Why Do I Need WordPress Hosting?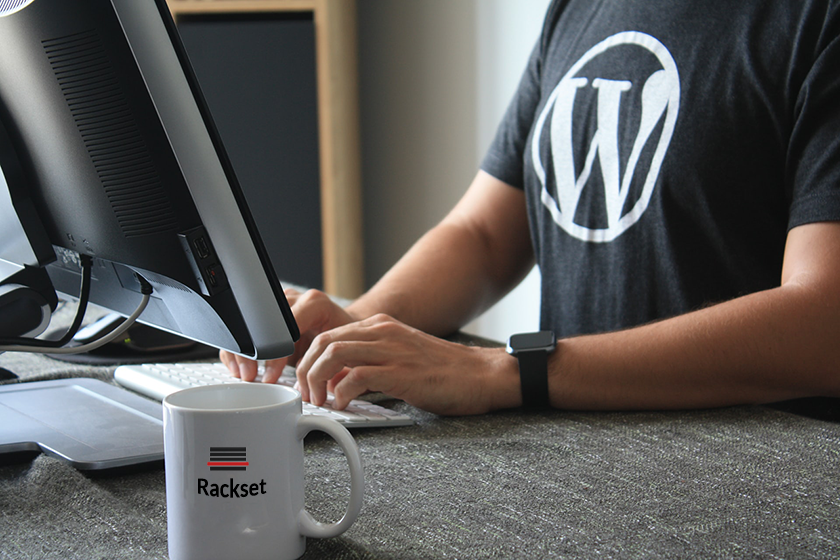 What is WordPress hosting? Well, in simplified words, WordPress hosting is web hosting that has been optimized specifically to run WordPress. However, with every WordPress, a web hosting plan comes with a certain set of features that are designed for specific WordPress websites. Most WordPress web hosting plans come with a one-click-install feature that enables you to install WordPress in a matter of a few minutes.
Some experts say WordPress hosting is a myth that hosting providers have come up with to increase their sales. But in reality, the only technical requirements needed to run a WordPress website are MySQL 5 or higher and PHP 7 or higher. That being said, just because you can run WordPress on any host, it doesn't mean you should. When we mention the best WordPress hosting, it means the best WordPress hosting that has been optimized to run WordPress the best it can without having to crash every now and then or stop working whenever you install a plugin on your website.
Types of WordPress Hosting
Now that you know what WordPress hosting is, it is time to introduce yourself to different types of WordPress hosting. There are a few different hosting environments that are optimized to run your WordPress website. However, much like anything in life, the more you pay, the more services and features you are going to get.
1. Shared WordPress Hosting
Shared WordPress hosting is probably the cheapest WordPress hosting that you can purchase. A Shared WordPress hosting is exactly like the traditional shared hosting that we used to use before WordPress came along with a slight upgrade; it has been optimized to run WordPress.
However, if you purchase a shared WordPress hosting, you'll be sharing the server with other WordPress websites that are on the same server as you are. This is the only reason why shared WordPress hosting is considered to be one of the cheapest hosting you can purchase for your WordPress website.
2. Managed WordPress Hosting
Managed WordPress hosting is considered to be a high-end hosting environment for WordPress websites. The main difference between shared WordPress hosting and managed WordPress hosting is that in managed WordPress hosting, you will have a team of experts who can help should you face any problems with your WordPress website.
Generally, a managed WordPress hosting plan uses a dedicated server. Keep in mind, server specifications depend on your hosting provider. For example, GoDaddy offers certain servers, and they may be different compared to Bluehost. In some cases, managed WordPress hosting has been seen to be configured on cloud hosting or VPS hosting but generally, they are on a dedicated server. In addition, some experts believe that managed WordPress hosting is the best web hosting for WordPress due to its speed, high levels of security, a dedicated support team, and uptime. But we will get to that.
Benefits of WordPress Hosting
As mentioned above, there are a few types of WordPress hosting that hosting providers offer and people are a fan of, but why do people choose specified optimized WordPress hosting over the typical hosting? Well, there are a few simple reasons:
1. They Are Very Fast
WordPress optimized hosting is very fast, and this is very important for WordPress website owners because usually their websites are heavily loaded, and it may take a few good seconds to run their website(s). Therefore, they are looking for a fast solution to keep their content whilst their website is being loaded incredibly fast.
It is proven that WordPress optimized servers are much faster than your typical web hosting. Even the cheapest hosting plan in WordPress, which is the shared WordPress hosting, is faster than the typical hosting plan, and it can improve your site's speed and overall performance.
This doesn't mean that because a server is optimized for WordPress, it is best for all types of WordPress websites. No. In some cases, for example, if you are running an online store or have a big website, it is highly recommended that you go for the fastest WordPress hosting, which is a managed WordPress hosting.
2. Highly Secure
As you may know already, WordPress powers almost 40% of websites on the internet, and this number is big enough to attract hackers to see your website as their next potential kill. This alone should be a good reason for you to choose a highly secure hosting amongst other things, of course.
A WordPress optimized hosting is highly secure and will protect your WordPress website against some specific attacks that are designed for WordPress websites. Keep in mind whether your WordPress website is running on highly secure web hosting, you still should install security plugins on your website to avoid brute force attacks and whatnot.
3. Highly Updated
As you know, WordPress is an open-source CMS, and everyone can work on it and tweak its code. Therefore, there are many updates being released, and it is necessary that when these updates hit your website, the WordPress hosting that you are using can take them well and run the latest WordPress without any issues.
Therefore, having a server that is up to date software-wise is very important and, in some cases, necessary. Having a server with such software is not only good for keeping your website up to date, but it will also ensure high performance whilst keeping your website secure.
Shared VS. Managed WordPress Hosting
So, you are starting a WordPress website. Should you go for shared hosting or a managed hosting? Well, a managed WordPress hosting is designed specifically for a website with a huge number of monthly traffic. Sure, if you have a big website with a lot of incoming traffic, you can use shared WordPress hosting, but your website may be down most of the time because the server resources are shared between a few WordPress websites.
Therefore, if you are launching a brand new WordPress website it is best that you go for shared WordPress hosting, and once your website has enough traffic, you can opt-in for the managed WordPress hosting, which costs a lot more compared to shared WordPress hosting. Still, it is a necessary upgrade once your website reaches a certain amount of monthly traffic.
Features of a Good WordPress Hosting
So, now that you are familiar with WordPress hosting and the different types of WordPress hosting that are offered, let's talk about the features of good WordPress hosting. What should you look out for when buying WordPress hosting? No matter if you are going for shared or managed WordPress hosting, you should always look for a host that offers:
1. Support
Most WordPress users are beginners, and they may have no clue how to work with WordPress or how to troubleshoot whenever a new plugin or theme is installed. Thus, purchasing a WordPress host that has a team of experts is very important. So, whenever you face a problem with either your host or WordPress, you can simply send in a ticket and have the issue resolved quickly.
2. Uptime
You may have seen this on almost every hosting provider's purchase page. Uptime is the time your website stays online. High-end hosting companies usually advertise this and, in fact, offer 99% uptime, which means your WordPress website is live at least 99% of the time. Which is crucial for some websites to be up and running most of the time.
3. Performance (Speed)
As we mentioned above, WordPress optimized servers are really fast, and you should take this consideration that some WordPress hosting providers think otherwise. Therefore, when you are purchasing a WordPress hosting plan, make sure it is fast. Having a fast WordPress host has a direct effect on the time your website is loaded, a new tab is opened, and as you may know, having a speedy website is crucial when it comes down to SEO.
Conclusion
In this article, we discussed what is WordPress hosting and introduced different types of WordPress hosting. Suppose you are launching a brand new WordPress website. In that case, we highly recommend that you choose shared WordPress hosting, as it would reduce the money you have to pay for the server, and you can spend that budget on different areas of your website and improve it for the next big step, which is to upgrade to a managed WordPress hosting. Keep in mind, when you are purchasing a WordPress optimized server, make sure it offers good uptime, support, and, most importantly, speed.