How to Create Email Account in cPanel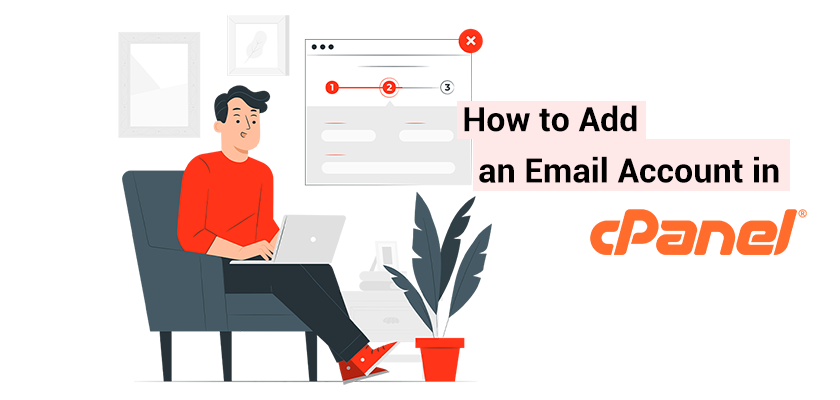 In this guide, we'll show you how to create a new email account in cPanel. This is a simple process that can be completed within a matter of a few minutes.
Once you've set up your site, you will create email addresses with your domain. Instead of using the gmail.com login, users are able to show the domain by displaying an address on yourdomain.com. The use of cPanel simplifies the process of creating this setup very simply. Thus, without further ado let's discuss how to create an email in cPanel.
Why Use Domain-Specific Email Addresses
The majority of filters on the internet are designed to block messages coming from domains hosted on the web. In particular, certain filters have been set up to prevent messages from hotmail.com as well as yahoo.com from entering an email inbox. The reason is that web-based email is frequently used by untrustworthy individuals to propagate malware and spam.
Domain addresses can also convey an impression of professionalism. The public is more likely to believe [email protected] over [email protected]. Consider this: Would you believe a message sent by PayPal as well as your bank via @gmail.com? Of course not. Which is why you need to know how to add an email account in cPanel using the best email hosting.
Create a New Email Account in cPanel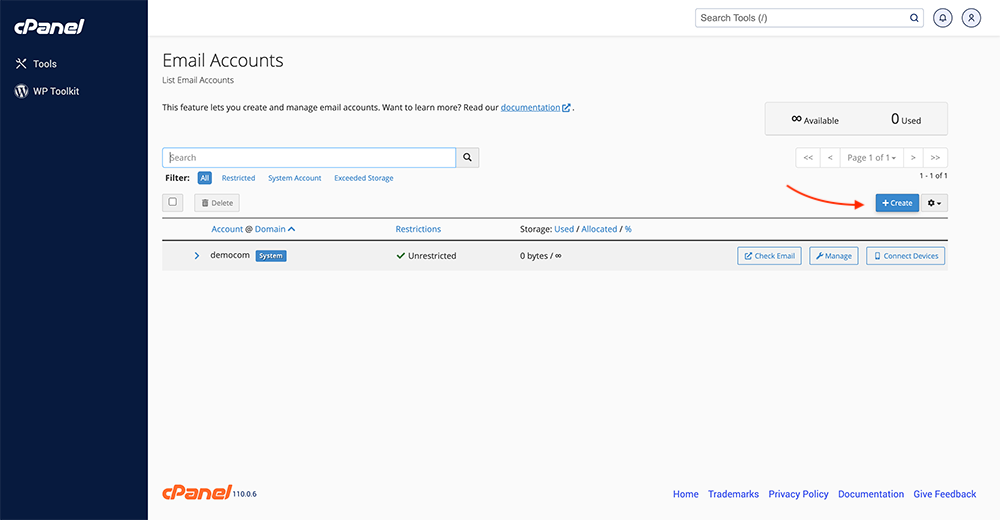 When you buy an email hosting service, you'll get access to the cPanel. You need to sign in to cPanel. Within the "Email" section, select "Email Accounts" or click the "Email Accounts" link or icon.
Click on the "CREATE" option.
In the next screen, you'll need to enter the details regarding the address.
If you didn't buy your web hosting services yet, the cPanel hosting service in Rackset is one the best options for you to access a web hosting with cPanel.
Username: Enter the Username to the email address that you would like to set up and choose the domain in the drop-down menu (if you have only one domain, the domain will be selected automatically).
Password: This is where you input the password. The system will analyze your password for complexity and provide you with a weak-to-strong score. It is also possible to click "GENERATE" to make an encryption password that is hard to break.
Storage Space: Select a value of MB in the box (you could select a larger storage capacity in the drop-down menu) and choose "Unlimited" as the "Unlimited" selection.


If an email account is larger than the Storage Space listed here, the mail that is received bounces back to the sender. Make sure you plan your email accordingly.

Send a Welcome Email: It automatically sends an email, including instructions on how to set up an email client that can send the welcome message. Be sure to tick the "Keep this page open when I click create" box if you're making multiple accounts for email. If the box is not checked once the account has been established, you will be directed to the "List Accounts" page.
You now have a brand-fresh address for sending or receiving messages.
You can leave the mailer a welcome message that contains the mail client configuration instructions option selected. This is an example of the confirmation email you'll get after registering your account.
It is possible to view the welcome email through webmail applications. It allows you to view the content before you use an email program that is traditional.
Usually, cPanel accounts are able to access mail clients via URLs, for example:
https://webmail.example.com/
https://example.com/webmail/
Replace "example.com" with your domain's name.
Conclusion
Email is among the most popular techniques of communication via the Internet. It's widely used as an instrument of advertising in addition to personal relationships.
Setting up a separate email address for each department of your company helps reduce spam and keeps messages reaching the correct people. Make sure that your data is organized, as it helps keep the process efficient.