Secure Your Website: How to Fix Chrome's "Not Secure" Warning?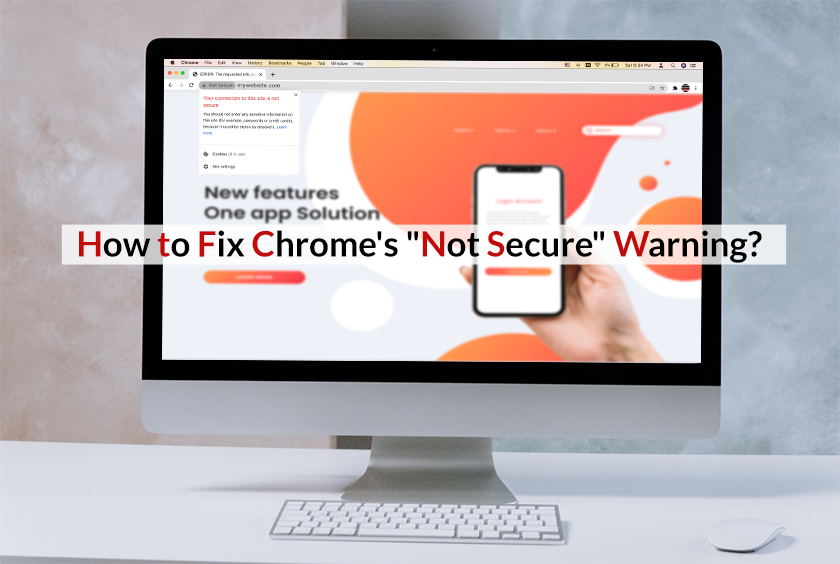 We are constantly visiting websites, communicating, transmitting sensitive data. Whether we are a site owner or a visitor alike online security is extremely important to all of us. Just imagine seeing a "Not Secure" message popping up indicating that there is a security issue with your website? Perhaps the website you're visiting is unprotected, and as you are navigating, you receive plenty of warnings that the site is suspicious. One of the best solutions is to purchase an SSL certificate.
The "Not Secure" warning took effect back in 2018 when Google released Chrome 68. All HTTP websites were marked as "Not Secure," displaying the notice in the address bar.
Now, what does the 'Not Secure' error mean, and how can you deal with the warning?
Google Chrome's Security Issue
What Does Chrome's "Not Secure" Warning Actually Mean?
Google Chrome has been taking measures to provide security for the millions of people who are using its browser. That's why websites have displayed the "Not Secure" notice since Chrome began rolling out Chrome 68. This means that as a website owner, you need to get an SSL (Secure Socket Layer) certificate to protect your website.
If you don't have a well secure website for any reason, a third-party may access sensitive data. The "Not Secure" message is warning your visitors that the website is not protected or trusted. This will impact your visitors' and potential customers' confidence, especially if your visitors make a purchase or submit forms and personal details.
So you need to secure your website by purchasing an SSL certificate and installing it on your website in order to enhance your website credit.
Does the SSL Certificate have any other benefits?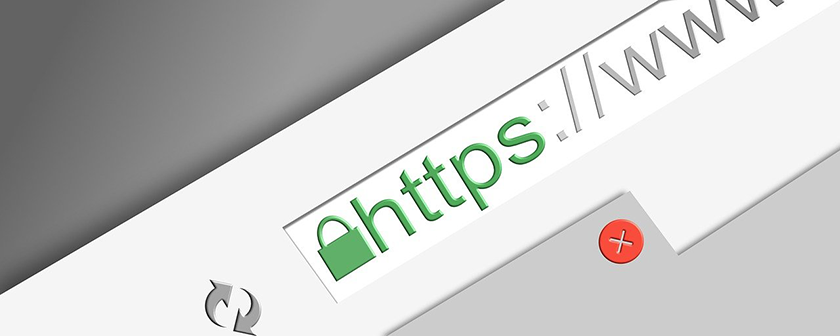 Of course, all this updating done by Google is to guarantee your website's security and privacy. But that is not all, because once you get the SSL certificate, your site's ranking will improve, and this is important for SEO and user experience, not forgetting your brand. It has also been said that the SSL certificate fine-tunes your website's speed and makes surfing over public WiFi safer.
Yet, it is important to know that as beneficial and critical, these steps are in upgrading your website, they will not replace solid, professional SEO.
How to Fix Google Chrome's "Not Secure" Warning?
The first step you need to take to fix the problem is to purchase and then install an SSL certificate. The SSL certificate will certify that your website is safe for your visitors, and the connection is encrypted, so the information transmitted between your website and the people visiting can't be accessed by anyone.
When you buy and successfully install the SSL certificate, you will notice that the "Not Secure" message disappears, and a little padlock appears next to the URL in the address bar. What's more, the 'HTTP' in your website address changes to 'HTTPS,' and the 'S' stands for 'Secure.' In other words, HTTP basically means "Not Secure," and HTTPS means "Secure."
What We Can Do to Secure Your Website?
At Racket, we can help you secure your existing website or build a secure website. You don't need to worry about Google's not secure warning being displayed on your website.
Make sure you contact our technical support team. Just give us a call to fix Chrome's Not Secure error as soon as possible.
Do you think your website is at the risk of being flagged as an insecure site? To find out, all you need to do is check your web address to see whether your website is secured and upgraded. If not, you simply take the next step. Bear in mind that in some cases, HTTPS may have been enabled on some pages but not all. Just remember we are here to support you.
If you already have a website, but it's not secured with the SSL certificate, You need to order a new SSL certificate and install it. The SSL certificate safeguards your data by encrypting all communications and data.
Racket will make sure you have that green lock with the word "Secure" next to it. Now is the right time to ensure that your website is protected, your visitors enjoy a safe experience, and their information is safe. If you have any inquiries, please contact us.