The Right Time to Shift from a Shared Hosting to a VPS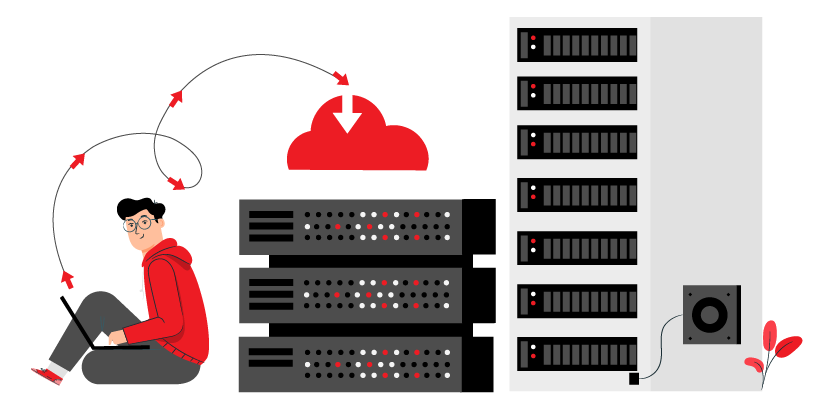 Shared hosting is an ideal plan for newborn online businesses when there is not much traffic on the site or space shared hosting offers is enough for your needs. As time passes, you may conclude that you want more control over your site or your host tells you your traffic is increasing all the time and your server neighbors are complaining. Then it's the right time to look for a new place. It's just like our everyday life. We're doing ok living in the desired place, but suddenly we plan to move to a new place because the first one gets crowded or needs more space to do our things.
But what place should a site owner choose? A dedicated server? They're amazing but expensive. Fortunately, there is somewhere between shared hosting and dedicated server — the VPS (virtual private server).
What Is a VPS?
Like a dedicated server, a VPS offers you root access and freedom to configure and customize, install different applications, or make environmental changes whenever necessary without the need to call the hosting provider. The only difference is that it is offered on a shared server where multiple sites exist. This shared server and environment are much lower in cost than a dedicated server. The features a VPS offers attract many website owners, but first, it's important to have the knowledge of maintaining the server and making sure you can overcome all possible difficulties regarding website management.
Is VPS the Right Choice?
Here are some common reasons people often change their hosting plan:
Need More Server Resources
If you use too many CPU resources on your contemporary hosting plan, then it is not the right choice to move to a VPS because most of its plan doesn't have big resources, too; for example, if your site is getting more traffic every day or if it isn't optimized and you're getting suspended then a VPS won't offer you more resources than your contemporary plan. Actually, in a VPS, you will have your own space, but maybe the RAM isn't enough for all your needs. If you want your own server with unlimited resources and you have the budget, it's better to choose the dedicated server.
Need a Place to Test Out New Ideas
A VPS is exactly what he needs for a developer who always seeks new ideas to test out on his website. It will provide the space and resources he needs.
Need to Customize Your Website
Unlike Linux shared hosting, a VPS offers you root access and the freedom to customize your website.
Let's discuss the things you should get familiar with before the shift from a shared hosting plan to a VPS, and choose the best VPS hosting in the market: 
In a cPanel VPS the task of setting up cPanels for all the websites on your server, is up to you, so you should be familiar with Web Host Manager (WHM).
WHM offers web hosting providers the tools they require to effectively manage their sites, server, and their business.
After getting familiar with WHM setup, you can create cPanel accounts.
Register New Private Name Servers
Shared name servers are not used on a VPS; instead, you should cooperate with your registrar to make private name servers. If you had any trouble on the way, you could contact the support team.
Point

 

Your Domain to Those Registered Name Servers
After registering new private name servers, you should point your domain to them. This isn't an easy task, and you can contact the support team to help you through.
To protect the server and the websites on it, you should use security devices like firewall or cPHulk Brute Force Protection, and do malware scans, back up the site, and update plugins frequently.
After doing all these steps, the place is ready to do anything you want. One important thing to keep in mind is that you should be very careful about the core files before making any changes. If you coincidently remove the core files, the server won't work appropriately anymore.
If that happened, fortunately, the support team can help you out and restore the core files. If you ask for help before the weekly off-site backup, they can provide you a full restore of your VPS server.