What Is Shared Hosting? Benefits of Shared Web Hosting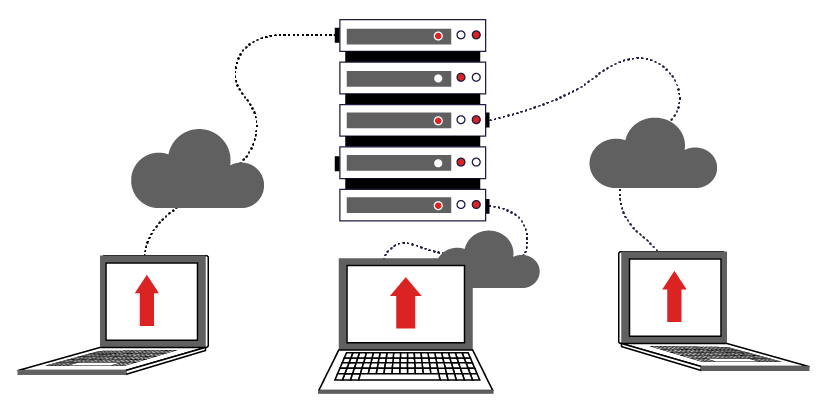 For those looking to set up their own website or have an online business shared hosting is a popular option. In shared hosting your website will have its own storage and cpanel on a server shared by several accounts. Now let's see what is shared hosting, how Shared Hosting works and discuss whether it's the right choice or not. 
Shared Hosting Definition
What Does Shared Hosting offer?
Comparing Different Types of Shared Hosting Plans
Should We Start with Shared Hosting?
Advantages of Shared Hosting
When it's better Not to Use Shared Hosting?
What Is Shared Hosting
Having a hosting account helps you put your website online, have your data stored, and create email addresses using your domain name. In Shared Hosting a single server is shared and utilized by several users with individual internet domains. Shared Hosting is commonly compared to renting an apartment_ in an apartment you share the building (server) with other tenants, but you have your own personal space or apartment (website).
Shared Hosting is a safe, cost_effective, and easy to use choice for especially small businesses and personal websites. Users can also set up multiple websites under one user account in Shared Hosting. The shared space causes the low cost of hosting. Whenever you plan to go from one site to multiple sites, you just have to simply upgrade your account. Then you can host other sites on the same plan.
Shared Hosting is a great choice for those who plan to start up their own first online website; no matter if they have the knowledge of web design or server maintenance or have never created a website before. If you are not experienced in server administration, try to choose a managed hosting plan in which many of the fundamental, repetitive tasks of server administration are handled for you by the hosting company's experts. Experienced administrators will still have access to some cPanel's features, such as database administration and DNS customization in the zone editor. Despite the low price, Shared Hosting offers a lot_you can have lots of space, email accounts, and quick set-up of popular software platforms such as WordPress.
What Does Shared Hosting offer?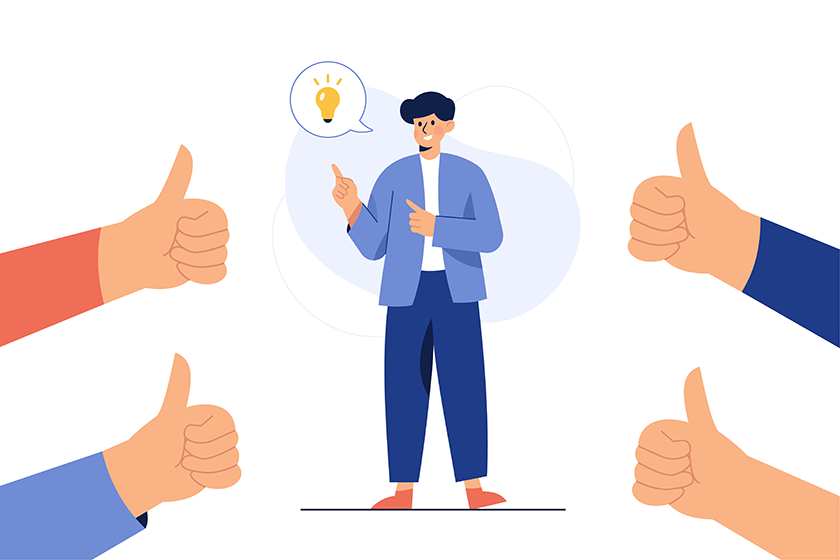 1. cPanel
A cPanel, or control panel allows users to easily customize and manage their accounts. Managing emails, files, domains and more is done with cPanel, too.
2. SSL Certificate for Free
SSL certificate means your website is secure and visitors can trust it with no doubt. All Shared Hosting plans offer SSL and the website owner can make use of it once they buy the plan. If needed, users can buy additional SSL certificate through the account management panel.
3. Email Accounts
For your domain you can make any individual or professional email accounts.
4. Live round_the_clock Support
A professional support team is always ready to help you in all your hosting needs through phone, email, or chat every second.
5. SSD
With the use of Solid State Drives (SSD) the speed of reading and writing is enhanced meaning that content of your website, blog, or online store will be delivered more quickly.
6. Regular Backup
As the name indicates, backup is used for restoration, backup data and monitoring how often data should be backed up. Once you buy a plan, all your data will be backed up and you have access to these files daily, weekly and monthly.
7. Softaculous One_Click Installer for Free
There is no need to physically install the applications. Via Softaculous One_Click Installer more than 400 applications can be installed.
8. Programming Languages
You can use any programming language such as MySQL, PHP, JavaScript, etc to make your website.
9. Maximum Speed Zone
By the use of great technology, superior bandwidth providers, and numerous data centers, you can be assured your websites, downloads and emails, are loaded very fast.
10. SSH Access
For better and easier site administration management, remote access through SSH is offered.
11. WP-CLI
All Shared Hosting plans include WordPress Command Line Interface (WP-CLI) enabling WordPress Website owners to manage their site via SSH. You can also run your WordPress website(s) without a web browser easily.
12. Server Scan
Whenever the users notice any malignant activity on the server they can get advantage of server scan.
Comparing Different Types of Shared Hosting Plans
The main difference between different types of shared hosting plans is in the available server resources and the number of websites each plan can host.
Usually there are three different types: Launch, Power and Pro. Each plan is designed carefully to meet your needs and resources required for a successful presence of a website. In the Power plan you can make up to 6 sites; that's why growing businesses usually start with this type.
Now let's look at the features and differences of each plan:
1. Numbers of sites
The number of sites you can have on each plan is different. In the Launch plan you can have up to 2 websites, in the Power plan up to 3 websites.
2. SSD Storage
The amount of SSD storage for the Launch plan is 50GB, for the Power plan is 100 GB, and for the Pro plan is 200GB.
3. Bandwidth
In all of the three plans the bandwidth is the same and it is unlimited.
4. Email Addresses
The number of email addresses you can have in each plan is as below:
For the Launch plan is 10, for the Power plan is 50, and for the Pro plan it is unlimited.
5. Live Support
Again live support is the same in all types and it is round-the-clock, 7 days a week.
Consider the following: 
Number of websites one can have in Shared Hosting 
When creating a website, you can use addon domains and/or subdomains. But what is the difference? 
An addon domain is a totally distinctive website with its own domain such as (example.com)
A subdomain is a different website sharing the domain of an addon domain such as (blog.example.com)
Subdomains are usually used for blogs, eCommerce stores, and any business websites relating to the main website.
Should We Start with Shared Hosting?
In Shared Hosting server configuration and optimization is all up to the hosting company experts. Hence, you can select a shared plan with all the resources your business needs such as bandwidth, disk space, and other features you decide to use. Therefore you only pay for these resources not anything else. That's why Shared Hosting is the easiest and most cost_effective plan to start with. Whenever you feel the need, you can easily upgrade your account with a plan offering more disk space and bandwidth.
Another feature of Shared Hosting is the ability to host multiple sites at the same time. With the help of cPanel, Softaculous, etc. you can easily set up new sites, copy sites, or  examine other sites without any affect to your main business.
Most small businesses will get low traffic when first setting up their website. After gaining rank on search engines they will grow more and more everyday. Choosing a Shared Hosting plan through this growth is very helpful for the sites' owners to save money. At the same time you can introduce your brand, have an online presence and work on your site's SEO. 
Shared Hosting is best for blogs, one-pagers, or sites selling a small variety of products or services. Sites having regular, normal traffic can take advantage of popular content management systems such as WordPress etc. for theri sites. With a large variety of products, certain e-commerce platforms can be used, but some platforms do better than others on the same condition.
Advantages of Shared Hosting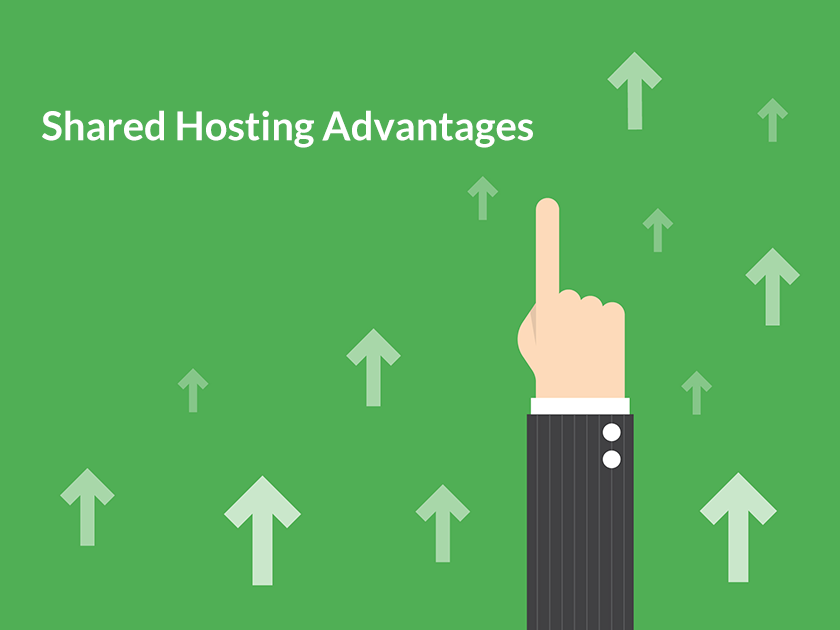 Great Maintenance & Fast Support
The task of maintaining the server, hardware and other vital components is up to the hosting company experts. As discussed before, in Shared Hosting many users share the same server, therefore a technical issue affecting one will affect others as well. So any downtime or other technical issues should be eliminated quickly by the technical support team. There is no need for the entrepreneurs to have the knowledge of maintaining the server, they just have to focus on their business and the site's content.
Easy for Users
Easy and useful tools are available in Shared Hosting plans to assist you in setting up, configuring or optimizing your website, no matter whether you have created it by your own or had it professionally designed. After buying a hosting plan and uploading your files, you just have to point your domain to your hosting account. Your website will be up and get customer traffic quickly.
Shared Hosting control panels are very easy to use and help users to save more time. For a better web design and absorbing more visitors, some web hosts may also provide email accounts, visitor statistics, and marketing tools within their hosting plans packages.
When it's better Not to Use Shared Hosting?
As mentioned before, in a Shared Hosting plan your website is placed on the same server with numerous other websites. Therefore the server is set up in such a way that is compatible for running popular frameworks like WordPress. If you want to use a custom site framework, or have more resources, it is probably better to choose a VPS or Dedicated Hosting plan. These frames require adequate knowledge and experience of system administration, but will 
give you the opportunity to customize the server completely according to your needs.
As for the installation of WordPress or using basic coding like HTML or CSS, root access isn't required, Shared Hosting basic setup is sufficient to do so. Other activities such as Email configuration, basic security methods like ModSecurity, Sucuri, and SSL certificates also do not require root access or additional knowledge. Therefore if you don't need root access, Shared Hosting is the perfect plan to start with, but for making new server configurations or installing special softwares on your website, a VPS or Dedicated Hosting plan is the right choice.
Shared Hosting Support
If you are looking for a web presence or want to refresh the existing one, whether you are a small business or a small website, Shared Hosting is the right choice for you. Without any complicated settings, you can easily and quickly make your email and start your website.
Round-the-clock, 7 days a week live technical support team will assist you in having a fast and reliable online business website.