How to Launch an eCommerce Website?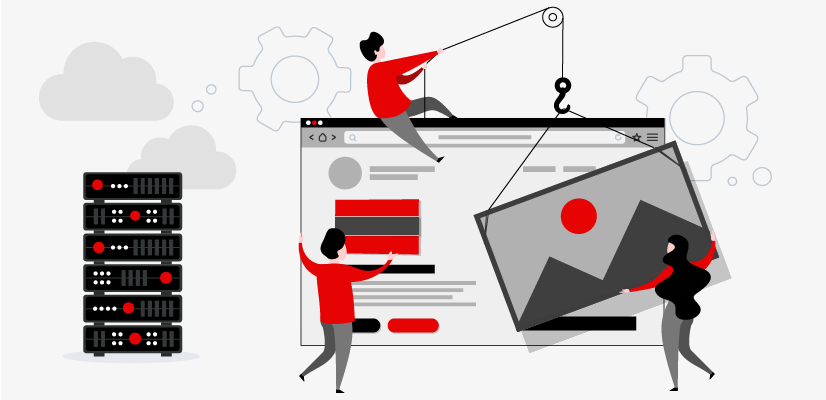 In simple words, an e-commerce website is typically a website that allows you to buy and sell goods online. The goods can be anything, from online services to digital products such as e-book, video games, music, etc. eCommerce websites are considered to be online portals for various transactions of both goods and services.
Back in the day, eCommerce was mainly done through phone calls and emails. Nowadays, everything has changed. You can simply create a website and download eCommerce website design, and start selling online goods in a matter of a few hours.
This article would like to discuss eCommerce website design and how you can start your own eCommerce website.
How to Launch Your Online Shop?
There are many websites that people visit daily to purchase their goods. For example, Amazon, eBay, Alibaba, Walmart, etc., but how would you start your own eCommerce website? What do you need?
To start an online store, you will need to have a domain name, which should be the name of your online store, a hosting provider, a content management system (we highly recommend going with WordPress), and eCommerce website design. Once you have purchased your domain name and have configured your WordPress hosting, it is time to look for a gorgeous eCommerce website design that you can use for your website.Let's break this down.
1. Choose a domain name
A domain name is the address of your website. If you can't think of the right domain name for your website, we recommend choosing a name that is related to your website or the niche you are going for. Just find and register a domain name in no time, because that would be taken by another person.
2. Web Hosting
Web hosting is the place where all of your data gets stored. Many hosting providers offer different hosting plans. However, it is recommended that you choose a WordPress optimized hosting plan.
3. Configure WordPress
Almost all major hosting providers offer 1-click WordPress installation and configurations. So, there is no need to know how to install WordPress.
4. Install WooCommerce
To run an online store with WordPress, you need to download and install the free eCommerce plugin that WordPress offers. Simply log in to your WordPress dashboard, hover over Plugins, click on Add New, and download and activate in the search box type in WooCommerce.
5. eCommerce Theme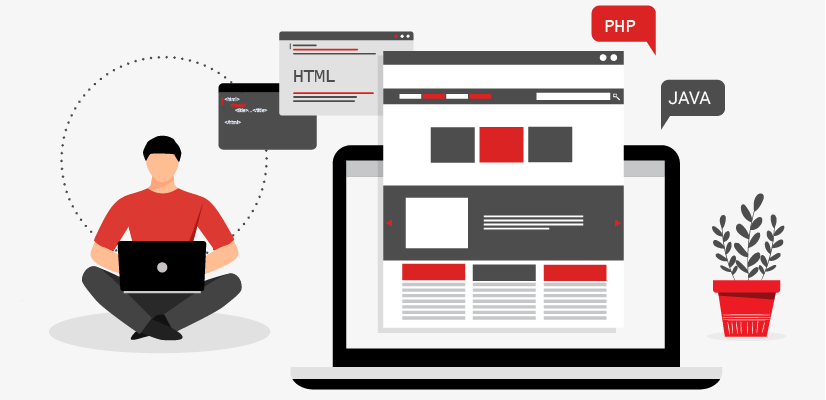 There are tons of eCommerce website design on the WordPress repository. However, if you can't find the eCommerce website design you are looking for, tons of eCommerce website design companies can customize a template for you. We at Rackset can help you to customize your website for your online store.
The whole eCommerce website development process is straightforward with WordPress as it is very user-friendly, and the settings are straight forward.
Once you have selected your eCommerce website design, it's time to finalize the eCommerce website development. So, you have a website and design ready to go; now it's time to decide which type of product or services you would like to start selling on your website, what kind of payment gateway you will use on your eCommerce website.
Keep in mind, to run an online eCommerce website, there are some legal requirements that you should follow.
Legal Requirements
Before you go live, you need to make sure that your eCommerce website is legally compliant with different regions' data privacy laws. CCPA and GDPR are the most impactful laws that your website should follow. In addition, you have to have a privacy policy, terms and conditions, and a disclaimer page prepared for your website.
Although, thanks to WordPress being user-friendly, there are some plugins that you can install and activate on your website that will automatically add these pages to your website without you having to touch a single line of code, which is perfect for those who have no programming knowledge.
Conclusion
This article discussed what an eCommerce website design is and how you can create your own website with WordPress. WordPress is the most powerful CMS in the world that covers more than 36% of the websites on the internet. Once you have your WordPress website ready, all you need to do is add products to your website with the WooCommerce plugin that you have installed.
WooCommerce is really easy to use, and it doesn't require any programming knowledge to work with. In fact, WordPress is easy to use and very user-friendly.