What Is Reseller Hosting?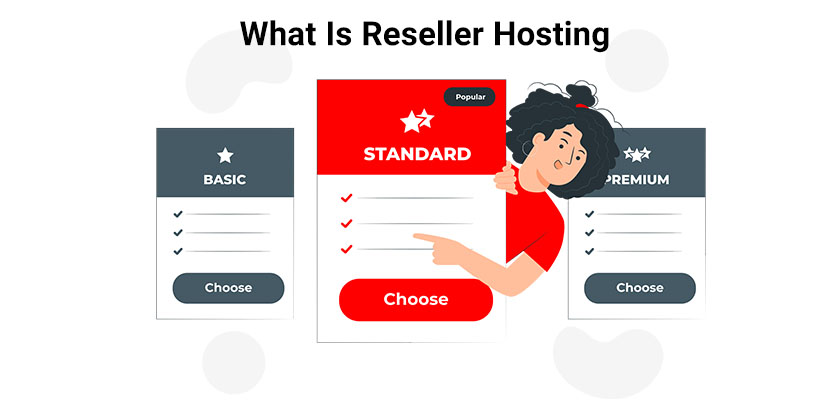 Web development and design are in high demand, so the reseller hosting market is flourishing. This growth opportunity is being tapped by entrepreneurs and business owners who want to start their own reseller hosting company in order to create an additional income stream or build a full-income stream for their brands. Because of its low cost and ease of use, it is well-received.
Do you want to make more income as a web designer? Perhaps you are looking to make extra money online and want to learn about reseller hosting so you can turn it into a business opportunity. In this article, we would like to discuss what reseller hosting is and give you an idea of how you can make money with cheap reseller hosting with WHMCS.
What Is Reseller Web Hosting?
Reseller Hosting allows a person to sell web hosting services on their own. Reseller hosting packages are usually sold on a wholesale basis. Sign up with a reliable host and set up a reseller account. But what is a reseller account? Well, this allows you to access wholesale pricing. You can also add your branding, if necessary, and then resell the web hosting at a markup. As long as the host allows you to set your own prices and terms, it is possible. The host can allow you to operate as you wish.
Although it sounds complicated, it's not. It is easy to use reseller hosting because you don't need to manage the reseller VPS hosting software or hardware. Typically, most hosting providers, even the ones that sell cheap reseller hosting, include cPanel, WHM, and other software that is already pre-installed. This makes it easy to set everything up. For each client that you acquire, you will only need to create an account.
The next step is to register a new account and select the bandwidth or disk space you wish to allot. You, as the owner, generally get unlimited reseller hosting privileges and plan that the hosting provider offers.
Some web hosts charge a flat monthly cost and a fee for their services. Others will not charge a flat fee but instead charge on a per-user basis. You may ask yourself, is reseller hosting profitable? Well, reseller hosting is a great way to make money as a web developer or designer, and it comes in different OS. For example, Linux reseller hosting is suitable for people who would like to work with Linux whilst having the ability to make money from the affiliate marketing that is known as reseller hosting.
How Reseller Hosting Works?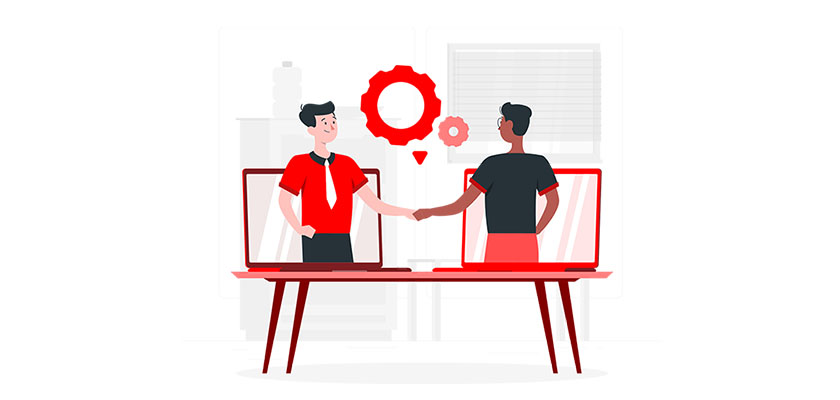 Reseller Hosting can be described as a variant of a shared or dedicated hosting plan. The customer is granted an administrator account that allows them to create individual hosting accounts. This is essentially reselling hosting to third parties.
Reseller accounts have specific server management software that allows the administrator to dedicate resources to each account and then bill them individually.
For a second, imagine real-world housing. Okay, now imagine a condo or house that's leased to someone who subleases rooms to others. This is what reseller hosting looks like.
They could rent or buy a condo. If they don't want or need to manage property leasing or are unable to handle it themselves, sub-leasing might be a better option.
This analogy makes Reseller Hosting seem informal and unprofessional. It's not. This is a common service that freelancers and agencies offer to clients who aren't interested in hearing the words FTP/DNS.
Clients get hands-off hosting. Linux reseller hosting sellers enjoy recurring revenue and long-term relationships. Hosting companies lease servers to someone who is able to pay, understands what they need, and will be available for a while.
Reseller Hosting is available as part of a VPS, dedicated, or cloud server. It all depends on the purpose of the customer.
What Is Reseller Hosting Used For?
Reseller hosting is used to manage websites for clients at a fixed price. A Reseller Hosting account allows customers to know the type of websites that will be included in the account so they can allocate the appropriate resources. The reseller should have strong control over the websites in the account. They will be able to set the billing and manage traffic and resource usage.
You can set a fixed price for the resources you need if you know how many visitors you get and how efficient your website works. You can also rebill clients to get very high-value-added.
If an agency has ten local clients and receives 500 visits per month, it could easily set them all up on a $20/mo account with a reliable hosting company. An agency could charge $50/mo hosting, technical support, and WordPress updates. This is a $480/mo profit to the agency. This is a great deal for each client. This is how you can scale, especially if your charges are higher, offer more value, or balance more websites.
Reseller Hosting Differences
Reseller Hosting is a separate product from other hosting products. Here are the differences.
Reseller Hosting vs. VPS Hosting vs. Dedicated Hosting vs. Shared Hosting
Reseller Hosting accounts allow you to resell a portion of your server's resources, unlike other hosting products. A Reseller Shared plan allows you to resell accounts on a shared host. A Reseller VPS hosting plan allows you to resell accounts on a specific allocation of one server. You can do this by knowing what resources you and your clients need.
What to Look for in Reseller Hosting
Reseller Hosting is easier than other products because you only pay for the hosting resources.
What Should You Look for in a Reseller Hosting Account?
   

Server Resources (memory, bandwidth, processors, etc.)

   

Server Management Support (how they can help with setup)

   

Server, Website, and Billing Software (WHMCS domain reseller WHM, cPanel, etc.

   

Data Center Location and Security Setup

   

Plan bonuses (i.e., automated back-ups, white labeling, etc.)
Is Reseller Hosting Worth it? (How to Make Money with Reseller Web Hosting)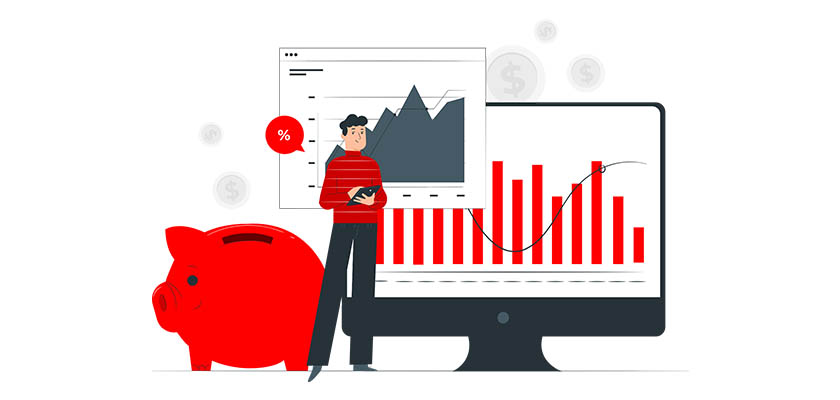 Reseller hosting is not going to make you rich, but it can help you earn extra income. Clients who are attracted to the full package a web designer offers, which includes hosting and site set up in one, can also bring you an additional income.
You can charge more for fully managed hosting if you provide it to your clients than standard hosting. For example, $50 per month would be charged to each client. However, you will handle all technical issues and maintenance such as updates to core CMS, plugins, back-ups, security, and so on.
Your residential income is dependent on the wholesale price that you pay the host and how large your market can support. While some hosts charge a monthly fee for reseller hosting accounts, others don't. It's worth researching the market and comparing prices before you decide on a provider.
Reseller accounts can be scaled to suit your needs. You can launch small at first and then increase as you grow. This makes it cost-effective and helps you keep your costs as low as possible. So, is reseller hosting worth it?
How Do I Start Selling Web Hosting?
So, how does reseller hosting work? You should first create a solid business strategy. You should create a plan if you are going to charge people money and make a profit.
The market will help you find the right reseller hosting for your needs. You should ensure that the reseller hosting you select meets the needs of your target clientele.
After you have selected your reseller hosting solution and subscribed to it, you can start labeling it to match the business identity. It is important to spend some time getting to know the features you are offering your subscribers.
Your management software may also be required to ensure that your customers are taken care of. Once you have completed all of your preparations, you can start with reseller hosting the USA or other regions and sell your hosting space.
It's easy to sign up for a reseller hosting plan and then start selling space to potential website owners. It is possible to lose customers quickly if you don't explain your business and plan out the services you offer.
Conclusion
What is reseller hosting? Reseller hosting is simple and offers great opportunities for web hosting entrepreneurs. It is important to understand the basics of reseller hosting, make a plan and choose the right hosting solution for your business. You will be able to create a successful business selling hosting and provide a solution to your clients' needs. This will allow you to make some extra money.