What Is .org Domain Name? When to Register an org Domain?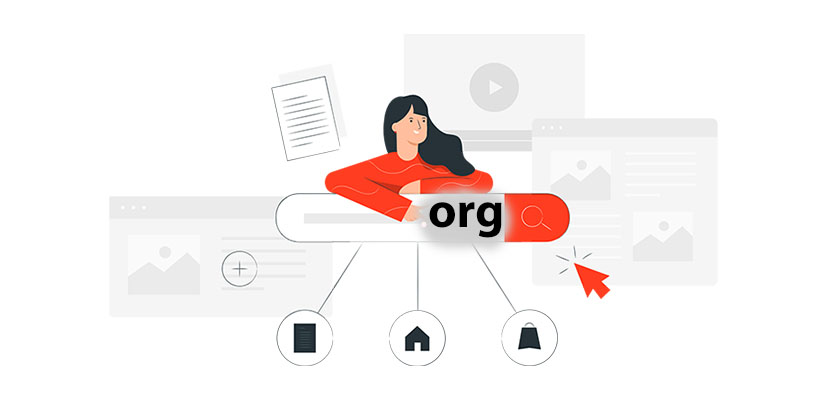 A website address consists of two parts. One is the domain's name. A distinctive element that links your website address with your company's name and objectives. Another is the extension of your domain name that reflects the nature of your site and its purpose. Although many people believe that understanding what constitutes an appropriate domain name boils down to the two dots in the URL, the letters following on the other dot have a larger role in determining the authenticity of your site and how it reflects your brand.
Also called top-level domains (TLDs), domain extensions are used to classify websites according to kind, location, and business models. From the hundreds of domain extensions that are available on the internet, the most popular ones include .org, .com and .net. In order to determine the one that is best for you, first, you'll be able to understand the meaning behind them and be aware of what they offer, their weaknesses and their distinctions. In this article, we'll discuss the .org domain name, what is the .org domain used for, and how to register a .org domain.
What Is .org Domain?
What does .org domain meaning in Internet? Well, the .org meaning in English is a synonym for "organization" and is primarily utilized by nonprofit websites like charities and NGOs, open-source projects and educational platforms. This extension was among the first domains created in 1985, making it appear more trustworthy and reliable than the recent alternatives.
The domain extension was developed for companies that didn't conform to the purpose of other domains at the time that was not commercial, not used in networking, not an institution of higher learning but not a government institution and not military. In time, .org became exclusively for non-profit organizations, but the restriction was lifted in August 2019 when an investment company purchased the registry for domain names and nowadays, anyone can be an owner of a .org domain name.
What is the .org domain used for? While for-profit companies can legally purchase and utilize .org domains, the public's perception is still firmly rooted in its previous methods. Anyone who uses the .org domain is perceived as a non-profit entity, and the inability to clearly declare the for-profit nature of your business can result in severe criticism.
When to Choose .org Domain Name?
The .org domain name extension is a reference to "organization" and is most often used by nonprofit organizations. It can also be utilized to create a .org website that isn't for profit but offers people free information and resources, for example, libraries that are open to the public.
It is recommended to consider the .org domain extension if your site has one or more of these:
A non-profit organization
A website dedicated to public education, providing details
A website for open-source software
Benefits of using .org domain name
If you're thinking of choosing .org as your domain's extension, then you need to be aware that there are many benefits to using it.
Credibility for non-profit organizations: Sends a message that the site is serving its users with no intention of making profits.
More options for domain names: Since only 4.5 percent of websites utilize .org, the domain name, fewer domain names have been bought. That means that you're more likely to be the first one for a domain.
The disadvantages of using .org domain name
Before you sign up with the .org domain extension, know the cons as well.
Mobile-friendliness: If you are using your mobile device to browse for a site, most keyboards include the auto ".com" button. This implies that using the .org extension may be less mobile-friendly.
Limited use in industry: Since .org should only be used by nonprofit firms, it restricts its use to social, casual informational, or network usage.
Choosing Your Domain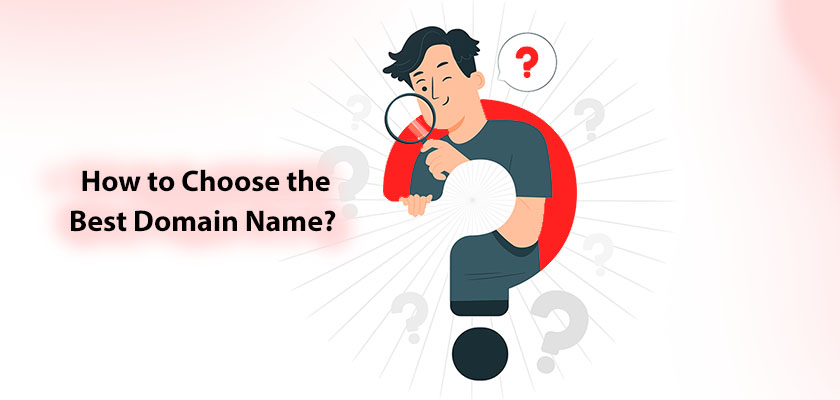 Three letters at the end of your website address are as crucial as the rest of the information preceding them. They not only impact your chances of being discovered on the internet but also significantly impact how your visitors perceive your company's image.
In this regard, deciding the best one from .com, .org, or .net domain extensions should be taken care of when you begin creating your brand. By doing this, you will be able to build a solid online presence from the very beginning.
After you've learned what these primary top-level domains mean and what they're typically employed to do, you'll be able to evaluate the advantages and disadvantages of each choice and make an informed choice that will allow you to get the most out of your web address.
Where to Get a Domain Name
Once you've identified the extension you'd like to use, you're ready to register the .org domain name. You can buy this extension from a .org domain registration. Domain registrars are able to buy and register domain names for specific domain extensions through the registry for domain names that are centrally located. Each registrar is not allowed to sign up for every domain extension. For instance, some do not permit you to buy .io domain extensions. However, you can purchase domains with .com or .org virtually everywhere. These are the three most popular locations to purchase domains:
Domain name registry: Certain companies provide the domain name registrar service as their main business, for example, Domain.com.
Hosting service for Web: The web hosting company is one of the most well-known places to register a domain name. Numerous websites that provide web hosting are also registrars. Many web hosting providers will give you a free domain for the duration of a year if you pay to host your website.
Web builders: Website building tools like Wix, WordPress, etc., is an all-in-one solution to sign up for a domain, create your website and then host the site from one location. Many web builders are registered with registrars. Many provide a domain name for free after you register.
The registrar you select is entirely up to you. However, you must choose the one that best meets your requirements and has an affordable price to register the extension domain you're trying to get registered with.
Conclusion
In this article, we talked about the .org domain meaning in computers, what is a .org domain used for, when to choose a .org domain name and how to register a .org domain. A web-based site is among the essential items you can do for your business when planning to launch and market to your customers, particularly in the current economic climate. Making sure you have a domain with the appropriate extension is essential to give your clients an immediate view of your business and whether you're a reputable organization.