What Is Domain Name Registration?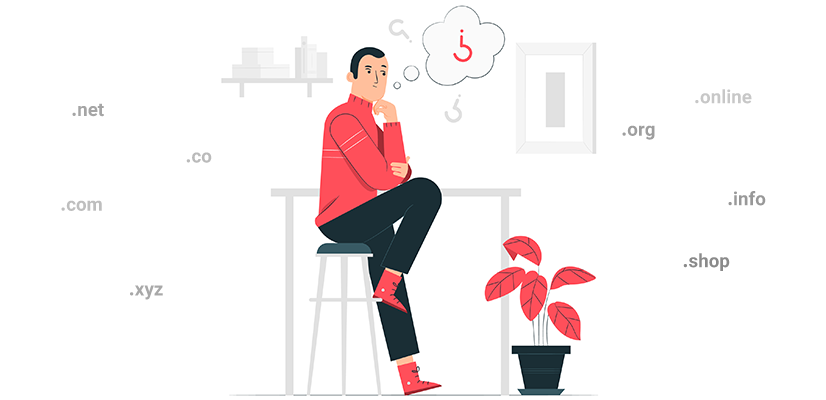 Domain name registration is the act of booking a name on the world wide web for a year or more. The name that you choose will be under your name as long as you renew it. But what is domain registration, and what does a domain registrar do?
Domain registration is a must for anyone who would like to launch a website. Some domain registrar allows you to use a subdomain of their domain name rather than purchasing a brand new domain name for either a website or an email. For example, wix.com and gmail.com give you a subdomain to use their services.
But what exactly does a domain registrar do? In this article, we would like to discuss domain registration, domain name vs. web hosting, and how to buy a domain name.
What is Domain Registration?
The purchasing of a domain name is done under the supervision of ICANN, which stands for Internet Corporation for Assigned Names. All purchased domain names are entered in the ICANN domain registry, and the name you would like to purchase must be valid in order to be purchased.
In reality, it's the domain registry that maintains and manages domain names on the internet, and domain registrars only handle the commercial sales aspect of it. To widen your choice, domain registration can be purchased with different domain extensions. For example, .org, .edu, .com, .net, etc. Nowadays, most domain registrars offer extra services like privacy or even hosting for the purchased domain. For example, if you were to buy a hosting plan with GoDaddy or any other hosting provider, you will get a free domain name.
Now that you have some idea of what domain registration is and how it works, let's talk about domain registrar. What do they do?
What is a Domain Registrar?
A domain registrar is a company that handles the business aspect of purchasing a domain name as well as assigning an IP address to the purchased domain name(s). Whenever a domain registrar sells a domain name, for example, .com, they should notify VeriSign, the registry for .com domains. Furthermore, the domain registrar must also pay a small fee to the domain registry of the said domain, but typically they get that amount from the person who has purchased the domain.
Think of the domain registrar as a car dealership and the domain registry as the manufacturer of the vehicles in the car dealership. But what is a domain name?
What is a Domain Name?
In simple words, a domain name is the address of your website. A domain name is an address to which the internet can access your website. As you know, computers use IP addresses, but because they are long and hard to remember, domain names were developed to identify those IP addresses so that it is better for us to remember.
A domain name can be the combination of both numbers and letters and may have different extensions, which we will get further down. To use a domain name, first, you have to purchase it through a domain registrar, as mentioned above. Without a domain name, you cannot run a website as it is your website's address.
Keep in mind, to launch a website; a domain name is just a step of the way. To launch a website, you'll need to have a hosting service known as your website's home. It is where all of your data is stored.
But how does a domain name work? When you enter a domain name in your web browsers such as Google Chrome or Firefox, it sends a Domain Name System or DNS request for short. The server then looks up the name servers associated with the domain name and forwards your request to the connected server to your domain name.
For example, the name servers of Bluehost is ns1.bluehost.com ns2.bluehost.com; whenever you type in Bluehost in your browser, it requests those name servers, and it will recall the website and displays it on your browser.
Your hosting company manages the name servers, and as mentioned, they will forward your request to the computer that stores your website. The computer that stores your website is called a web server that typically runs on either Apache or Nginx, which are the two most popular web servers.
How to Choose the Best Domain Name?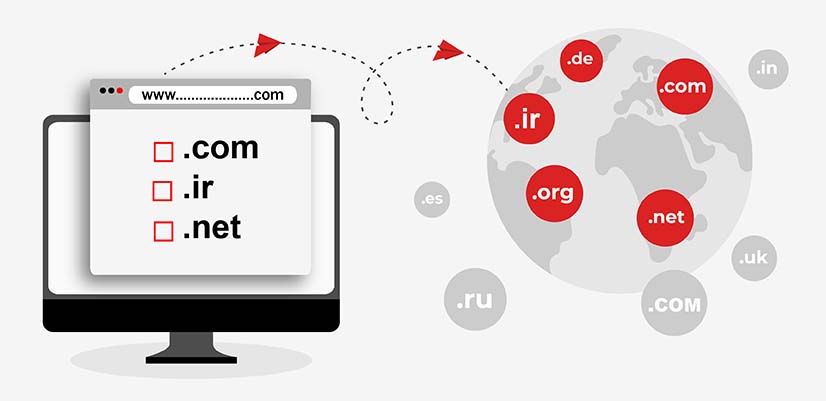 There are over 400 million registered domain names on the internet, and thousands upon thousands are registered daily. This means the name you have in mind is probably taken, or it will be registered soon. Therefore, it makes the process of choosing a good domain name for your brand new website really hard.
But there are online domain name generators that you can use to find the right name for your website. These tools ask for the domain extension that you are looking for, for example, .com, .net, .org, etc. and then it will ask for the right keywords, for example, if you are looking for a domain name with Instagram name in it, you can type that in and the tool generates all the Instagram-related names.
What is the Difference Between Domain Name and Web Hosting?
Web hosting and domain name are different services, but they have to work together to make a website. As mentioned, a domain name is the address of your website, and without it, people won't be able to find your website. On the other hand, without a hosting service, your website won't be able to launch as there is no home for the data to be stored.
Different Types of Domain Names
There are many different domain extensions that you can choose from. The most popular one is .com. Other popular domain extensions are .org, .net, .tv, .info and so on. But we may know the extensions but not the types of group that they represent.
TLD – Top Level Domain
TLD are common domain extensions that you know of. For example, the most popular TLDs are .com, .org, and .net. There are many other TLDs, but they are not that popular, and if you are planning on running a professional website, we recommend staying away from them. For example, .agency, .info, .club, etc.
ccTLD – Country Code
Country-code top-level domain is country-specific domain names that are available to be purchased. For example, if you are in Canada, the ccTLD would be .ca. In the UK, it would be .uk, etc., ccTLDs are often used for a website targeting a specific country.
sTLD – Sponsored
Sponsored domain extensions represent a specific service. For example, for universities and educational websites, you often see .edu; for the government-related organization, you often see .gov, etc.
How to Buy a Domain Name
There are hundreds of popular and profitable domain registrar that you can purchase a domain from. All of them are connected to the ICANN, which stands for Internet Corporation for Assigned Names.
Conclusion
In this article, we talked about domain registration, how a domain gets registered, what a domain registry does, and how you can choose a domain name for your upcoming website. Moreover, there are hundreds of domain extensions that you can choose from, and if you have a name in mind and it is taken in the .com domain extension, you can always try purchasing it in other domain extensions.