20 UX Design Trends 2019 you should know before 2020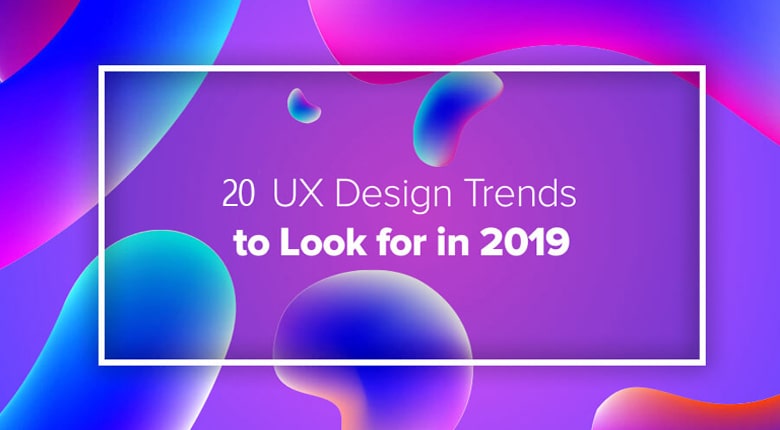 Before deciding to design your website, it is essential to consider your visitor's interests and needs. We decide to analyze 20 items of UX Design trends 2019 and which are predicted to be trends of 2020.
Ignoring such an important issue may cause so many costs for your business. No one would stay on your website for more than a few seconds. This means that your website has a weak user experience design.
What Is User Experience Design?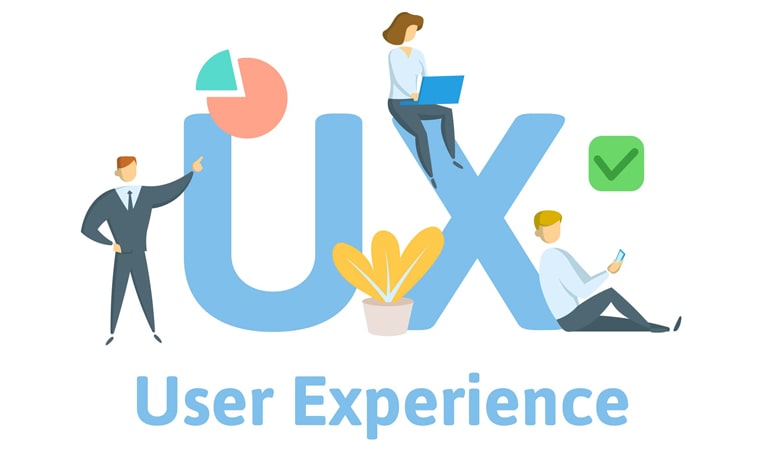 User experience design is the process in which you design your website in such a way to provide a good experience for users who visit your website. You should satisfy them with your website design, usability, and performance.
There are many reasons that here we have these trends of website design. One of them is the higher speed of the internet, the 5G connections. It is supposed that the most website traffic will come from 5G devices. So our website design should be in such a way to be accordant to internet speed.
Another issue is the AI technology that has changed our lifestyle. This includes face unlocking of devices, voice assistant, etc.
There are many other issues and reasons that we need to upgrade our website design.
Now let's check out UX Design Trends and the reason for their becoming so popular in the website designers community.
20 User Experience Design Trends 2019
1.3D design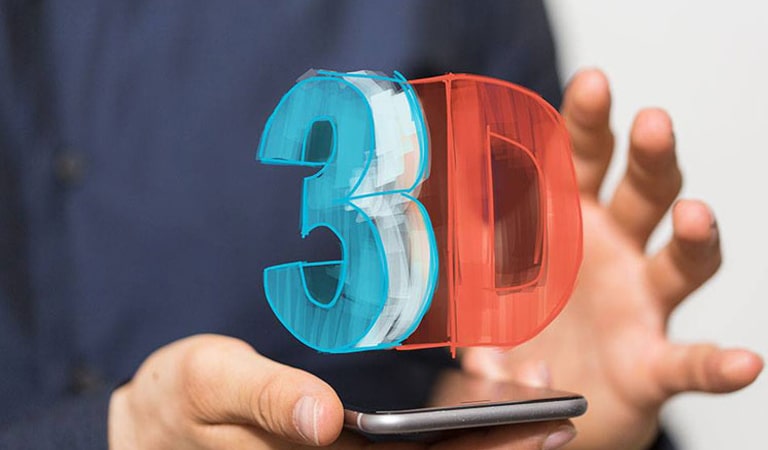 Many products are using this tip by designing their website user experience. It has been so helpful in the game designs to create more realistic characters. Also, it is useful for an eCommerce website that wants to sell their products. 3D designing of products will help the customer to have better choices.
2.Voice User Interface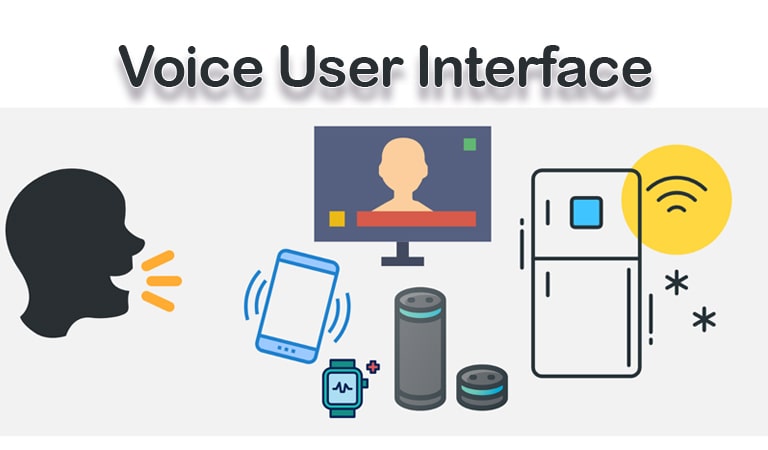 Voice user interfaces help the user to interact with a website through their voice. Siri would be a good example of having a voice user interface. Many people prefer to interact with applications with their voices. This voice interaction is different from interacting with a graphical user interface of websites. So your design should work properly since any disrupt will disappoint them just in a few time.
3.Design for Wearable devices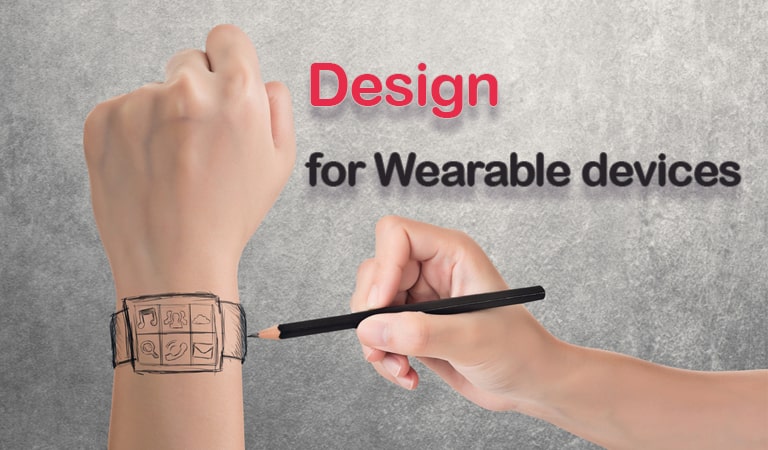 These are the other UX trends since you will see wearable devices in any house, such as smartwatches, headphones and so on. Many users will experience your website or application on wearable devices, so UX designers have to optimize the experience of these devices.
4.Personalized design
Knowing your users and designing for them is an essential point to consider for any UX designer. At this point, AI technology is a solution to this issue. You will analyze your users, their interests and needs then suggest products or services which they are looking for. Suppose that you go to a coffee shop and you are served the favorite snack without asking you and just by analyzing your current mood.
5.Simplified ID authentication
This item becomes one of the UX trends 2019 because it makes the user feel more confident while using a website or application. ID authentication should not require the user to spend a certain amount of time on this process. So in recent days by releasing full-screen smartphones, touch ID has been replaced by face ID. Users can simply download and install an application just by facing their phones.
6.AR in web design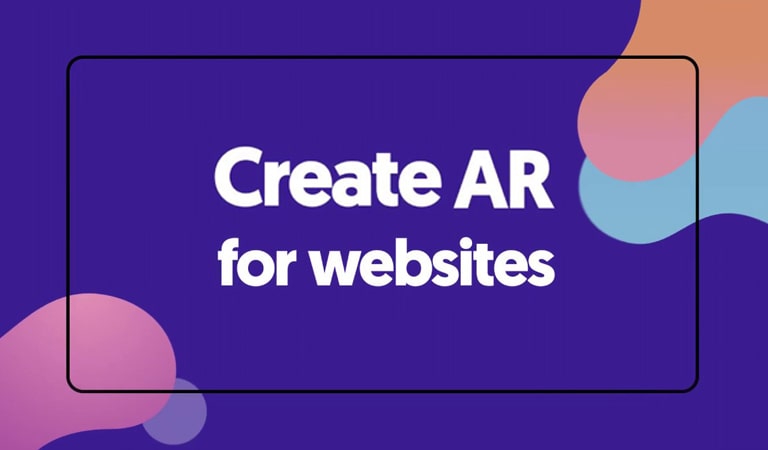 AR has a big role in this year's UX trends. It can help users to do their purchases in their homes or workplace without any problems. Suppose that you decide to buy shoes and you don't have much time to spend on searching in big stores. Snapchat is a great example of using AI to help you find your shoes. Just by using the camera and scanning your feet, multiple products will be suggested to you.
7.Design for content
Users are always searching for content through the web. So if your application design doesn't have enough space to include content, it has a weak user experience. As many mobile phones consider this issue and divide their screen into two sections. One bigger part for the content and the other part for interaction.
8.Design based on gestures
Transforming a simple gesture to easy user experience has become one of the website design tips for the current year.
Taps, scroll, swipe, pull to refresh and other activities are known as gestures. With the help of this trend, you don't need to put any icons or buttons to be clicked. Any gesture will perform the target issue. So designers can use the whole page spaces and have better designs.
9.Multi-device User Experience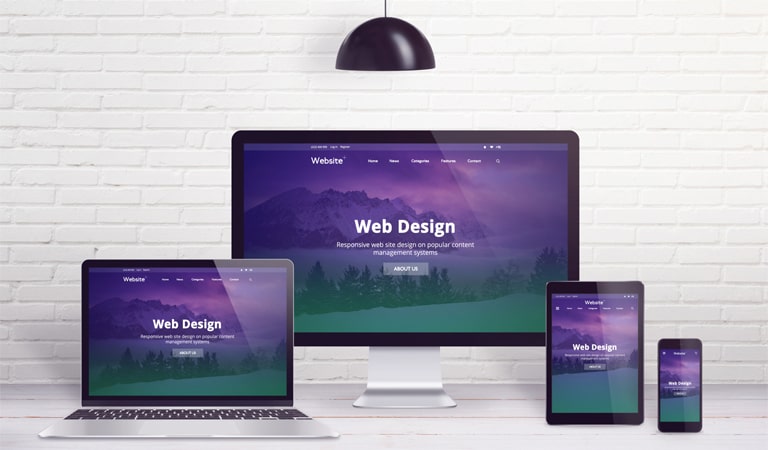 Most of the users are getting connected devices these recent years because there is an increase in the number of smart devices.
So people would like to be connected through any of their devices and transfer information.
10.Design purposeful animations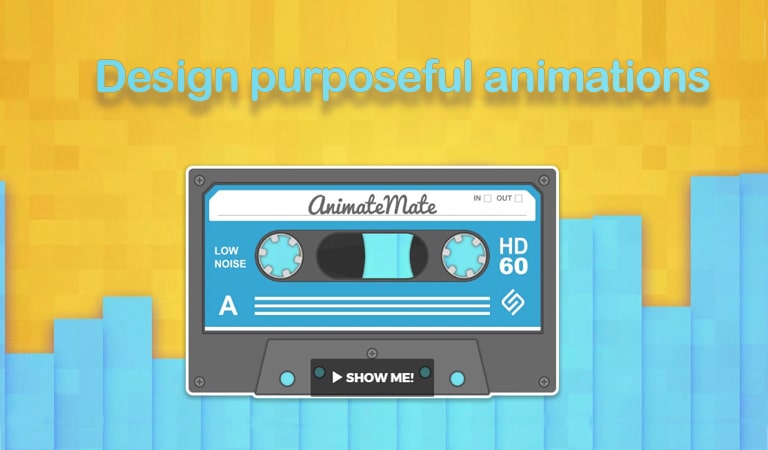 This is one of the most useful website design trends that helps any business to have better interaction with their targeted visitors. This is because of the capabilities of the browser of including animations to their other features.
Nowadays, you can see motion graphics in any application or website and that would be the most attractive element of them.
11.Deep flat
Flat UX design has been a dominant trend for over 6 years. You can see such a trend in the websites with a flat design that includes some elements with dimension and depth.
The purpose of this design is not to change the main idea of designing but to be more effective. The deep flat is called the new flat.
12.Surreal design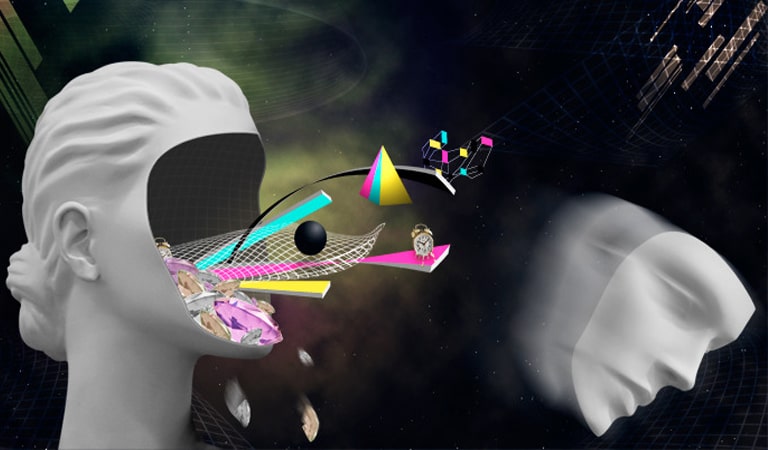 Surrealism design has become the other UX design trends 2019 because it provides an unreal world for the users that they can imagine themselves within that world and have better interaction with the website user experience. Any surreal design includes elements that have special meaning and attract more attention to be understood.
13.Using Gradient 2.0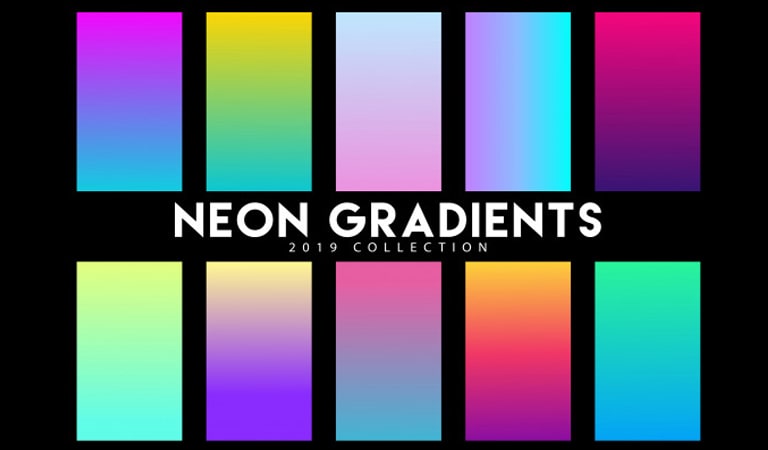 Gradients are now come to web design trends and help us to bring depth and dimension to our design. This gradient with some light colors that use shapes to create depth. This will help to bold the main idea and make users have better conception through it.
14.Implementing design elements in the dark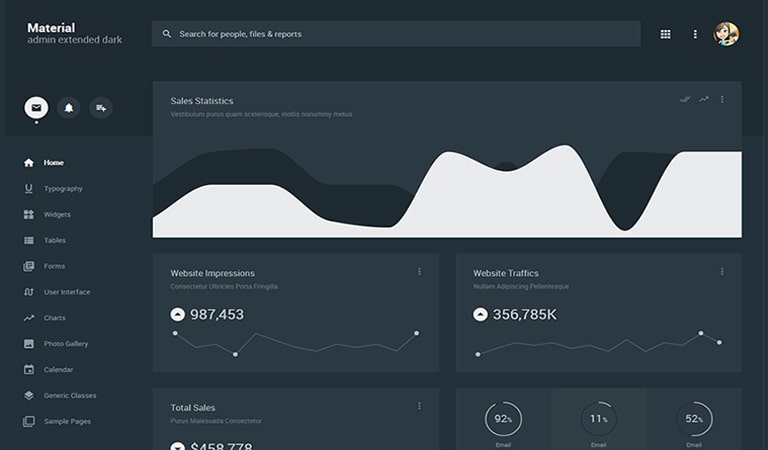 If you want to focus your user's attention on special elements, it would be better to use dark themes. By having colorful elements everywhere, no one will be focused on somewhere, But the contrast between darkness and light will do this favor to us.
15.Use different fonts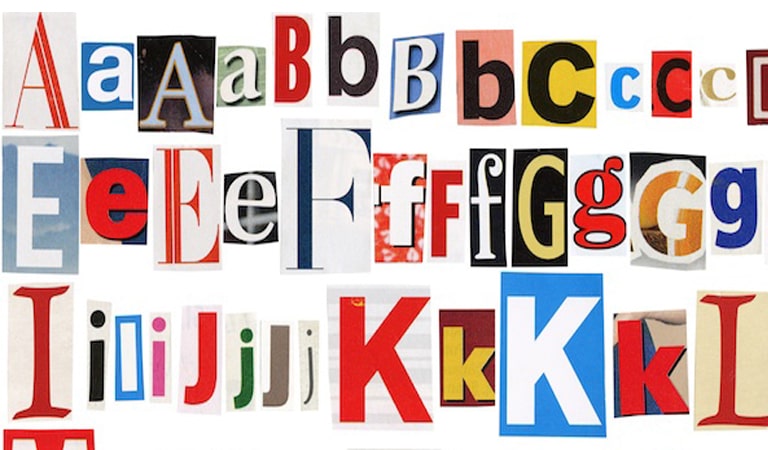 Variable fonts have been so popular throughout these years. It is so effective in creating responsive applications. Use various fonts within a design help us not to worry about fitting text to devices with smaller screens without any labor.
16.UX writing
Copywriting of a website plays an essential role in providing a better user experience. You need to tell people that you are useful for them and respect their needs.
No one likes to see that you are promoting yourself through your copywriting, but they are looking forward to seeing whether you can help them with their needs or not.
17.Video content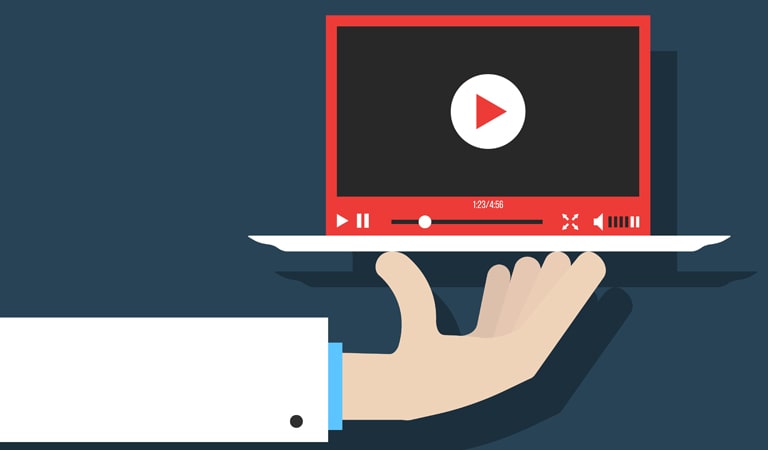 People prefer to watch videos instead of reading too much text on a website. They will grab your main idea in just a few minutes. To provide video content and talk to your audience and say how can you help them. This will provide them a good experience.
18.Optimized navigation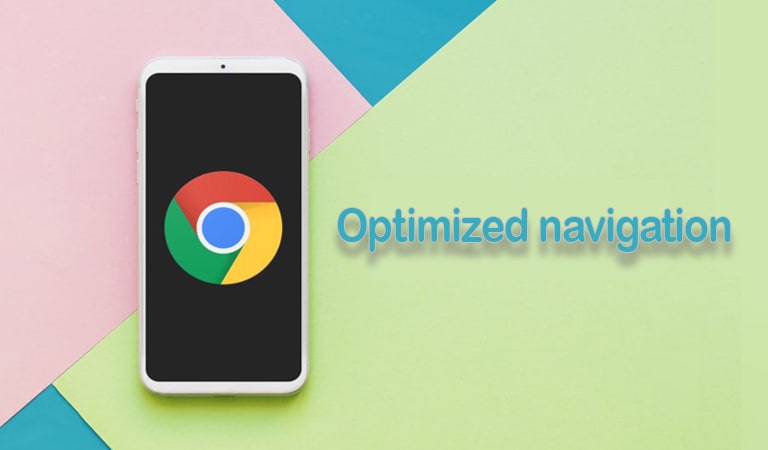 Since it comes to loading a page, you have less than three seconds to attract each user. So to do this. You need optimized navigation and high load speed.
Your page navigation should be as simple as possible, and not to confuse users finding what they are looking for.
Never make website navigation hard so as it takes much time for elements to be found.
This has a direct effect on your design quality.
19.Storytelling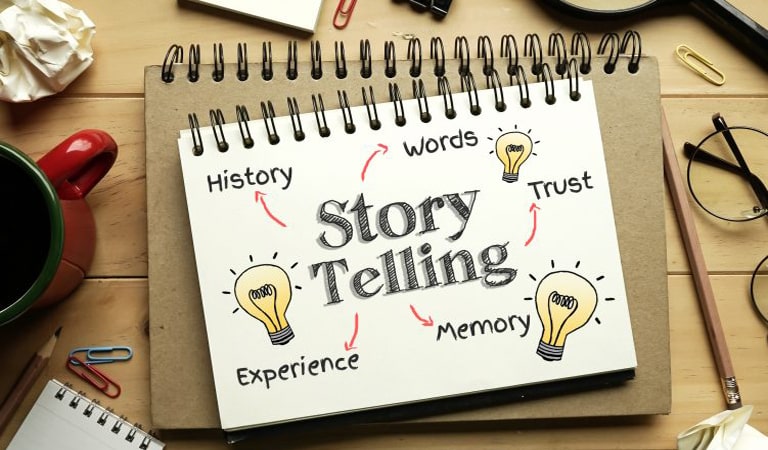 As we said in the previous item, your website navigation should be so simple. So storytelling becomes another trend of web design because you can navigate visitors through a story on your page. By encouraging them seeking for the next part of a story, they experience a good interaction.
Navigate them to the most important part of your website by an endless story.
20.New Experience for new forms of smartphones
Various forms of recent smartphone devices, like double-sided screens and folding screens, make us choose new methods of designing. Our website should be integrated with any devices with any kind of screens. From now, your website should be ready to be experienced on two screens at the same time on devices with folding screens.
Analyzing all these UX trends will help you be up to date with users' interests and have a better choice of WordPress website design.