Top 23 Web Design Trends 2019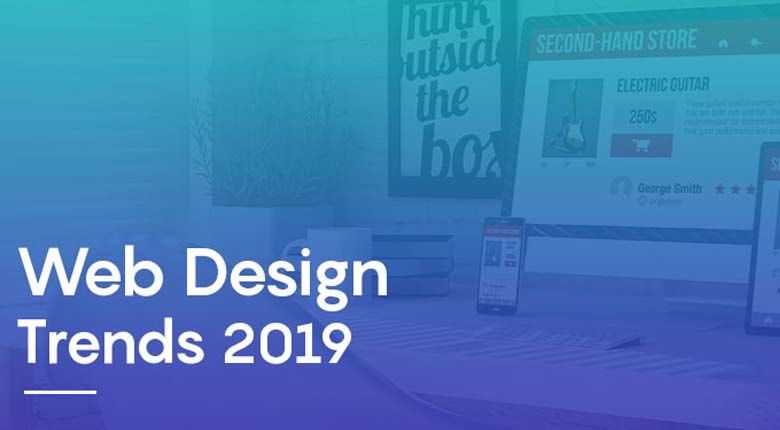 After designing your website for the first time, it is essential to keep it updated with the more attractive elements of designing. The interest of visitors changes every year. If you want to be interesting for your target visitors all the time, you should consider website design trends during your presence in the online market.
Analyze your previous website design, diagnose its strengths and weaknesses and apply changes to enhance your design.
Various elements of designing are included in every year trends. Check them out and try to consider them within your website design.
In this article, we tried to provide you with web design trends 2019 in which you will be familiar with what visitors are looking for. Specified typography, color palette, and other elements.
23 Website Design Trends in 2019
1.Creating Animations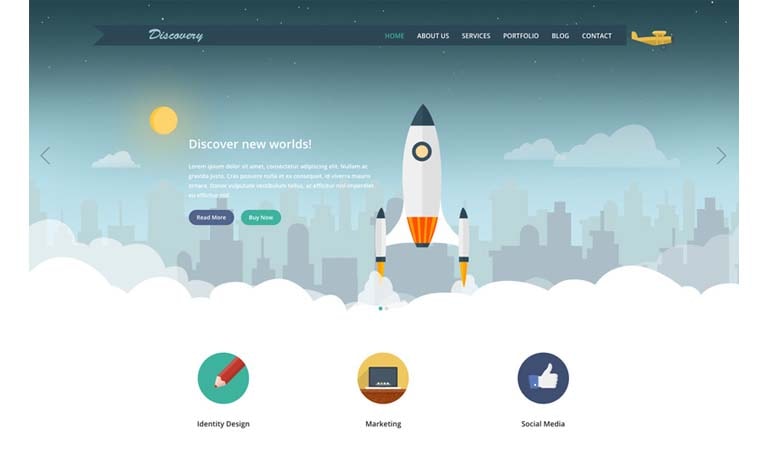 In recent days, animations become the main element of application and website designs because they can attract visitors' attention more than some texts.
Purposeful animations will convey your idea to visitors in a simple way and in no time. Every person with any level of knowledge can perceive your main idea.
2.Real design with Depth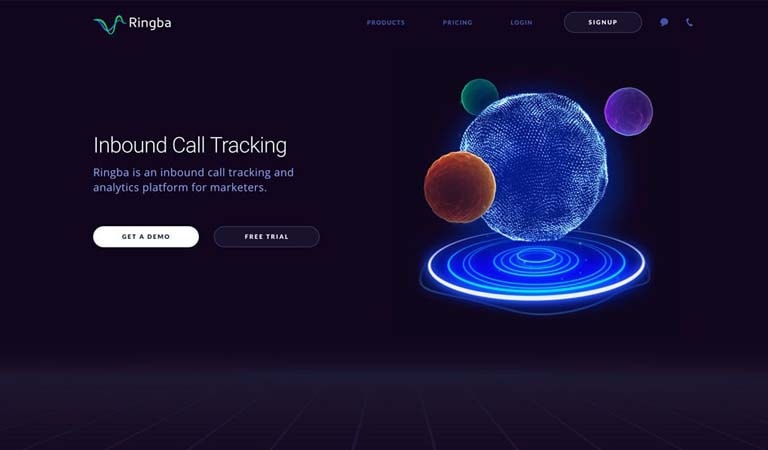 While virtual reality does not exist but we can see its effects on real life. Most of the designers prefer to apply some depth to their designs which give reality to their project. Images and 3D animated images are included in such designs.
3.Emotional Design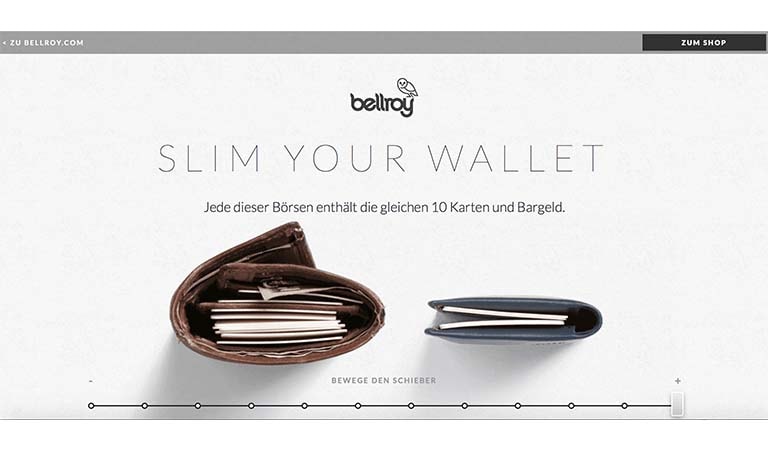 This is one of the essential aspects which you have to consider within your design. It is important to have an emotional interaction with your visitors. If you apply visual elements that have positive emotions, visitors will positively interact with your designs.
4.Abstract Design
Abstract elements have a great impact on visitors. Most people like to be in an unreal world. The reason for choosing the abstract design as one of the website design trends 2019 is that it originated from emotional interaction because when people face this kind of website design, they assume themselves within that designing. Most of the elements in such designs are animations and animated images in which visitors like to keep looking at them.
5.Using Gradient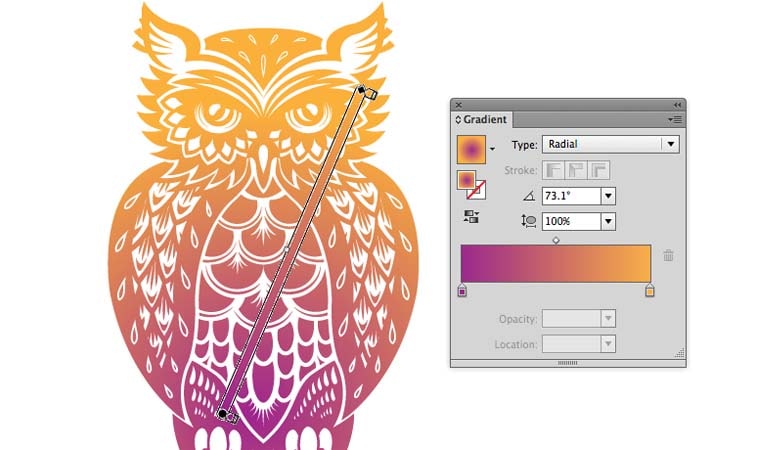 You can see this website design trend in most of the designs. We can make our designs so much interesting by adding a gradient to it. Introducing the products in the fields with some gradient have a better impact on visitors. Applying gradient with light colors is one of the web design trends in 2019.
6.Single Page Design
It has been popular to make the users scroll more and more when they visit a website. Many elements will be included in a single web page and each of them should be interesting enough to make the users scroll to the end. These elements can be great content, images, animations, etc. 
7.Using voice in designs
Many people are using smart devices in their houses and these devices need applications to be integrated with them. Designing a conversational interface is the other trend of this new year. If you target such users who use smart devices, you should design your website to be simply used by these users.
8.Using Vibrant Colors
By applying this trend on your website design, you need to use light colors everywhere such as backgrounds, images, and animations.
To have vibrant colors in your website, you don't need to redesign your website, just replace new colors within your palette.
9.Outlined Typography
It is one of the branding techniques that helps you to have a more memorable brand even for the first time of visiting your site. This will catch the visitors attention and make the eyes to follow the text and spend more time to comprehend the main idea about it. The traditional interface of contents is the other website design trends in 2019 which can be created by serifs. This helps users to trust you and feel comfortable on your website.
10.Adding Organic Shapes
Not anymore you will see systematic grids in new year designs. We need to convey a sense of comfort by using organic shapes with smooth lines. This is one of the other web design trends 2019 which turns to popular one which most of the designers tend to implement such elements within their projects.
11.Add video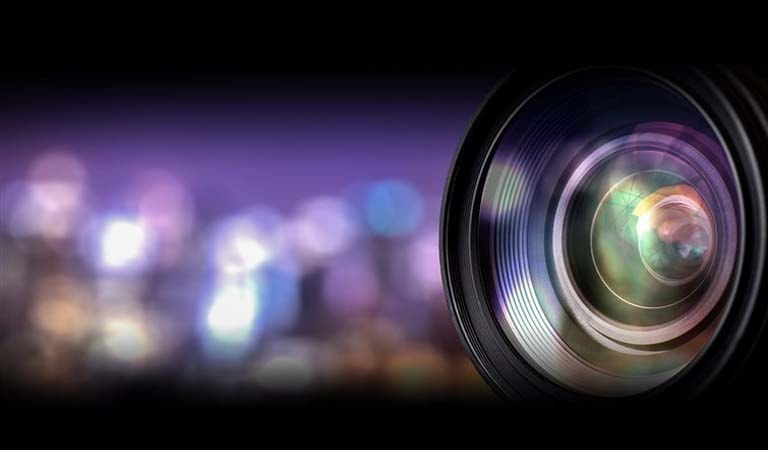 When you put a video on your website, you can be sure that most of the visitors will play it instead of scan through a lot of text on that page. You can explain yourself, your field of activity or your request from them just in a few seconds. You can use this video as a part of your advertisement campaign since visitors are probable to share your interesting video with others.
12.Visualize your data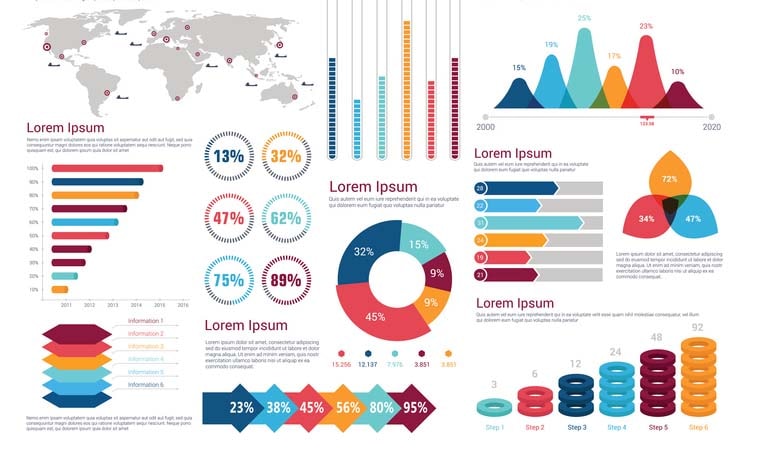 These days using infographics has become a common issue in any website. They prefer to explain their idea through the help of visual elements. These elements can be images, maps, infographics, etc. Users can communicate with your content just in a glance.
13.Bisection web page design
Separating the website page into two sections is another website design trends 2019 in which you have two split fields on the left and right sides of the page. Visitors with smaller devices will see these fields as vertical blocks and they have to scroll more to see other contents.
14.UX Copywriting
The content of your website is one of the most important elements to attract visitors. Users need to have a good experience while exploring your website. This engages users better with your website and encourages them to act as you supposed.
15.3D elements within Flat design
Using 3D elements in flat website design changes it to a complex but an attractive one. Although it is just a flat design, it has more effect by concentrating users' attention on the 3-dimensional element that can be moving within the web page.
16.Minimalistic layouts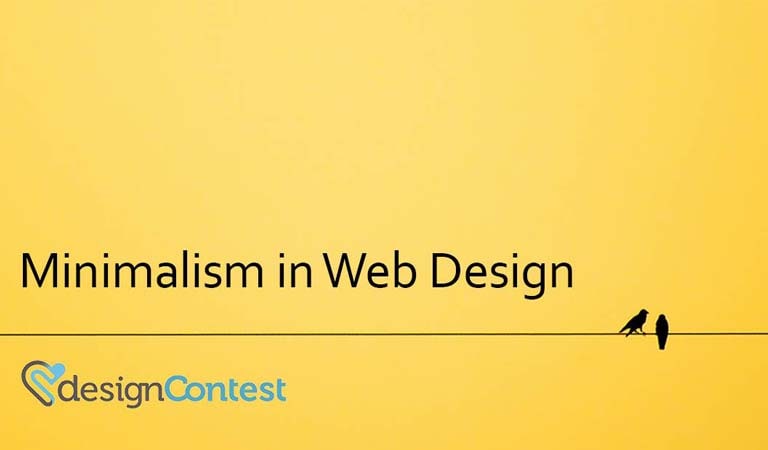 In these recent days, designers believe that symmetrical grid layouts are more interesting and eye-catching. It is supposed that minimal designs dominate the web interface and also it is one of the most difficult design styles to execute.
17.Micro Interaction
This is the other web design trends 2019 which helps us to have a user-friendly interface. In this kind of web design, many microelements are used as a call to action like some buttons and this will navigate visitors through our main purpose. Note that you don't need to overuse such elements and convert the design to a complex one.
18.New display of website copy
Many expert designers believe that texts are not the point to engage visitors. They won't read all the texts on a website. But the solution is to have an influential copy, use whitespace within our texts and choose the best font to convey our message to the visitors.
19.Using real images
People need to trust on a website before purchasing anything. This becomes another website design trend since it helps visitors trust on a brand by seeing real images of the environment of a company. Never copy images from other websites or stock ones, being unique is one of the most important standards which should be considered.
20.Use of Brutalism
Some designers believe that friendliness is not more effective to attract the visitor's attention toward a website. By implementing elements that show some brutalism, we will have an eye-catching landing page. But this is not suitable for all website, for example, if want to sell some toys on your online website, you shouldn't choose this trend to design your website.
21.Bold and Massive text
Using bold and massive text which will dominate your website screen, has been becoming website design trends 2019 and many designers are enthusiastic about using it within their designs. By choosing the best letterforms and have textual content in the center of the page, you will attract more attention. Convey your site's main idea with the help of these text in just a few sentences.
22.Design for multi-platform integration
Nowadays, designers believe that there is no need to design applications. Websites should be designed to be integrated with all platforms and communicate with them just by APIs. Any user can visit a site on any device without installing applications.
23.Transitions
Encouraging visitors to keep exploring our website is one of the other web design trends. Creating some vertical or horizontal sections that guide visitors to the next one is so amusing for them. By dedicating specific copy and call to action button for any section, you will engage visitors more with your site.
You can improve our business by choosing the best trend, and use it in your wordpress website design. Analyzing this full list of web design trends 2019 will help you to have an appropriate choice which will introduce you better, attract more visitors, and convert them to loyal customers.