Most popular landing page types and how to optimize the landing page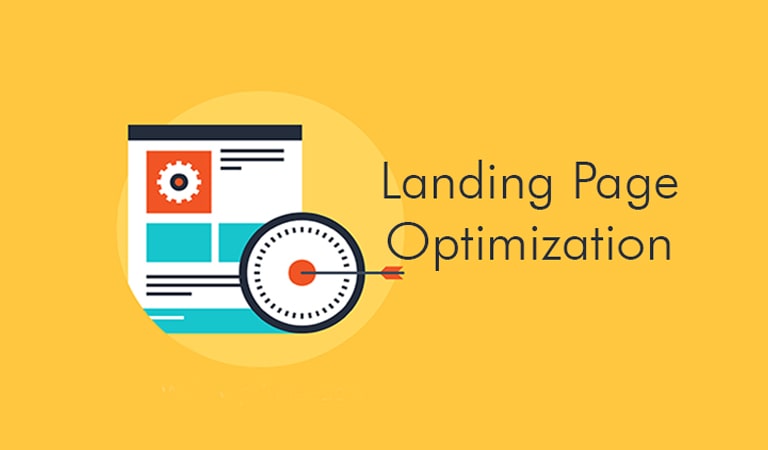 While designing your website, never forget to create unique and eye-catching landing pages. This page is one of the most important elements of your website which will increase your conversion rate and also help you have a better show off through the online market. In this article, we will discuss 15 landing page types and the 15 essential tips for landing page optimization.
What is landing page?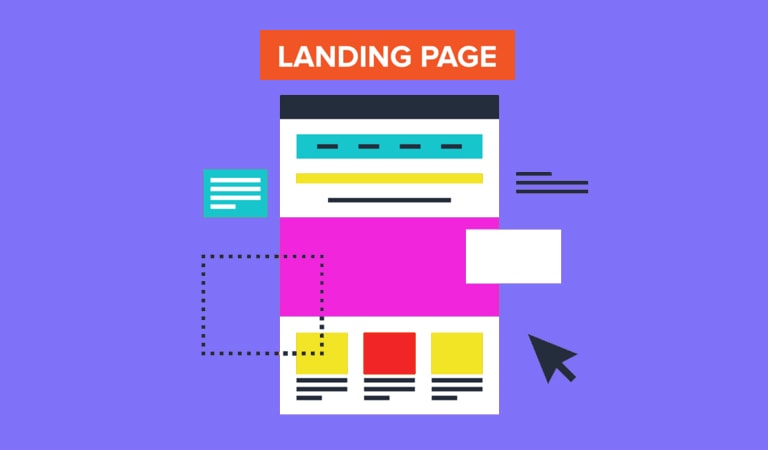 The first issue each digital marketer would think about is how to create a page that will increase leads and driving more traffic to the website. The pages of a website that are created especially for AdWords or any other campaigns, called landing page.
This page should include proper CTA that tempts visitors to action as you decided.
Use the best website design tips to create attractive landing pages that also are optimized. Here you can check our complete list of website design trends and design your website upon your visitor's interests.
15 Types of Landing Page
1.Infomercial Page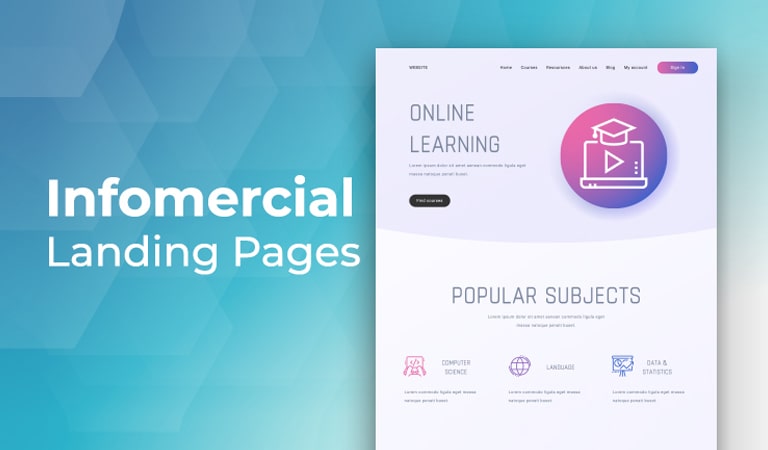 In this kind of landing page, you need to give so much information about your target. as they scroll to the rest of the page the real find more to explore. your message should be strong enough to guide them to buy your products or services.
This will happen when after reading one or two first paragraphs, they will be curious about the rest of the information on your offer.
2.Product Detail Page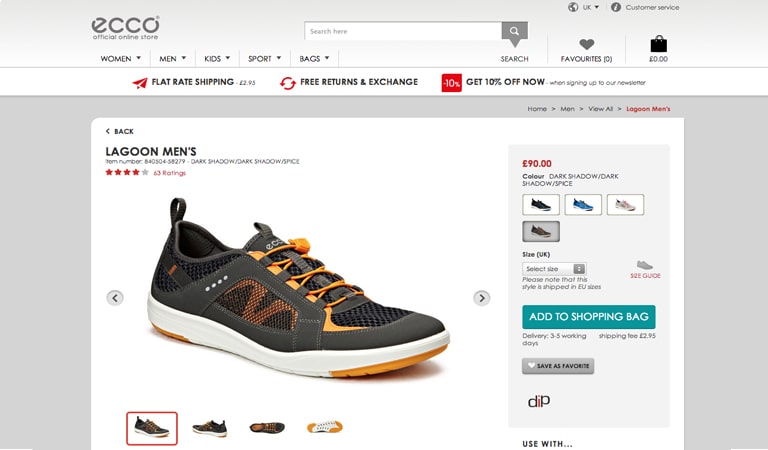 Dedicate a page of your main website to all details about your products or services. This will be a suitable landing page in which visitors can find whatever they want. Also, they face your offers on that page and can decide better what to buy.
Creating a product detail page helps you not to create more separate pages. This type of landing page has some disadvantages, it makes the tracking of marketing campaigns much complex. If you focus on selling some of the products, that won't be so easy to find out.
3.Click-Through Page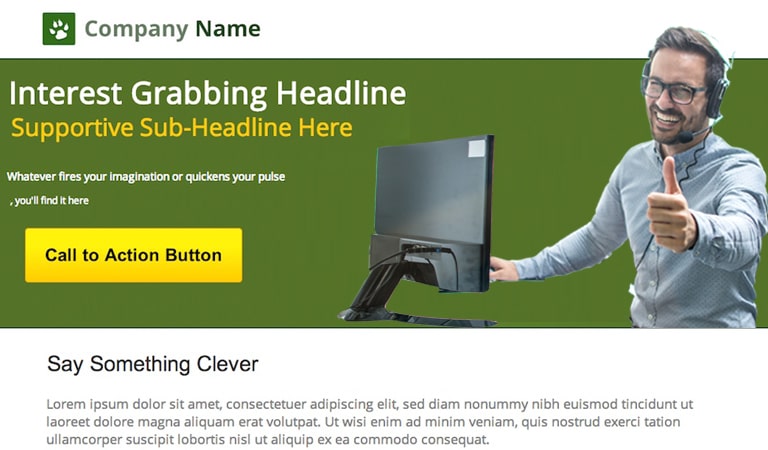 This is one of the landing page examples which you can create simply. You just need to talk about your target offer and inform visitors about its details on the click-through page. Your page content should convince them to click through to your website and there they can continue their purchase.
4.Viral Landing Page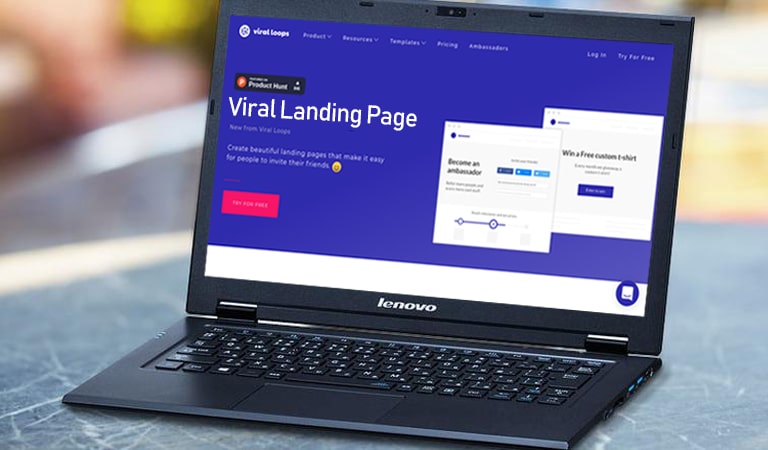 When you decide to choose a viral landing page, means that you are thinking of building your brand awareness. To have an attractive viral landing page, you need to create some high-quality videos or games that catch visitors' attention. Many other media or contents can be dedicated to this page. The most important step is to include your brand within these media since visitors will be curious about the creator of which.
5.Lead Capture page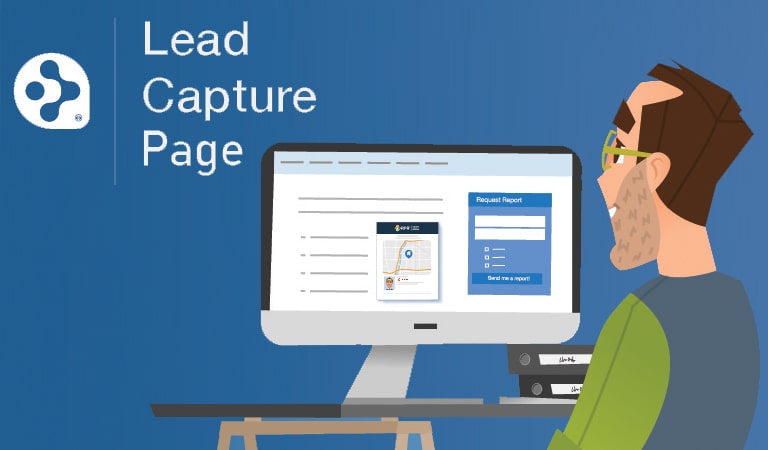 In the lead capture page, your target is to capture visitors' information. The information such as their name, email address, company name, and many other details.
You can ask for any information you and your marketing team needs. Such information helps you have better performance, find your target customers and increase your conversion.
6.Pricing Page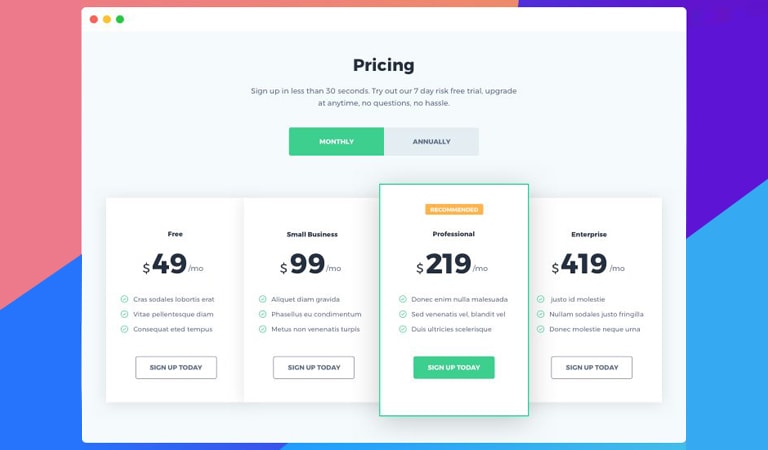 When you decide to make some changes to your products or services price, you need to announce them within a web page. This can be a landing page in which to offer your services with new prices. Try to create your pricing page much more effective than other pages.
It is so important to tempt visitors to explore other pages. So suggest them to visit your other web pages and have their own choice.
7.404 error Page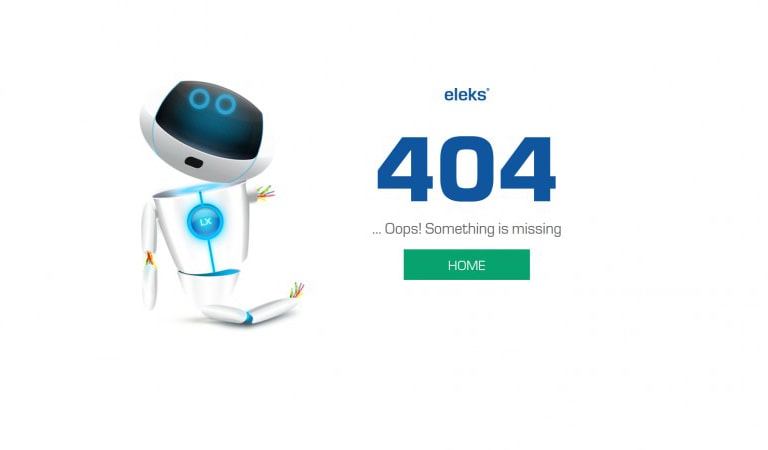 The 404 error pages have been always a page that disappoints visitors. But you can convert them to your most effective page which is called landing page. Just be creative and replace boring elements with funny and amusing ones. Then suggest them to visit other landing pages. This type of landing page can be more effective since visitors are more focused on it.
8.Unsubscribe Page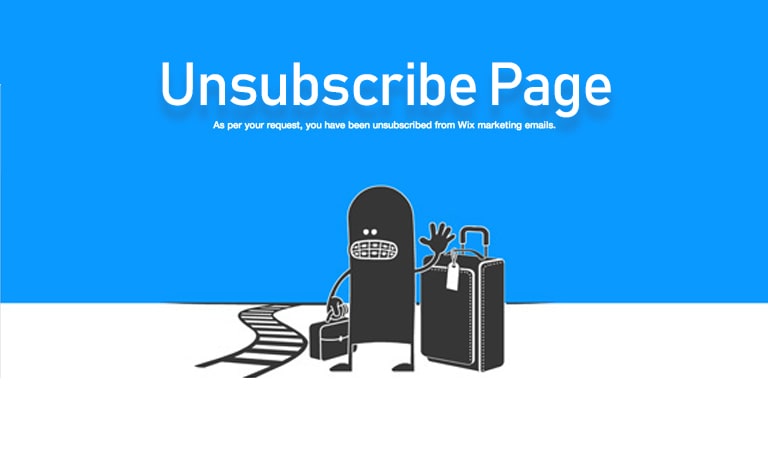 This is a great point to manage your unsubscribers. You need to know why they are removing you from their favorites. Create a good subscribe page and set it as your landing page, offer visitors your best products or services and make them click through other pages.
9.Squeeze Page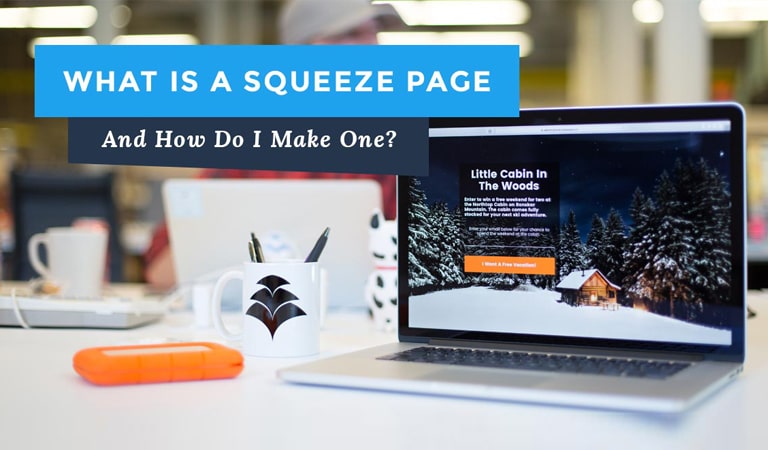 A squeeze page is one of the other types of landing pages in which you can achieve visitors' email addresses. With the help of their address email, you will be able to send them customized messages which meet their needs. Many relevant contents or offers can convert them to your loyal customer.
It would be so hard to convince visitors to give up their email addresses, so try to design a great CTA which leads them to your target point.
10."Get Started" Page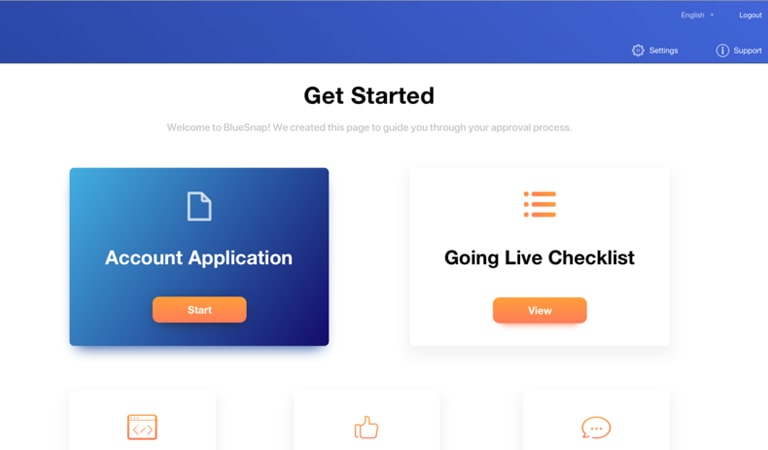 You can lead visitors to your target page with the help of a button on your landing page. Implement a "Get Started" button above the fold of the page and write a convincing content that makes visitors click on it.
11.Splash page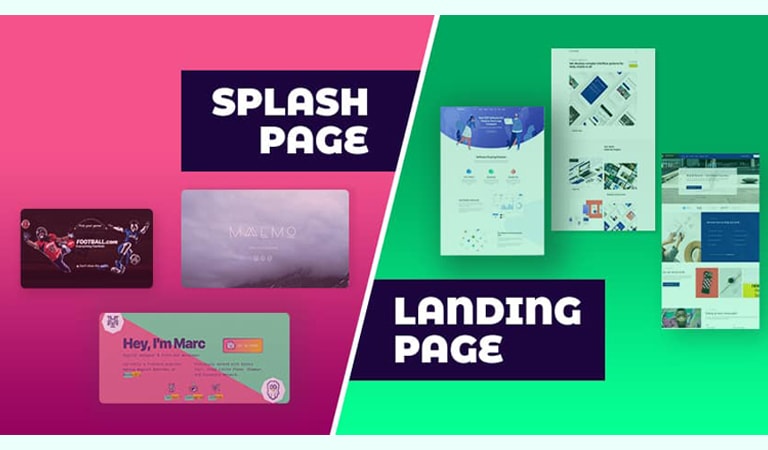 In this kind of landing page, you make an announcement or give an offer to the visitors since they click on a link on your website. The splash page appears before the main page has been loaded. This page can include your ads, offers or anything else which leads users to act as you decided.
12."Best Of" Landing Page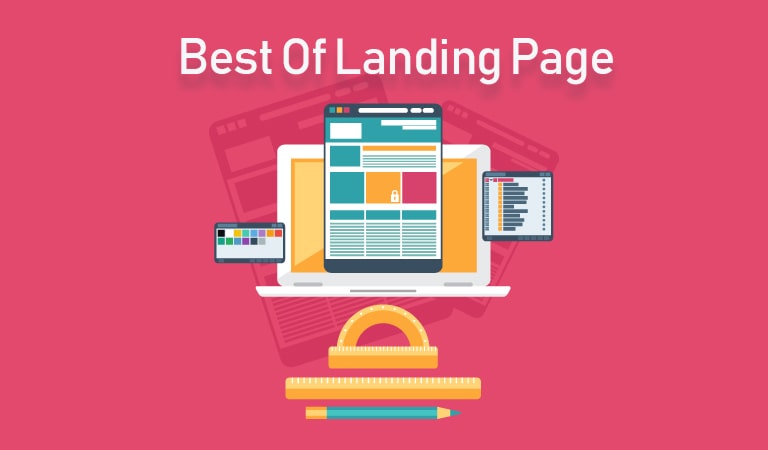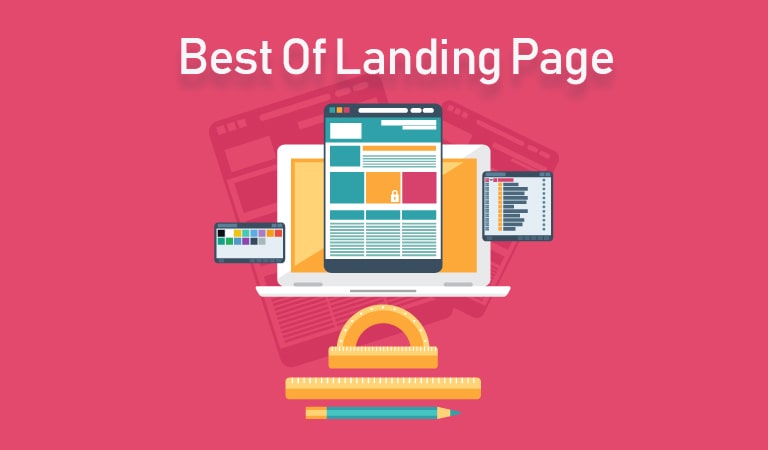 Provide a complete list of your best products or services, design a page and create good copy for it. This would be an effective landing page in which visitors can check the best version of what you have. Don't forget about implementing suitable CTA within this page.
13."About Us" Page
An "About Us" page is not just an about us page. Use it as a landing one and put proper links and contents within it and convert it to a lead generation page.
14."Launching Soon" Page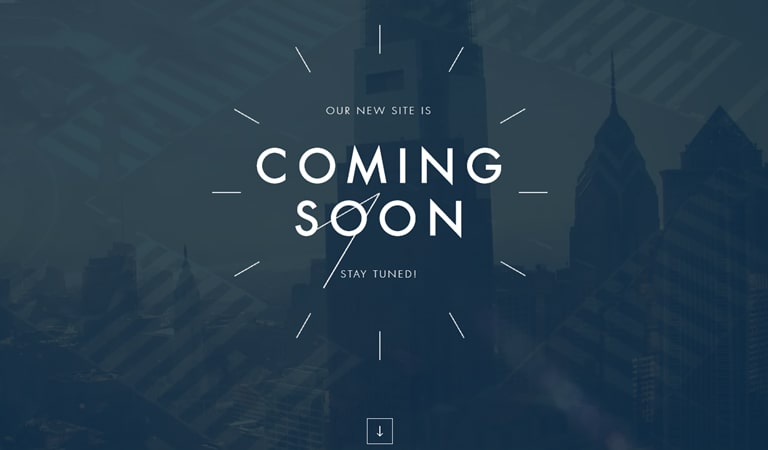 Since you decide to add a new product or service to your website, it would be a great chance to make visitors come back to you. Create a page for your unready product, have a CTA on it which asks visitors to subscribe to be announced since your new item is ready to be revealed.
15."Gratitude" Page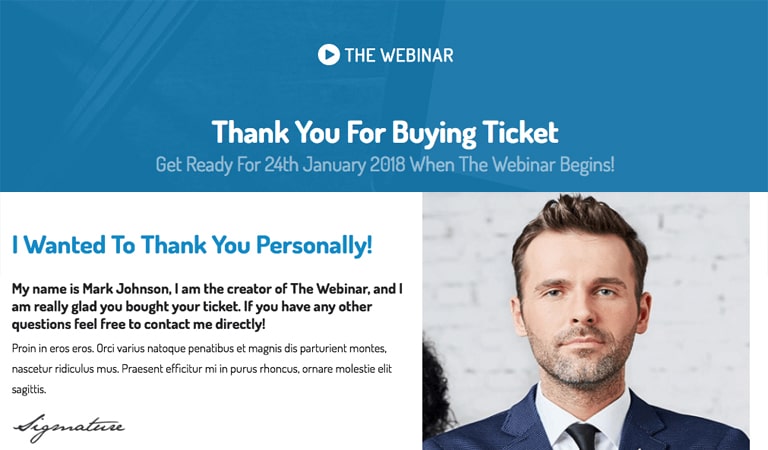 Never let users leave your website without giving them any offers. Even after they make purchases or download a file, instantly guide them to a gratitude landing page, thank them for their purchase or download, and offer them many new features. this will make them spend more time on your website or even remind them to come back soon and search for your last offers.
Now you are familiar with many landing page types, it's time to go through landing page optimization tips you should know before creating it.
16 best tips to optimize your landing page
1.Know your customer completely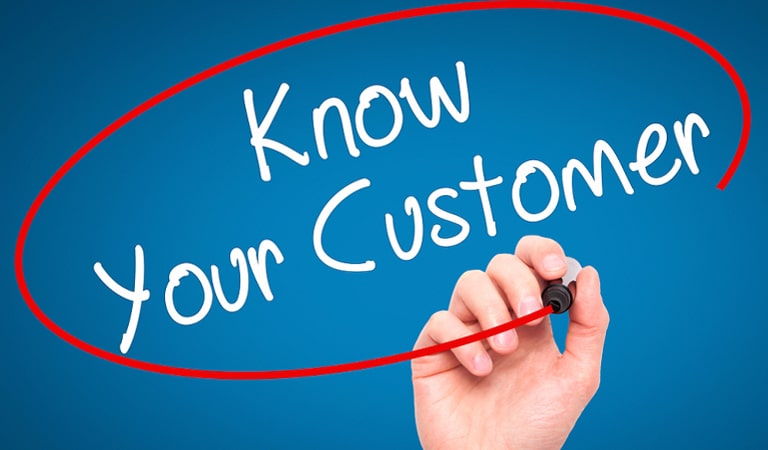 Before designing your landing page, you should know your target customers, analyze them and provide your marketing plan based on their needs. Each landing page content should meet your customer's needs which convince them to explore more about you and your services.
2.Simplify your landing page content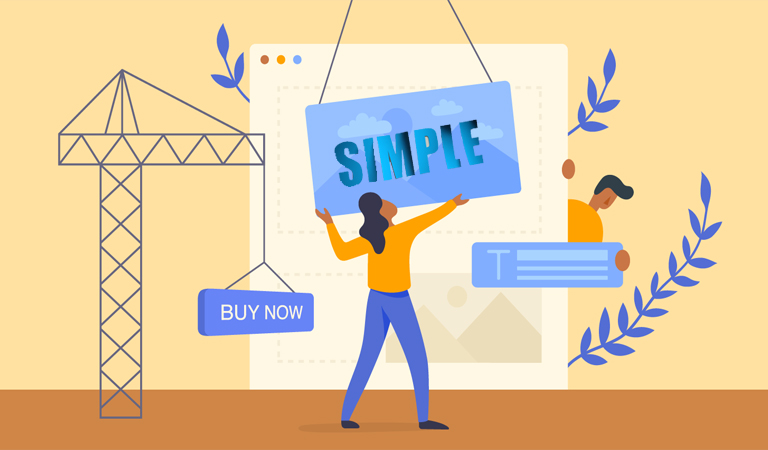 You should transfer your messages in the simplest way to the visitors. Do not distract them by including too much irrelevant content within your landing page. Lead them through your target in no time.
3.Put the important content above the fold
Many visitors are not willing to scroll web pages. So tell them whatever you want without the need to scroll. The "above the fold" term is related to newspaper pages; the content which you see at the beginning of each page. So as each person lands on your page can be guided through your target through a good copy and a CTA above the digital fold of your website.
4.Keep your call-to-action buttons straightforward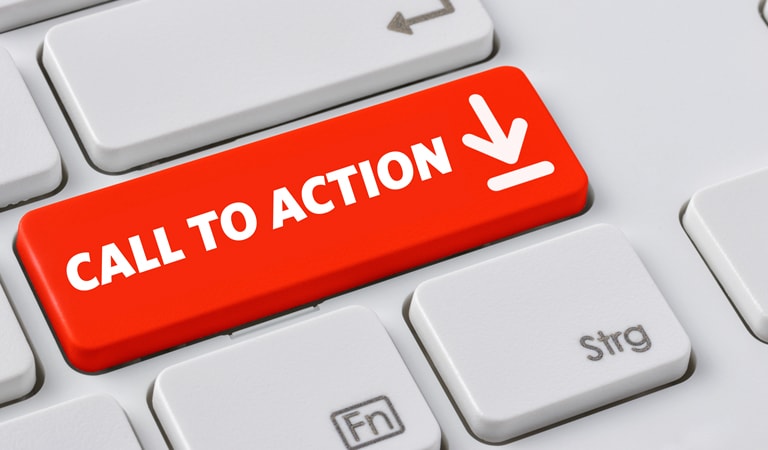 Call to action buttons are one of the most essential elements which play a vital role in your website conversion. So give customers your offers in a simple manner. No need to use idioms or complex phrases. The most obvious offers are much more effective. Never try to confuse visitors. Such CTA examples are good for the simple ones, join us, try us free, etc.
5.Use testimonials to increase convert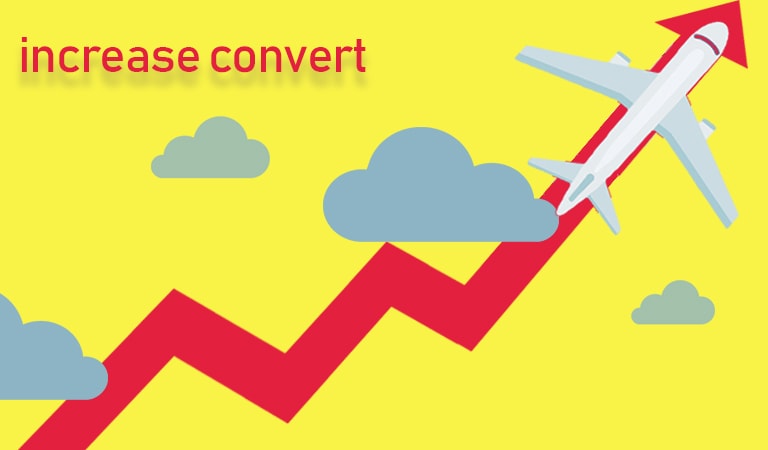 Share with your visitors about how other customers are satisfied with you. Others need to know the quality of your service and how much they would enjoy using your services. Write your best features and how you helped others within your landing page. This helps new visitors to rely on you and convert to your loyal customers.
6.Optimize your landing page for SEO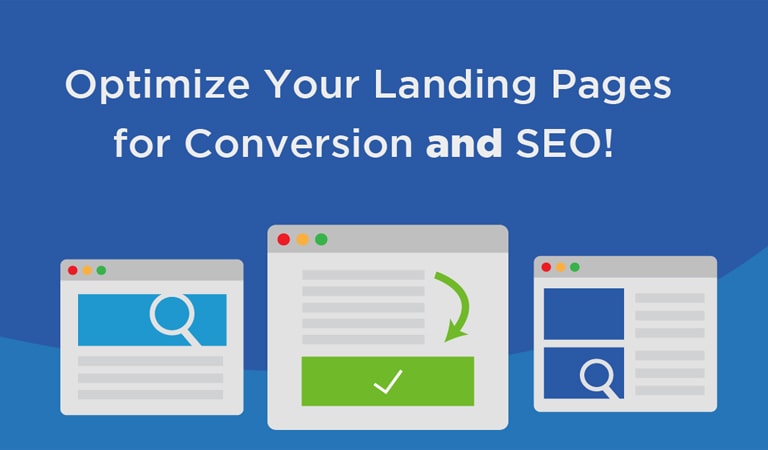 Landing pages on your website are the ones that you should try more to optimize them for search engines since these pages will be found through organic searches. Increase your landing page visits by improving its SEO.
7.Make your offer clear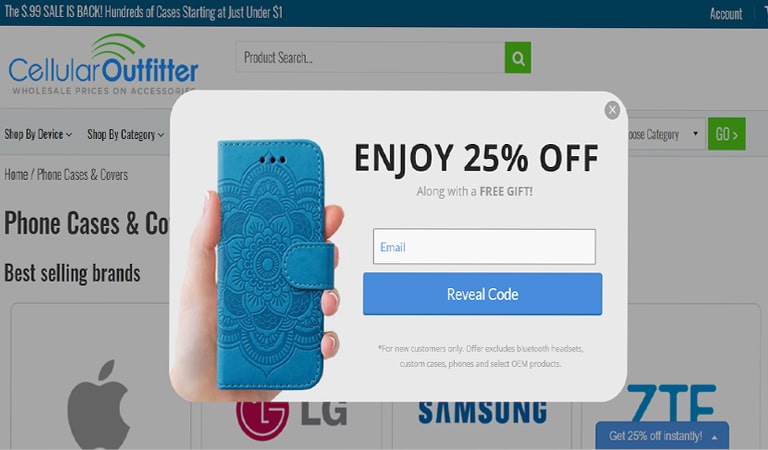 Clear offers are more attractive than complex ones. Think about your customer's needs and clearly offer them your solutions. They will be more willing to follow you when they feel that you understand them in such a simple way. Try to understand customers and their needs and dedicate it as your target.
8.Use contrasting colors in your design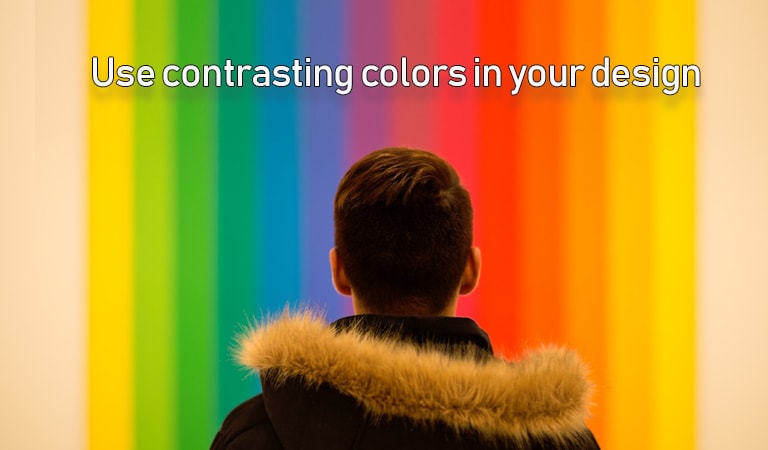 Having the best choice of colors is one of the most effective elements which bolds your offers. Design your CTA button as nobody would ignore clicking on it. Contrasting colors would do this favor to you and enhance your design attractiveness. Use the best web design tools to improve your website design with the best choice of colors.
9.Create a Sense of Urgency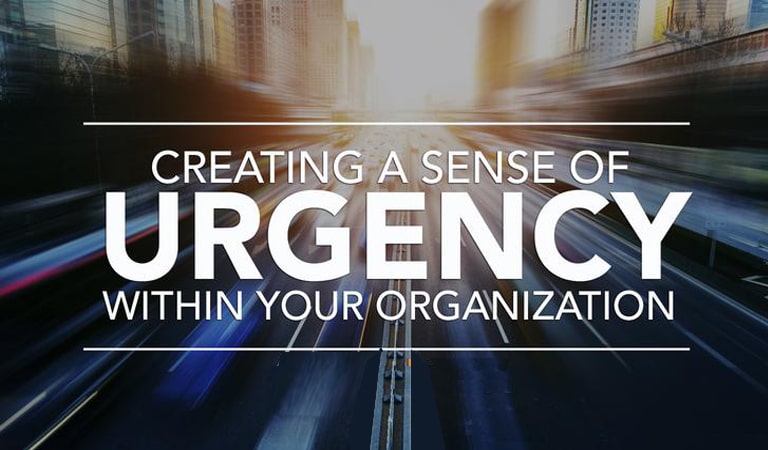 Visitors will act soon as you supposed since they feel an urgency situation. When you limit visitors' time to buy something or even limit the quantity of a product or service, you make them proceed in no time. This is a popular marketing technique that has great results for many businesses.
10.Include contact information in your landing page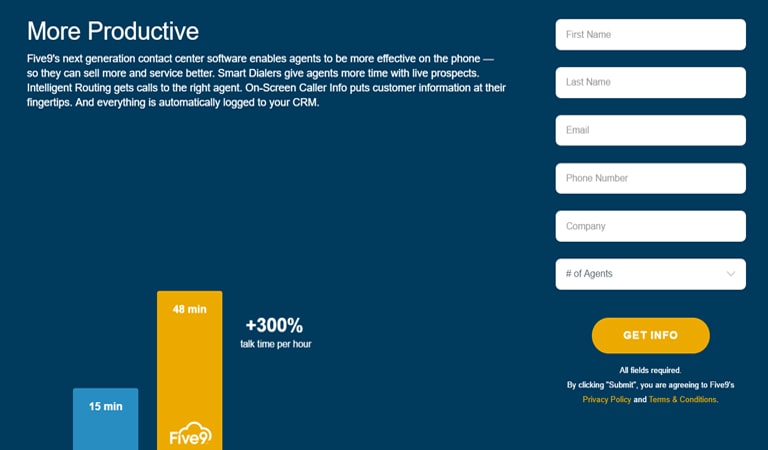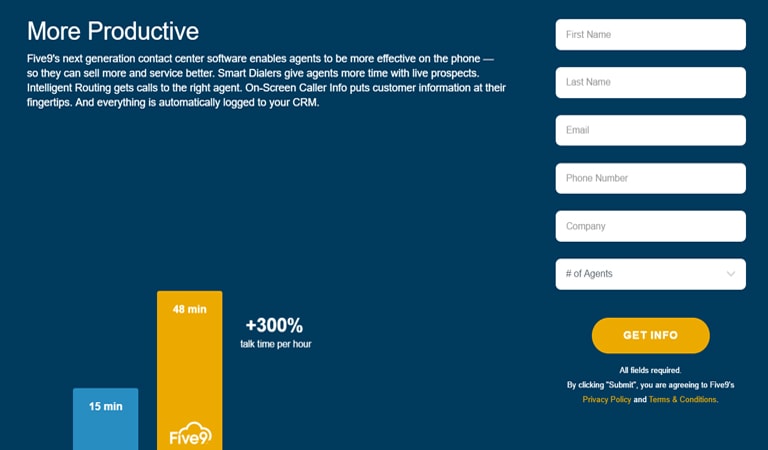 You need to provide your visitors with many different ways of contact information. Your phone number, email address, social media accounts, company location can be included in your landing page. Also, a contact form can be so useful for direct interaction.
11.Create a unique copy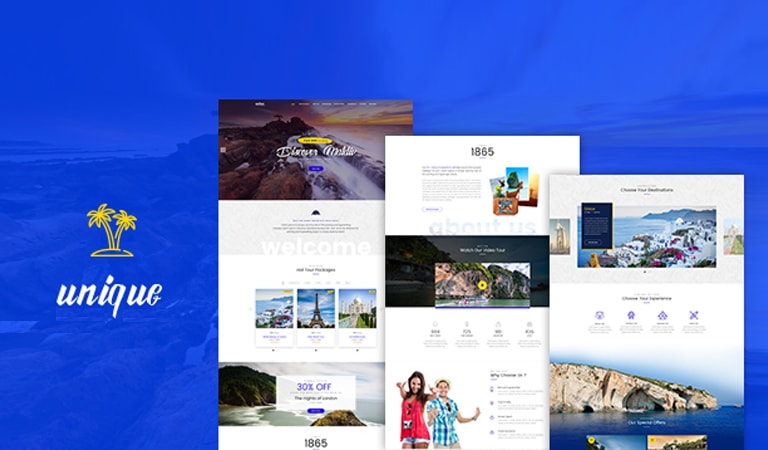 A good copy is still one of the most important elements of website pages. Visitors will read your page content and seek to find their answers. Write your sentences simply and effectively. But this is not the end, you should try a different copy for your page and analyze which of them is more convincing.
12.Try an exit popup
An exit popup is a popup page that appears immediately as a visitor try to leave the website. It would be a great opportunity to convert these users to your customers. Build a popup with a smart copy and a CTA with an offer of your best services. This popup will appear if they decide to leave your landing page.
13.do A/B testing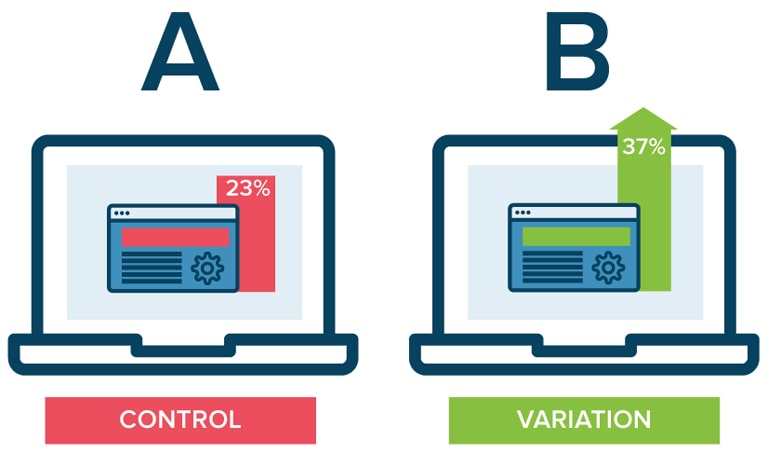 Always test your data on your landing page. You should make sure that you have chosen the right way. So start testing your content. Each time, change an element on the landing page and focus on improving it. For example, change your CTA style or content and do A/B testing on it. Continue this process until you get to the final result about the design and the content of this button.
14.Use white spaces and images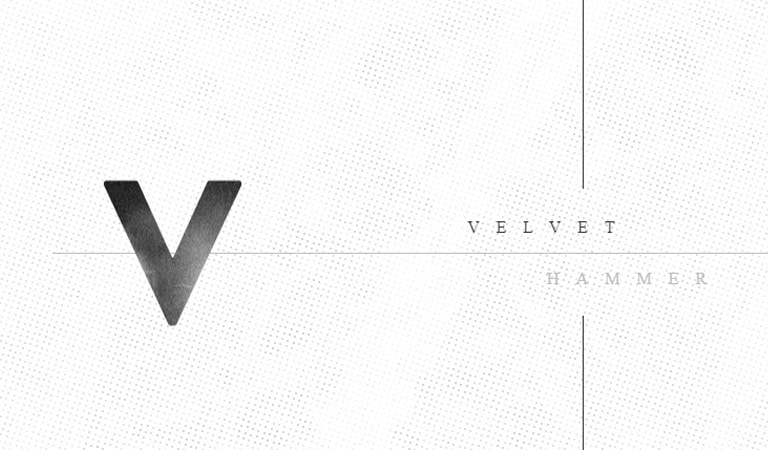 White spaces and images are the essential elements to optimize a landing page. Don't keep writing on your page without inserting any white space. Such spaces let the user have a better focus on the most important content.
Using images within your landing page makes it more interesting for visitors to keep reading through the page.
15.Use different form lengths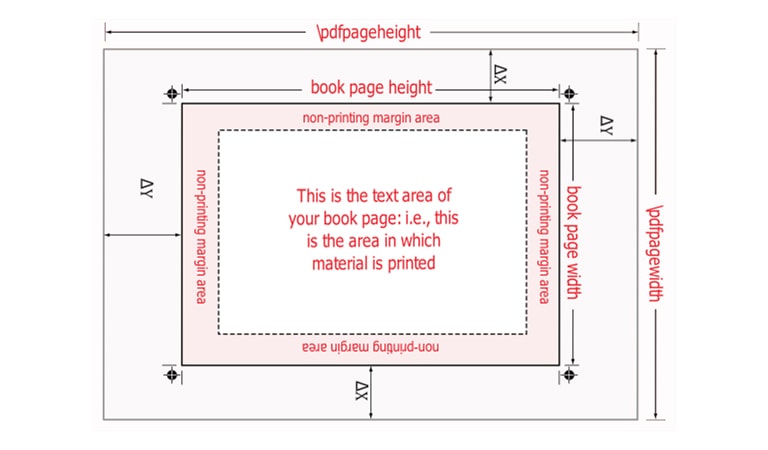 Maybe you believe that it's not a good idea to ask more than an email address from a visitor. But that's not always true. Try long forms and ask more questions on some of your products to have a better overview of your visitors and how they will be satisfied with your services.
16.Choose the best web hosting
This is one of the most important tips which you should consider to optimize your web hosting landing page. Your website should be hosted on the platform which improves your web pages load time. This has a direct effect on visitors, especially those who are new to your website. So try to select an appropriate WordPress hosting service which enhances your landing page quality.
A landing page is the most important pages within your website. It should have the best design, best content, and optimization. As many people are using the WordPress platform to create their websites, it is important to improve your WordPress website design and convert it as a unique one.