6 Best WordPress Security Tips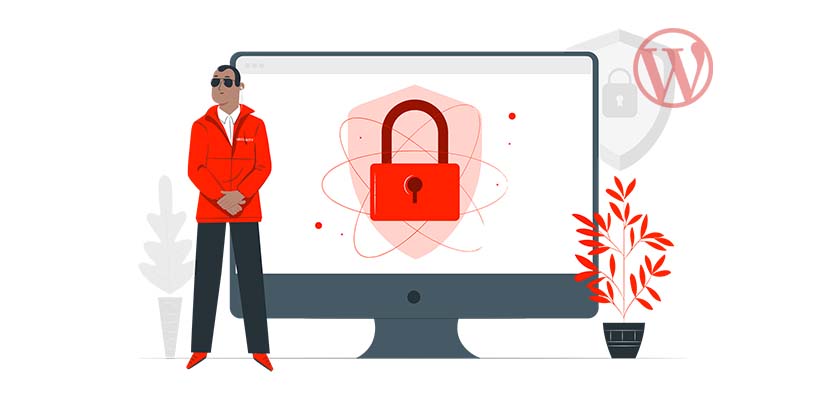 WordPress security is the most popular topic in any WordPress site tips forums that are available out there. WordPress security is very important to any WordPress hosting provider and WordPress website owner as Google bans over 11,000 websites for malware alone and over 50,000 for phishing. Now imagine if your website is infected with malware; without you knowing it, Google would blacklist your website, and all of your efforts would be a waste.
If you invest time and money into your WordPress website, it's best to update yourself with the latest WordPress security issues and improve WordPress security. In this article, we would like to discuss WordPress site tips and WordPress security.
WordPress Security
WordPress core files developed by the folks at Automattic are very secure, and it is being updated by top developers worldwide to add more features to the core and improve WordPress security. However, you, as the website owner, are responsible for the security of your website. With WordPress, there are hundreds of top WordPress security plugins that you can install and activate on your website to improve WordPress security and find any malware lurking in your WordPress core files without you knowing.
But why is WordPress security so important?
As mentioned above, thousands of websites get blacklisted by WordPress every day, and even if Google doesn't blacklist your website from showing up on Google search page results, a hacked website can cause serious damage to your brand name as well as business revenue. A hacker could potentially gain access to your payment information and change it. Additionally, they can steal your passwords, install even more malware on your website or, most importantly, steal your customer's information such as credit card number, home address, and whatnot.
So, how can you improve WordPress security?
6 Ways to Improve WordPress Security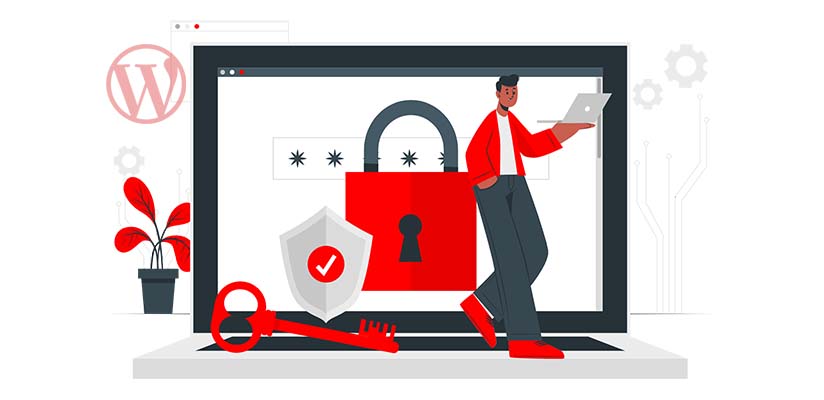 There are few major yet simple steps that you can take to improve WordPress site security. As mentioned in this WordPress site tips article, we are going to introduce you to the most effective ways of securing a WordPress website.
1.
Update WordPress
WordPress is an open-source CMS that is being worked on by thousands of developers around the world to keep it up-to-date and maintained. Generally speaking, WordPress security issues get fixed in any WordPress update, and new features may get added.
Additionally, whenever there is an update for WordPress, the plugins and themes you have installed and activated on your website must be updated to their latest version. Often, we have seen WordPress plugins and themes aren't updated to the latest version of WordPress and maybe just compatible with the latest version. If you are using a plugin that isn't updated, think about finding an alternative. Most of the time, hackers may find a weak point in an outdated plugin to gain access to your WordPress website, and this is one of the most significant WordPress security issues that most WordPress website owners ignore.
With the recent WordPress 5.7.2 security release, the developers have fixed one major security issue and help who are looking for a secure WordPress website development.
Read More: WordPress 5.7.2 Security Updates
2.
Use Strong Passwords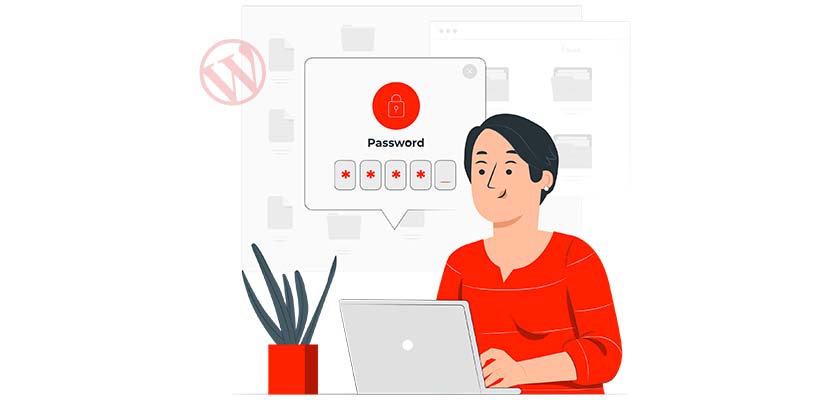 One of the most common methods hackers use to gain access to any website, WordPress included, is using brute force attacks. The brute force method is where a hacker uses a pre-made bot to use the stolen passwords on your website and check whether one of the passwords matches your current password or not. Typically, the list consists of over 10 million stolen passwords. Now, imagine if the password you are currently using is either simple to guess or stolen from a website with low-security protocol; what would happen? The hacker would gain access to your website and lock you out. Just like that, you will lose your business and everything you have worked for.
3.
Reliable Hosting Providers
The hosting provider that you work with plays a huge role in the security of your website. Generally, cheap hosting plans don't have much security, and they are reselling the plans from another hosting company.
A good hosting provider take extra steps to improve WordPress security in their WordPress hosting plans. WordPress security is everything for big hosting providers as WordPress powers over 40% of the websites on the internet.
They have a dedicated team of administrators who would continuously monitor the activity of the network that is assigned to your plan. If there is any suspicious activity, they would shut it down immediately and keep your WordPress website safe.
Moreover, a reliable hosting provider tends to keep their servers software up-to-date with the recent updates of various software installed or offered on their servers—for example, PHP, WordPress, etc.
So, why working with a reliable hosting provider is essential?
As you probably know, most new websites tend to use shared hosting plans. In a shared hosting plan, your server resources are shared amongst dozens of websites, and in any case, if one of those websites is hacked, the hacker can gain access to the entire network and cause damage to your website as well.
Thus, it is always recommended to work with a hosting company with a dedicated team of experts monitoring the activity of their network 24/7.
4.
Install Security Plugins
Thousands upon thousands of WordPress security plugins are available in the WordPress repository that you can install and activate on your website. These plugins are explicitly designed to monitor your website at all times and perform daily weekly, and monthly backups. Moreover, these plugins can limit the failed login attempts, which would prevent hackers from using any brute force methods to gain access to your website.
Most WordPress security plugins are available in both free and premium versions. You can choose any plugin that suits your website better and matches what you are looking for out of a security plugin.
5.
Activate SSL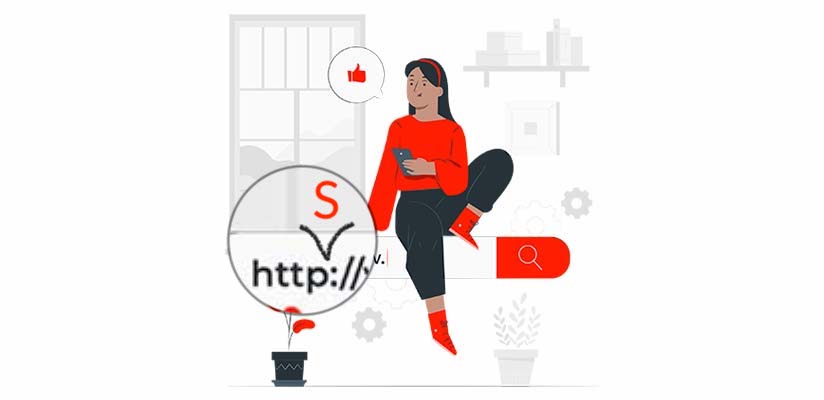 SSL or Secure Sockets Layer is a security protocol known by everyone who has access to the internet. SSL tends to encrypt the data transferred between your website to users. Thus, it makes it harder for anyone to intercept the data and steal crucial information from your website and the user who is accessing your website.
Generally speaking, most hosting providers offer SSL certificates that you can pick up. These certificates need to be installed in your cPanel. So, if you are not that technical, we suggest that you ask the hosting provider you are working with to install SSL on your website.
6.
Change Admin URL and Username
By default, WordPress dashboard URL is /wp-admin or /wp-login, and the first thing a hacker would search for are the two URLs mentioned above. By finding the login page of your WordPress, they can use various methods to gain access to your website. Thus, we recommend either hide the admin URL or change the URL entirely through the installed WordPress security.
In addition, by default, when you install WordPress on your server, your admin username is admin. However, WordPress has changed this method to get admin as the default username for your admin. Some hosting providers who offer 1-click WordPress installation may still use the old ways.
Thus, it is crucial that you create a new account and give it admin permissions and delete the old username from your website and database.
Conclusion
In this article, we talked about WordPress site security and how to improve WordPress security. WordPress is the most popular and powerful CMS globally, with over 40% of the entire websites on the internet use WordPress. There may be few WordPress security issues that would put your website in great danger. For example, a hacker would tend to brute force your website in order to gain access and steal crucial information.
Or a hacker may take advantage of WordPress security issues to install various malware on the website and cause a massive headache for you, the website owner. Thus, we highly recommend taking the WordPress site tips that we mentioned above into consideration and implement them before it's too late.