WordPress vs Wix Pros and Cons: What's Best for Me?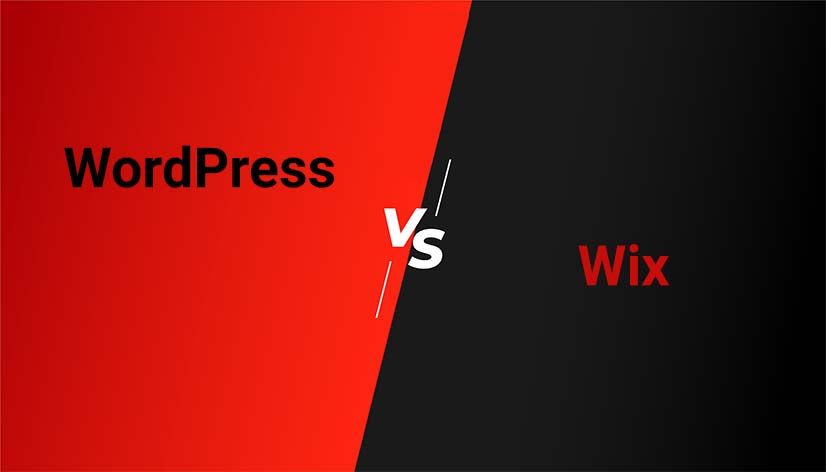 Wix and WordPress are two of the best website platforms and among the most popular tools for creating a website. They each have their own advantages and disadvantages, features and capabilities. But which one should you choose? It can be a difficult choice to discern the differences between the two and come to the right decision.
In this WordPress vs Wix article, we're going to take a comprehensive look at the differences between WordPress and Wix. Hopefully by the end, you will have a better understanding of these two platforms and you can make the right decision for your business.
So let's start.
What Is Wix?
Wix is a full-package website design platform. Using Wix gives you the ability to design a website by yourself with no need for any coding skills. It's considered a great tool for beginners and people with little or no experience about web design. It offers a wide range of templates and plugins to be added to the site for quick development time.
Wix has a wide range of price plans based on your requirements and can be hosted on your own domain or as part of the Wix site domains. Some people today consider Wix to be the best website platform.
Using Wix is fairly simple, you just have to go on their website and follow the steps which are clearly explained for you. It makes the process of designing a website truly effortless and it offers thousands of different styles for all types of websites, from personal blogs to giant ecommerce platforms.
What Is WordPress?
WordPress is an open-source website management software, or CMS. Contrary to how Wix works, WordPress has to be installed on your own server or on a WordPress hosting service. There are a huge number of templates or "themes" for WordPress with extensive support. You can choose from a range of free themes or purchase premium themes that have been made by other professional web developers, and then customize it based on your needs.WordPress works in a modular fashion, meaning different capabilities can be added to it using plugins.
WordPress website development can be a bit more tricky compared to Wix, that's why there is extensive online support from millions of other users that can help you. In addition, there are numerous professional WordPress development companies that can assist you in designing a website.
What Are Some of the Major Differences Between WordPress and Wix?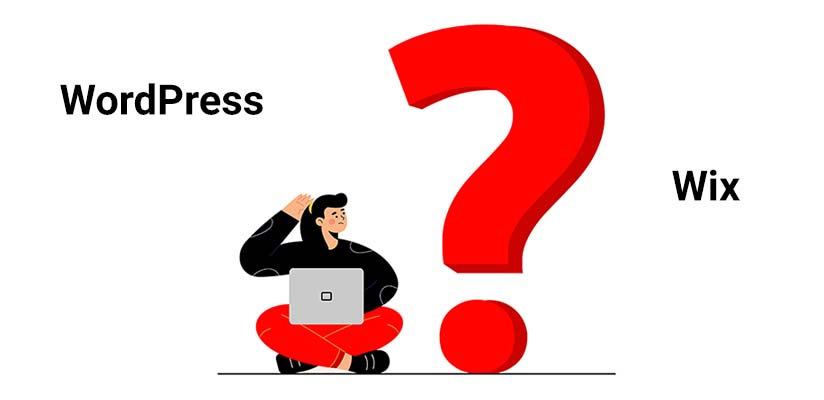 The main difference between two platforms is that WordPress is an open-source software, which you are in charge of installing and maintaining. You have to set it up on your own server and make sure to constantly update and resolve any potential problem.
Wix, however, is a type of "managed" service. Which means you don't have to worry about it's upkeep or setup. You don't have to fix errors or resolve any issues that might arise. That is done automatically by Wix support.
The caveat is that Wix can be more limited in the way it gives you access, You won't have access to the source code of your website, therefore the code cannot be modified to your exact specifications. So you will need to work with whatever tools Wix offers you for customization. WordPress is not like that. You will have access to anything and everything about your site, down the most minor details both on the front-end and back-end.
Another difference between these two platforms is ease of use. Wix can be considered to be much easier to set up and use, because there is a step-by-step guide from Wix and because you don't have to maintain the back-end, it's a lot more straightforward than WordPress.
When it comes to pricing however, Wix is much more expensive. With WordPress, you could potentially design the site for free since it's open source. Your only cost will be for WordPress hosting services, but Wix can be much more expensive, even hundreds of dollars per month for more complex websites.
Wix Pros and Cons
Pros
Managed services. You don't need to bother with technical aspects
Very easy to use and set up. You can start working within minutes
24/7, 365 days support. Any problems you might have will be fixed
There is wide range of designs for all kinds of websites
Cons
You don't really own the site since you don't have access to source code
After the design is finished, you cannot change your design or template
Costs are much higher and can be significant over time
The blogging templates are usually not great
WordPress Pros and Cons
Pros
It's open-source. You will always own the code for your site
There are, literally, thousands and thousands of different themes, much more compared to Wix
Huge community with great support forums
High level of flexibility and customization
Cons
You need to be more technical for setting up WordPress and maintaining it
There is no 24-hour phone support, Sometimes you have to fix issues yourself
There is a learning curve for first time users
You will have to deal with hosting and domain services yourself
Which One Is More SEO-friendly? WordPress or Wix?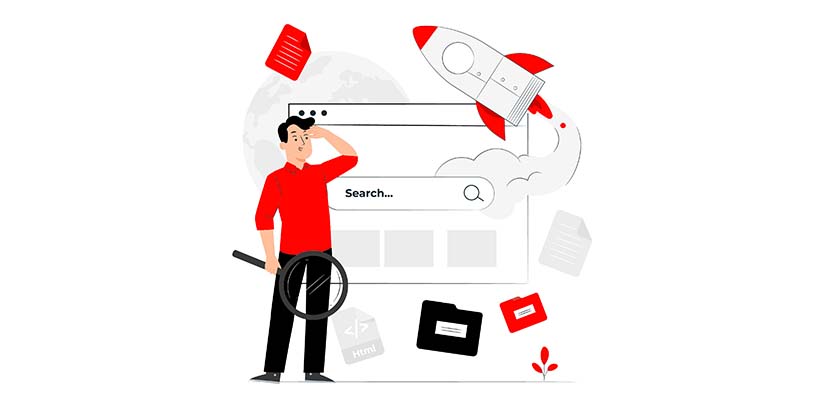 Generally, WordPress is considered more SEO friendly because the idea was taken into account since its initial conception .Also, there are a number of dedicated SEO plugins for WordPress that make the process much easier. It's usually recommended to use All-in-One SEO plugins for better results.
Wix also has some built-in functionalities that help with SEO but it's not as diverse as WordPress and obviously there is less control on those tools. They're designed to work in the background without the need of any tuning by the end user. This can be a good thing or a bad thing, depending on your perspective.
Final Verdict
We hope this breakdown of WordPress vs Wix helped you get a better understanding of both of these platforms. Ultimately, decisiting on what is the best website platform depends on you and your needs for a website.
If you decide to go with Wix, you can be assured that it's a great choice and it's used by millions of people around the world.
The same is true for WordPress as well. If you are in need of WordPress website development, we're here for you and we will be glad to lend our expertise.