Complete WooCommerce Tutorial to Set Up an E-commerce Store

Having your own business is no more a dream, this can convert to reality by considering some details which we mention in this WooCommerce tutorial. We help you to launch your online store with just 7 steps to install WooCommerce plugin and 4 steps to manage products in it.
Wanna launch an eCommerce website in seconds? Well, first of all you should know how to install WooCommerce plugin.
Today, building an eCommerce website is one of the essentials for a successful business to sell products in scale. Especially if you have an existing businesses and having a plan to expand it to the Internet.
But don't forget, if you are living in the US, you may also require a business license, whether you sell online or want to open a physical storefront. It is the way the government can track enterprises operating in the area and also keep track of tax revenue.
In this WooCommerce tutorial, we will study about this plugin which is a great tool to create our online store.
What is Woocommerce and how it has made our life easier?
Woocommerce is an extendable and open source eCommerce WordPress plugin which enables you to sell anything online.
By the word "open-source", we mean the Woocommerce is a free online shopping solution, and by the phrase "online shopping solution", we mean Woocommerce presents solution all the way through to advanced features and scalability. You can sell any kind of products and services with the help of Woocommerce plugin such as digital and physical products, subscriptions, appointments, etc, from a small toothpick to a huge airplane.
Let's check some main points in this WooCommerce tutorial.
What are the Main WooCommerce Features?
Pages for product, card and checkout: You can let your customers pay the way they are more comfortable with. You can offer check, cash on delivery, credit card via PayPal or even integrate your desired gateway with your shop.
Various shipping options: With WooCommerce can calculate shipping costs and tax rules automatically for your customers. There are different built-in shipping methods you can choose between, such as free shipping, flat rates, local pickup and more out of the box.
You may Also define shipping rules based on weight and quantity, or offer FedEx, or UPS.
Automated tax calculations: You can set the Tax status to either Taxable or None. There is a drop-down field to select your intended country from, and even extensions for order fulfillment. If you are worried about tracking your products stock, inventory tracking is built right in. WooCommerce will let you know when it is time to restock. You can also use the WooCommerce mobile app with a glance. You can stay on top of your business' day to day happenings.
Scalability: No matter the size of your shop or budget. Woocommerce can handle what you're selling or how much you're selling; the possibilities are infinite and endless.
Customizable and Extendable: Adding local and global eCommerce web services made easy. Whether you want a customized and local gateway or unique shipping rates calculator connected to partner up with a special company, you can have it all in just a Woocommerce plugin. You may edit functions, leverage hooks, manipulate REST API and webhooks, and modify any part of the core plugin code.
There are also much more to mention. WooCommerce provides you with clean and user-friendly UI, geo-location support, easy-to-manage products, detailed analysis of products and orders, advanced reporting system, search engine optimization, CRM and stores management, discount coupons and codes, and dozens of plugins to extend its capabilities.
By using Woocommerce, it is not hard anymore to start an eCommerce business.
In the next 3 minutes, we show you how easy it is to start your own online store using Woocommerce. Here's the steps to launching an eCommerce business today:
7 Steps to Install WooCommerce Plugin Using the WordPress Admin Panel
1.Install WordPress
It is obvious that to install a WordPress plugin, you need to have WordPress installed beforehand. So if you have done it already, you might skip this step!
There are several ways to install a fresh WordPress, but if you ask my way of doing so, I recommend the WordPress website tutorial on how to install the newest version of WordPress.
2. Install Woocommerce Plugin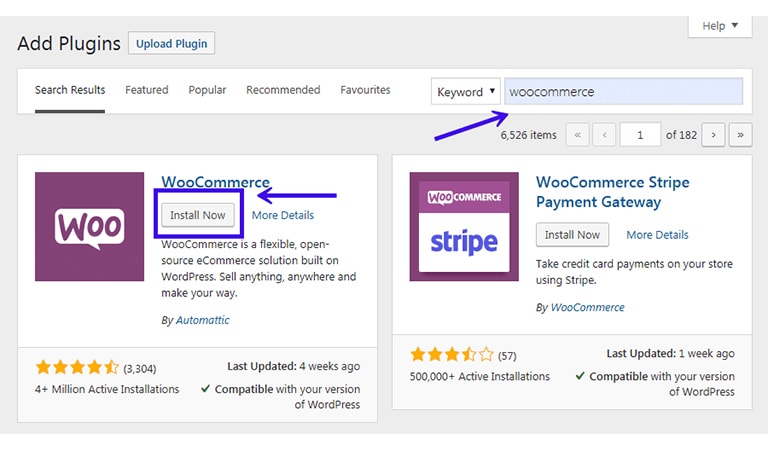 The next step is to install the WooCommerce plugin on your WordPress website. Two methods are recommended to install this plugin. You can download it from WordPress official website and upload it to your WordPress platform. Another method is to search the plugin within the plugin section of your WordPress dashboard.
If you choose the second method, log in to your WordPress dashboard and go through "Plugins > Add New" and find "WooCommerce" plugin by searching it within the search bar. Click on "Install Now" and wait for it to be downloaded. It would be accessible after you click "Activate".
3. Access the Setup Wizard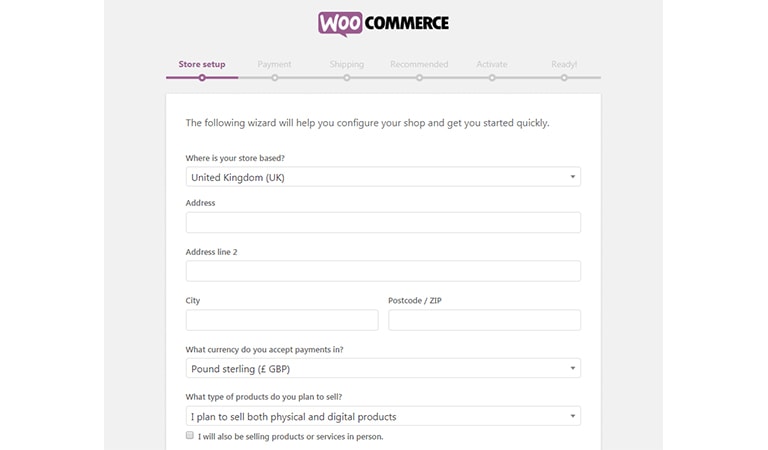 Since you have activated the WooCommerce plugin, a setup form with 6 steps will appear which you'd better fill out each step completely but you're not obliged to.
At the beginning, you will face to "Store setup". In this field, it asks you to submit your store location, your accepted currency, and types of products you decide to sell in your online store.
4. Choose Your Payment Method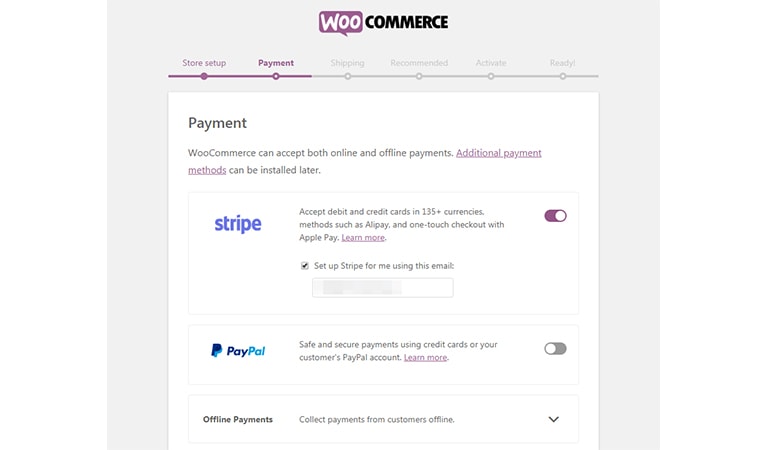 Both online and offline payments are available on WooCommerce panel and Other payment methods can be added to this plugin by some extensions. You can choose each of these methods or both of them.
5. Setup Your Shipping Zones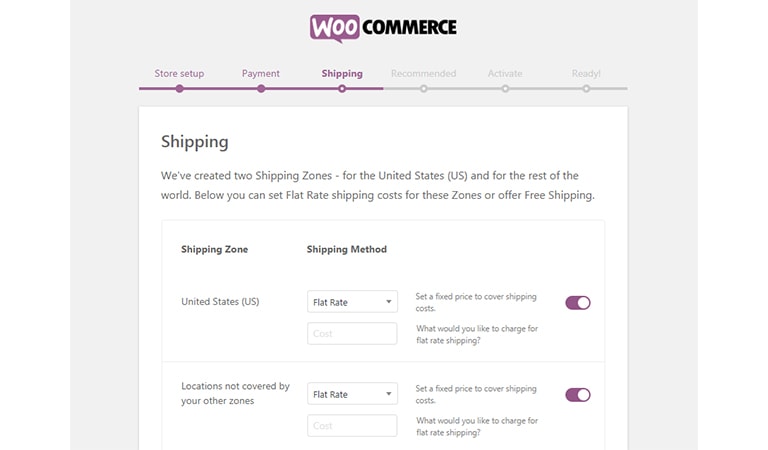 There are two recommended methods of shipping. You can divide your shipping services for two different zones. For example, set a rate for your current zone and choose a higher rate for other places instead of yours.
The other method allows you to offer free shipping to all around the world.
6. Choose Optional Features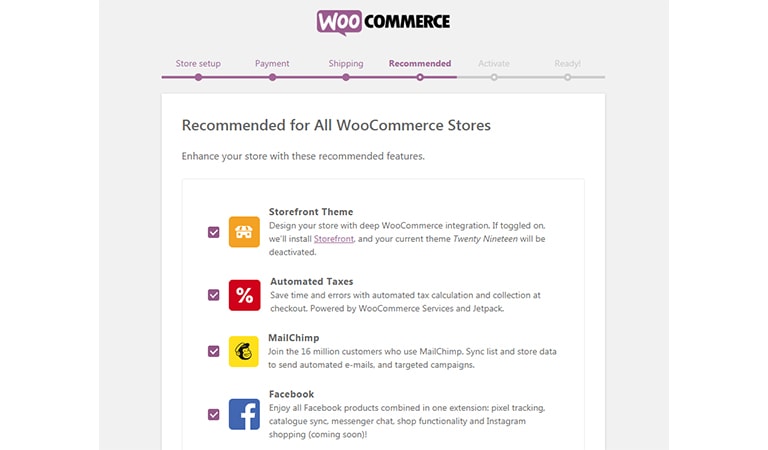 In this step, there are many add-ons that you can choose any of them toward your needs. You don't have to choose any of them, but they are the most popular options which can help you to enhance your store.
7. Your Store Is Ready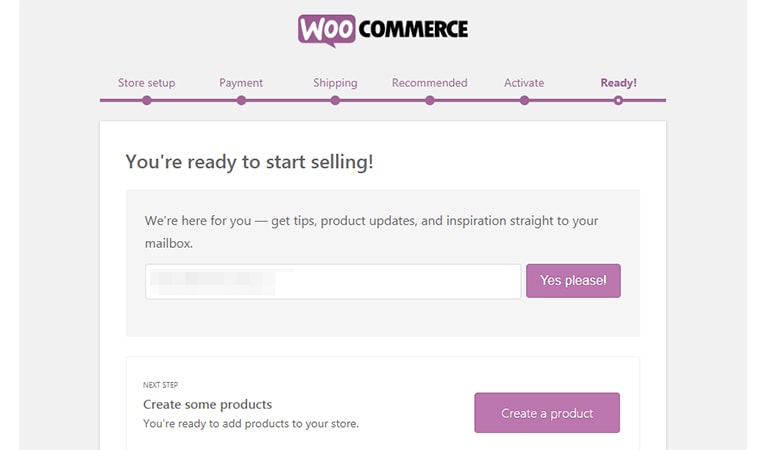 Now your store is ready to support your online business.
All of these settings can be revised if necessary.
Now you know how to build an eCommerce store, and may also your new eCommerce site has been finally launched; if so, congratulations.
We've also put together a guide on how to sell your first product online to make sure you won't delay in adding products on the website. Stop struggling to get your online shop started, because the leads and your huge potential audience are waiting for your products.
So now let's start managing your online store with the following Woocommerce tutorial.
How to add and manage a new product in WooCommerce
WooCommerce has a great visual panel that adding and managing your products will be a piece of cake. In just 4 steps you can create your own products gallery:
1.Add New Product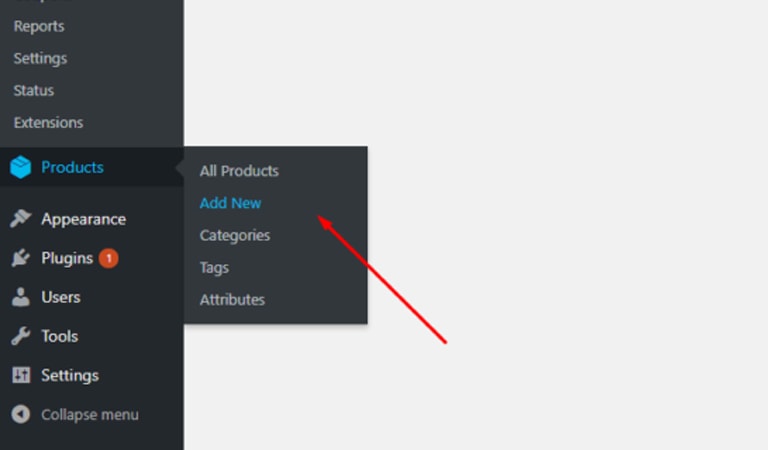 You can add a new product to your WooCommerce store by going through "Products > Add New". This process is so easy as creating a new blog post.
In this step, you need to submit the product name and description. In the first box, a title is needed where you write the product name.
Next box is provided to write attractive description for the product which should completely introduce the product and its features.
And the next box is the last part that you can write a short sentence which convinces the customers to buy your product.
2. Setting up the product Category and Image
Each product should be assigned to a specific category. To create a category, go to "Products > Category" and write a name, unique URL, short description and a thumbnail image, then click "Add New Category". Your category is ready to be used now.
Note that you can have a gallery for each product by adding multiple images for each of them. Just try to upload product images with high quality.
3. Choose the Best Product Type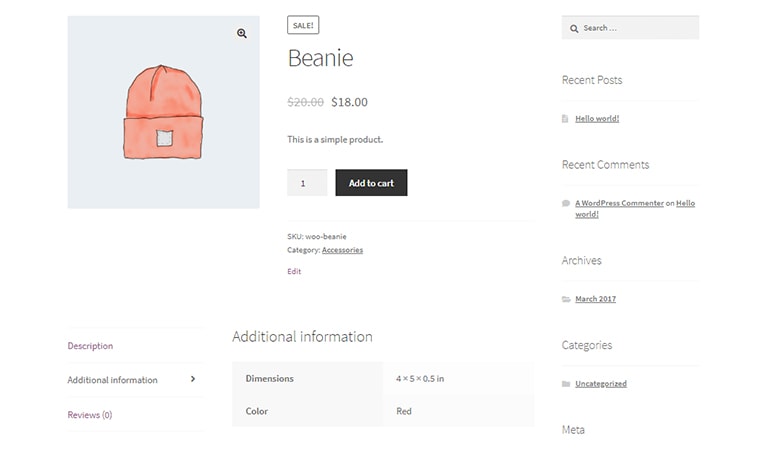 You can divide your products into four types in the WooCommerce platform.
Simple product
Choose this type for the products which you own them and you are the seller. In this field you can add a price for this product and begin to sell it.
Grouped Product
This type has been designed for a group of simple products which you decide to have an online sale for them.
External/affiliate product
Choose external or affiliate product type For the products which you are not the seller. If some other stores ask you to sell their products on your website, you can provide an affiliate link which leads the users to the actual seller.
Variable Product
If you decide to sell various types of a single product, you can choose Variable Product type for them. For example, selling different color of a bag or different size of shoes would be easy by choosing this type.
4. Assign product price and shipping method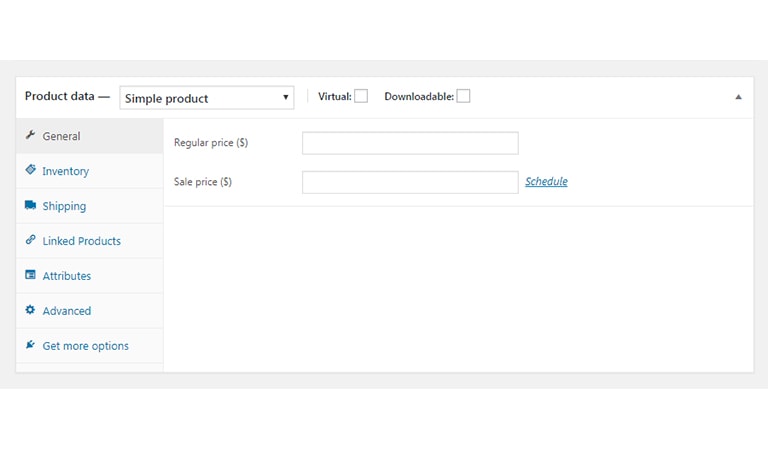 Choosing a fair price is the most important step in selling products. If you set high prices to each product, no sells would happen in your online store. People prefer to buy products which go on sale with some discounts. WooCommerce will help you to have these both positions on your website. You can choose a fixed price or a sell-off for a product.
As we mentioned before, you can choose the method of shipping and the areas which you can support and send the products. Also, prices dedicated to each method can be variable.
Now, you're all set to manage your WooCommerce online store. This is where your store's journey begins. So it's better to dig deeper through your WooCommerce settings and get to selling. Your next concern would be increasing website traffic and conversion rate.
Note that there are several key factors to generate more sales and grow your online store quickly. The most important one is your WordPress website design. To have a successful online presence and comprehensive website design you should pay attention to its usability, speed, content, simplicity, responsiveness, accessibility, color scheme, user flow, etc.
Poor web design can ruin the experience for your customers and results in customer escapes. Besides the WordPress web design, there are also other important factors to consider such as SEO, security, support, UX design, marketing plan, and … .
With the help of the great points written in this WooCommerce tutorial, we are now able to create our own store and enhance our performance in the marketplace.