What Is WordPress? Benefits of Using WordPress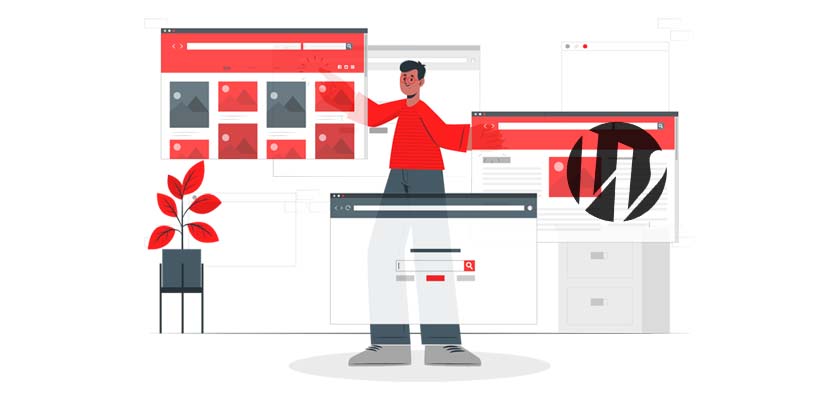 One of the most common questions we are often asked is why should I consider using WordPress? Isn't my existing site good enough? What are the benefits of a WordPress website? What's the reason I should change to WordPress from an alternative platform? If you're thinking of these issues you're in the right spot. In this article, we'll talk about WordPress's advantages and disadvantages. By the end of this article, you should have the answer to what is WordPress question.
WordPress is among the easiest and most reliable ways to promote your company's information on the internet.
There are simpler platforms, however, they're not as robust as WordPress. There are also a few platforms that offer similar functionality however, they're quite difficult to learn for beginners.
What Is WordPress?
WordPress is a robust and adaptable platform that permits users to create a website for themselves, and for the average business owner, a website is an initial step to create an internet presence.
WordPress is considered to be a CMS, Content Management System. A CMS allows you to write or edit, arrange, and publish your web-based content.
What Is the History of WordPress?
In 2001, B2-Cafelog was launched by French programmers Michel Valdrighi as a blogging platform that was built using PHP (Hypertext Preprocessor) and MySQL (an open-source relational database management system). Then, two years later Mike Little and Matt Mullenweg assumed the development and eventually being the co-founders of WordPress. WordPress platform.
WordPress 0.7 was launched on May 23, 2003. Later, they followed it with more up-to-date versions with themes systems with persistent caching as well as more efficient widgets. In 2016, WordPress 4.5 (Coleman) had inline hyperlinks, formatting shortcuts that were new and responsive previews in the Customizer features.
WordPress has been growing ever since the first time it was released and it's not without reason.
Who Is Using WordPress?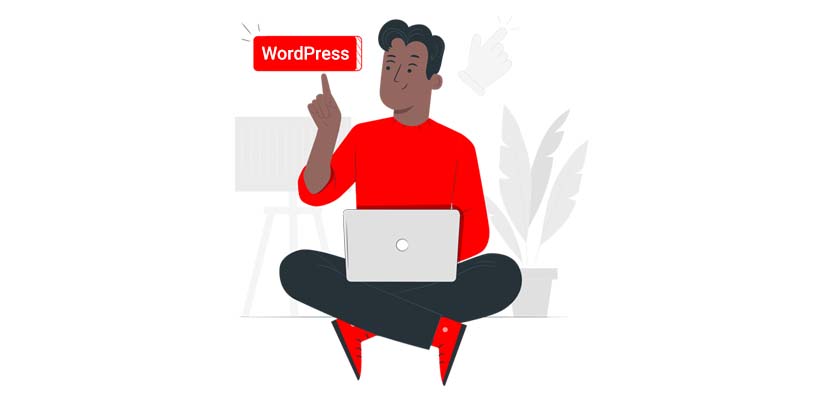 Presently, WordPress is used by 40% of all websites on the internet.
Anyone who is a marketer or content developer who's been around long enough recognizes that there is a number of choices for blogging and website design. There are many websites options including free and paid and it can be difficult to select the most suitable one for your needs.
The past 15 years or so have proved to be a period of growth positive for the web design and blogging industries.
400 million users view 24 billion pages that are hosted by WP every month.

70 million posts are made each month along with 47 million additional comments posted each month.

WordPress blogs can be written in more than 120 languages including Spanish and Dutch

   

WordPress users include CNN, TED, UPS, and CBS Radio
As time has passed, the interest in WordPress has increased more than Blogger, SharePoint, and Drupal as per Google Trends. In addition to blog posts, WordPress is also great for creating social networking that is fully functional, including an intranet and business card templates online.
With a range of plugins, tools, and options for customization; WordPress is arguably the best platform for web design in the business.
With that being said, what are the benefits of a WordPress website?
1. WordPress Can be Easily Customized Using Themes and Plugins
The majority of users who use WordPress are not web designers or programmers. In fact, most people begin using WordPress with no prior understanding of how to design websites.
For people who don't have the technical skills, WordPress is the perfect option because you can find thousands of WordPress free website templates (themes) to select from. There's a suitable WordPress theme for almost every type of website (whether it's a blog, a business site, or an eCommerce store).
WordPress themes are simple to alter because many of them have an options panel that allows you to alter colors, upload logos or change the background, build stunning sliders and completely modify it according to your requirements without having to write any code.
It is also possible to add specific features to your WordPress website by making use of plugins. WordPress plugins function as applications for your site which you can use to add advanced features such as analytics as well as contact forms, a member area, and much more.
Like WordPress themes are available, so too, a myriad of plugins, both premium and free, that you can use. 
Apart from adding additional features in some cases, WordPress plugins let you make your website a completely new platform. 
2. WordPress is SEO friendly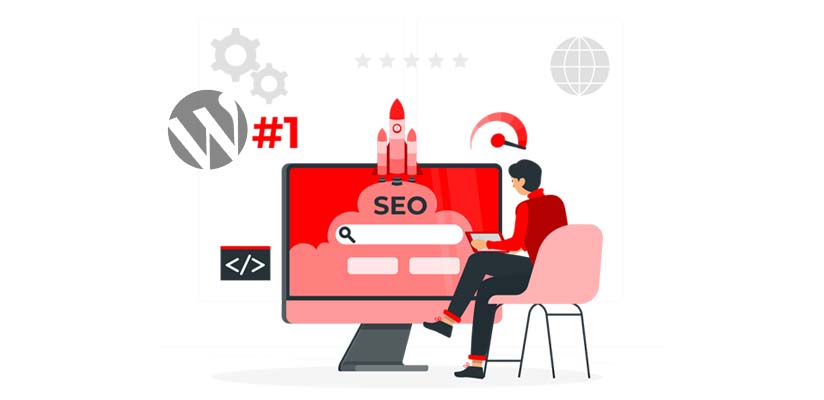 WordPress is coded using high-quality, standard compliance code that creates semantic markup. In non-technical terms, this means that Google as well as other engines adore WordPress.
This is the reason WordPress websites are ranked more highly than other sites in search engines.
It is designed so that WordPress can be very SEO compatible right out of the box. You can also utilize WordPress SEO plugins to enhance your site. 
3. Structure
One of the attributes that make WordPress SEO-ready can be its design. Websites with clean structures load faster and speedy loading websites are attractive to users.
4. WordPress Sitemap
Another WordPress benefit is sitemaps. WordPress allows the creation of XML sitemaps that inform Google's bots what your site's pages are located and which ones are worthy of crawling. It can help you save money on SEO for WordPress web design.
5. Simple management of content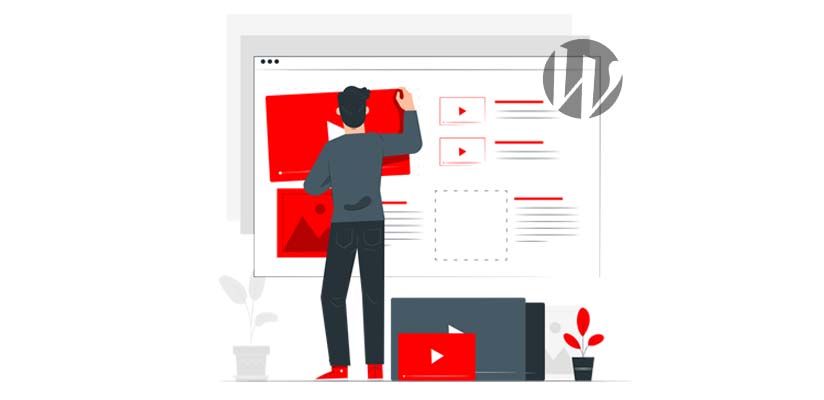 Managing content has never become simpler and you can take things further by assigning administrators, editors, or authors and restricting their freedom.
If you are able to edit the content of a Word document, then you are able to modify the contents on your WordPress website.
6. Community-based
The Community of WordPress is a fan of membership-based communities and community websites. It does not require special knowledge as do proprietary software or other tools internet site developers may employ.
7. Sharing Capabilities
Sharing is simpler than ever before thanks to the massive WordPress community. You can use widgets to share on social media, plugin APIs, and everything else you require to link your Facebook and Twitter accounts to your site and share your content across various platforms.
8. Open source software
Open-source is software that has its source code that is accessible for modification or improvement by anyone. Since it is an open-source program, WordPress is being improved each day by thousands of developers from all over the world.
This has enticed developers to create innovative features for the site. The developers have developed numerous new plugins that help make WordPress more user-friendly and efficient each day.
If you have a feature you require to add to your website There is probably an extension in the WordPress directory that will do it.
Developers also collaborate with graphic designers to develop attractive themes. A lot of themes are cost-free or are priced at a competitive price.
Thanks to the community of creative developers, WordPress websites can be just as unique as the companies that utilize them.
9. Responsive CMS
This CMS is the best option when you wish your website to adapt to the device that it is accessible from and offer your visitors a memorable experience, whether on tablets, smartphones, or desktop computers.
10. Security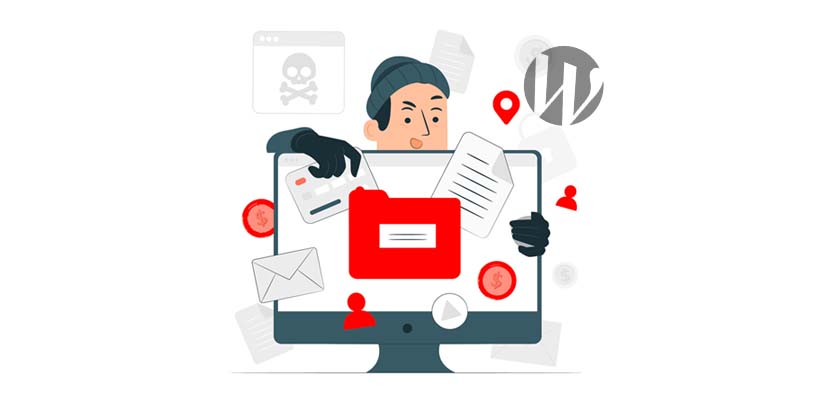 There is no software that is 100% safe from all risks of course. But, WordPress is known for being fairly safe. There's been a few security flaws that have been discovered for WordPress through the years in particular when compared to other management systems for websites.
WordPress is the most efficient method to create a brand new site for your business. It doesn't matter if you're a new company owner, seeking to build a fresh website to promote your business or maybe you have a site that needs upgrading and are looking for a new website platform these are only a few reasons reason why WordPress is the ideal choice for your company's website.
Not only will it reduce time and cost for the initial design of your website, however, but it will also help you manage and maintain your site in the coming years and permit you to grow as your business grows.
The disadvantages of WordPress the main disadvantages of WordPress are frequent updates
The creation of a website with WordPress isn't enough. To ensure that it is functioning properly you must install a variety of themes and plugins. More WordPress plugins you have the more likely you are likely to face compatibility issues.
Additionally, updating your website frequently can also slow down its performance, since plugins may not function properly. When you upgrade your site should be done, ensure that you have a backup of your website's data.
Conclusion
WordPress is the most effective way to create a brand-new website for your company
If you're a brand-new owner of a business, seeking to build a fresh website to promote your company or have a website that requires updating and you're searching for a new platform these are only a few advantages of the reason why WordPress is the most suitable solution for your company's website.
It will not only help you save time and money for the initial WordPress website design of your website It will also simplify the management of any website you want to develop in the near future and permit you to grow as your business grows.