What Is Windows VPS Hosting?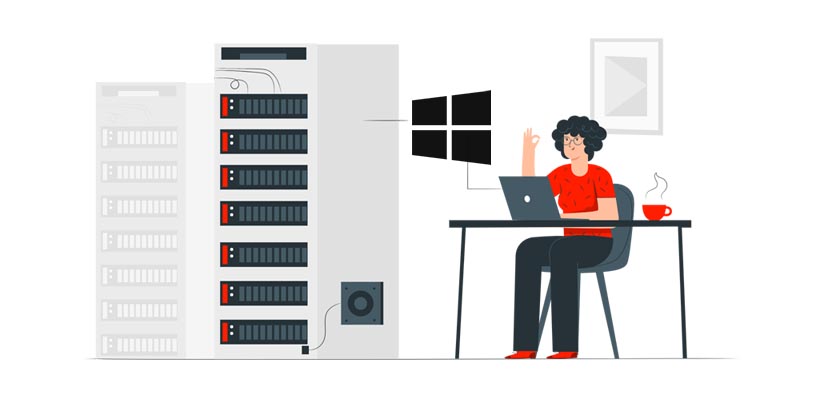 VPS is the abbreviation used to describe Virtual Private Server. This is an encrypted network that is only accessible to you and gives you a certain abstraction of your resources. It's like having a specific server to support your work, but virtual is like the physical server designed for your use. You can access and design it to meet your specific needs. While you are required to focus on carrying on your project efficiently, other aspects such as the backend, business server speed, stability, and uptime are all in place and taken care of, thanks to your best Windows VPS provider.
In this article, we would like to discuss what is Windows VPS and Windows VPS vs Linux VPS.
What Is Windows VPS Hosting?
If you select the VPS program for an online venture, you'll receive all of a Virtual Private Server's resources to yourself. It's simple to understand that the server (whether it's a virtual or a physical one) is essentially the equivalent of a computer. And as with any other type of computer is, it requires the operating system (OS) to run the software.
Generally speaking, the best Windows VPS providers offer a few types of VPS.
The first is managed VPS, which means that you choose an operating system, but your hosting provider is accountable to ensure it's up-to-date and correctly set up. Another type is a self-managed or managed VPS that is not managed. The choice is to pick the operating system and configure it according to your preferences. Meaning you are in charge of maintaining the server, and should it run into any issues, you have to fix it yourself.
When you're looking for web hosting, you may run into Windows VPS vs. Linux VPS all around the web. Linux is usually the most popular choice since the open-source OS is able enough to work with all kinds of software. Most importantly, it's completely free. This being said, Windows can be utilized for hosting websites, and it's a great alternative as well.
Windows VPS vs. Linux VPS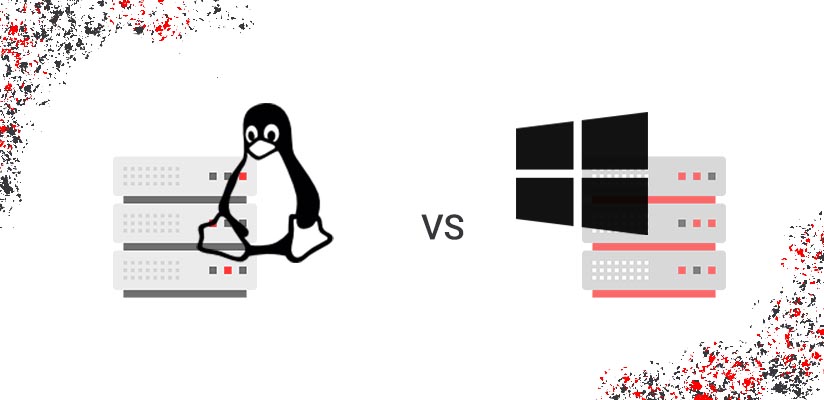 The process of launching a website is a major undertaking that requires meticulous planning. Selecting a hosting service and operating system is an important element of the process. However, if you want in the process of selecting the right option, you must determine some other aspects before you do that.
The cost must be the primary aspect to consider. The majority of Linux distributions that run on hosting servers are free and open source. You pay only for the hardware, and that's why Linux hosting packages are generally significantly less expensive in comparison to Windows ones.
However, before you consider the financial aspects, you must know what kind of hosting would best suit your needs. For instance, you intend to use MySQL as your database management system or the MSSQL databases management software or ASP.NET development framework, and the only option is a Windows server.
However, even though operating PHP, MySQL as well as web servers such as Apache or Nginx on Windows isn't an issue, it's far more challenging. Therefore, if you're looking to create a basic WordPress blog, you should definitely look at a Linux VPS.
If the technology isn't a problem, it is advisable to assess your own degree of technical proficiency. If you've used Windows on your desktop computer for many years, you might think you'll be able to wrap your mind about Windows Server.
The two options serve totally different goals. So, it is essential to be more knowledgeable about managing servers.
If you're a novice it is best to opt for a controlled VPS service and consult with your host about what kind of equipment and support you'll receive included in the package.
Learn more: Linux VPS vs Windows VPS
Benefits of Windows VPS Hosting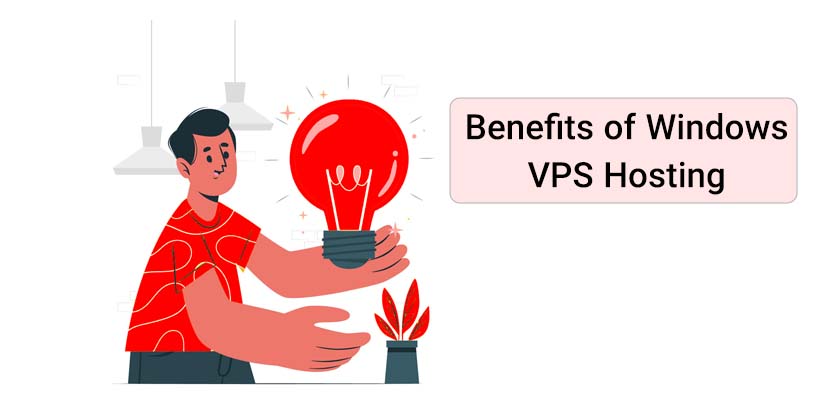 Let's look at the benefits of Windows VPS hosting and see if it's truly worth it.
Pocket-friendly Investment
If you are a business owner, you'll first consider options that won't make an enormous hole in your pocket. Thus, a budget Windows VPS plan will help to upgrade your hosting plan to accommodate the increasing number of visitors to your site. There are a variety of deals available to buy Windows VPS hosting.
Resources to be dedicated (No Sharing)
If you are using shared hosting, it is not possible to have your resources allocated and are not available for sharing. If there are a lot of users visiting the site, there could be a danger since a large number of resources may not be available, which could result in a decrease in revenue, and you'll have to handle it. However, with Windows VPS, you have dedicated resources that aren't shared with other applications that are on the same physical server. Your website is running smoothly with no interference from outside, and therefore your users enjoy an exceptional experience.
Denser Security
Because you are using the virtual private server to run the project that is dedicated to you only, it is secure from threats or data breaches for other projects that are located on this server. Your data is safe from any threat, provided you've taken the necessary steps to protect yourself from any security threat coming directly from any other source. Security threats are not permeable to other users of the server.
The site's mastermind
If you are using Windows VPS, you get greater control over your website. You will have access as an administrator to all settings within the system. You can easily make sure that your site runs seamlessly as expected and required by the client.
Speed Increased
If you compare it to other hosting services, Windows VPS hosting decreases downtime and allows users to use the site without delays. It is always a pleasant experience for a user because of the higher speeds of private servers.
User-Friendliness
The Windows platform is simple to operate, and the same is true for Windows-based servers. It is the best choice for business owners who have little understanding of the technical aspects since it has an interface that GUI, which makes it simple to operate and manage.
Conclusion
With the expansion of your business and the increasing volume of traffic, you might require web hosting. Because of the advantages and mainly the user experience, it is worth considering and buying Windows VPS hosting. It's the best option to maintain your site in the midst of growth, traffic, and expansion.
Windows VPS hosting is a cost-effective solution for your growing and busy business because it gives you great storage as well as bandwidth. Before you decide on which plans, it is important to research the different advantages and then map your needs to the business.
Buy Windows VPS Hosting