What Is Web Host Manager (WHM)?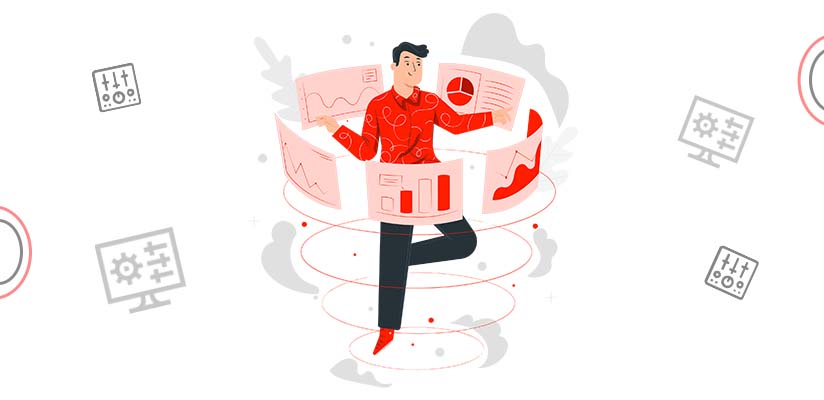 Web Host Manager, or WHM, is a robust application that gives administrators access to cPanel's back end. Most hosting providers offer WHM with reseller accounts. Dedicated Servers and VPS accounts have root web host manager (affectionately known as rWHM), which includes capabilities that need root access to the server. rWHM is not available to resellers. In this article, we would like to discuss WHM hosting, WHM vs cPanel and what is WHM.
What Is Web Host Manager?
Web Host Manager is the abbreviation. It's a control panel application that enables hosting resellers and web designers to securely and quickly manage numerous sites for various clients. It is accessible to clients who have purchased a reseller, a VPS, or a dedicated hosting package. WHM provides you with much greater control and flexibility whether managing a small number of very popular and resource-intensive websites or a huge number of websites. Apart from selling hosting services, WHM enables you to build and administer numerous cPanels. There are many compelling reasons to divide your business-related and popular websites using cPanels.
Several of the most frequent causes we encounter are as follows:
If one of your sites is hacked or attacked, the hacker's chances of gaining access to your other sites are significantly decreased, thus increasing your security.

No one can detect whether several cPanel accounts are associated with the same WHM account, which improves your anonymity.

If you have several websites that need credit card processing, utilizing web host manager will save you much time, frustration, and money. An SSL certificate is required in order to accept credit cards. To get an SSL certificate, you must first obtain a dedicated IP address, which is limited to one per cPanel. If you're operating several websites that need credit card processing, using a Reseller account to handle multiple cPanels is much simpler (and either less costly or equal in cost – the break-even point is two websites) than managing multiple accounts.

You have the capacity to track and modify your bandwidth and disk space use, which is critical for preventing a rapidly expanding or famous site from being suspended or shut down due to bandwidth overages. Due to the fact that you may modify your capacity and only increase when necessary, you can significantly decrease your expenses.

Managing a big number of domains on a single cPanel may be tedious, even more so if you do frequent file updates. While using this technology allows for an infinite number of domains on a shared cPanel account, this does not imply that managing so many domains on a single cPanel is always pleasant.

You'll need several credit card-accepting websites, each of which will need its own cPanel and dedicated IP address.
Difference Between WHM and cPanel
WHM (Web Host Manager) enables you to manage your dedicated server or a virtual private server (VPS) remotely. It enables the hosting provider to manage the account of a client.
Additionally, WHM is a control panel for resellers. It is included with all reseller hosting plans and is used to administer all reseller hosting accounts. However, resellers have limited reseller privileges in web host manager in comparison to VPS and Dedicated Servers (root user rights), which means that some tasks are unavailable to them.
WHM enables you to establish individual accounts, custom hosting packages, add domains to the server, control the features of hosting packages and accounts, and change passwords/contact email addresses for cPanel accounts.
change cPanel account resource limits

modify DNS zone records for each domain/subdomain

configure private nameservers on the server

get access to resold accounts without providing login credentials
cPanel is a web-based control panel that allows you to manage individual hosting accounts on a single server. End users/clients can use Softaculous to install a CMS, upload and manage files for their websites, add/remove addon domains and subdomains, create email accounts and monitor mail account and SPAM protection, edit DNS records for their domains, check website statistics, manage databases and backups, and more. Bear in mind that when a reseller or root user logs in to cPanel through web host manager, you may control nearly all of the end user's cPanel settings. However, some menus (for example, GoogleApps) are only accessible when signed in as a unique cPanel user. According to their rights, the following structure applies to WHM/cPanel users:
Read More: cPanel Managed VPS vs Cloud Server Hosting
1. Server Administration
The 'root' user is the top-tier and most-privileged user. This is the server administrator's account, and he or she has complete control over the server. The server administrator has complete control over all web host manager operations and may change both global server settings and user-specific settings. A root user has full access to the WHM interface, including the reseller WHM and the end cPanel user. Each server has a single root account.
2. Buy Reseller Hosting (WHM)
The reseller user is the server administrator's direct subordinate.
In comparison to the root user, the reseller user has fewer capabilities. The server administrator restricts them to the features that impact the reseller's clients' accounts, but not to the whole server.
Resellers are granted access to the Reseller Panel (WHM), which allows them to manage all resold accounts. Additionally, the reseller gets access to all accounts ('resell') that have been established. The server administrator configures the reseller's rights. Each server may have a number of resellers.
3. Main Reseller
cPanel is a user interface that you use to administer your primary domain's hosting account. When you sign up for a Reseller plan, you choose a primary domain name that is accessible via the primary cPanel account. The cPanel login information is identical to the WHM login information. If you need to change the WHM password, you must also reset the password for the primary cPanel account; otherwise, the two passwords will not sync.
4. Account cPanel (buy reseller hosting)
The Reseller Panel owns the accounts it has sold (WHM). Reseller Panel enables the creation, management, and maintenance of resold accounts (WHM).
Conclusion
WHM is a robust web hosting management application that enables you to manage many websites simultaneously. Additionally, WHM enables reseller web hosting.
There are many web host manager (WHM) features available for this purpose, allowing you to maintain complete control over the administration of multiple sites. Hopefully, this article has helped you get a better knowledge of WHM and how to utilize it to administer websites.