cPanel Managed VPS vs Cloud Server Hosting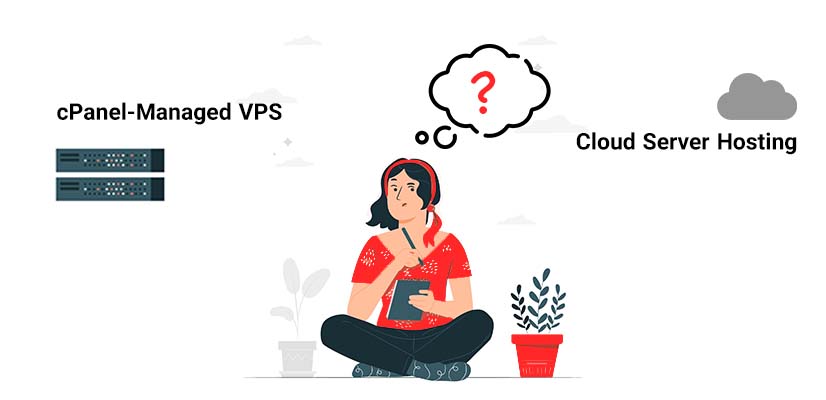 In this article, we would like to discuss cloud hosting vs cPanel hosting, which is the two most powerful and efficient web hosting options you can find on the internet and hosting providers. However, not everyone needs a cPanel VPS server; there are other options that you settle down for, but in the long run, having a cPanel VPS hosting can benefit your website and business.
But before you can decide whether you need a cloud server or a cPanel VPS, you have to understand better what each of them is and what exactly they do. This article would like to talk about the cPanel VPS server and cPanel VPS vs cloud server. This article is designed for those who have no knowledge of cPanel and/or cloud hosting.
What is Cloud Server Hosting?
So before we can talk about cPanel VPS vs cloud server, it's best to talk about cloud server hosting. Cloud hosting is a network infrastructure that divides a single physical server into a few virtualized servers. These virtualized servers are often known as VMs or Virtual Machines.
Each of the created/virtualized servers will receive partitioned storage, RAM, and CPU. Should you require more resources, you can always increase them by paying a respectable amount to the hosting provider you have purchased the cloud server. A cloud server has a few different types.
Once again, before we talk about cPanel VPS vs. Cloud Server, let's talk about different types of cloud hosting currently offered by hosting providers.
Public Cloud
Public Cloud is typically a cloud server that is configured via the control panel. As you may already know, cloud servers can be created within a few seconds and can be scaled however you wish and deleted whenever you desire. With cloud servers, you are going to pay for what you are using. A public cloud server can install web-based applications within minutes, and it is mostly used and configured for website hosting, WordPress hosting, eCommerce, email servers, cloud database, file sharing and storage, testing and development of web applications, remote desktop, etc.
Private Cloud
Private virtualization or private cloud, in other words, works similar to the public cloud, but it is considered to be a dedicated server as you are the only one who can access and use the resources. Besides, it has dedicated security software to take care of any security measures you require. A private cloud is perfect for a group of people worried about their data, and having an amazing uptime is crucial to them.
Hybrid Cloud
As you can probably tell by the name, a hybrid cloud is a combination of both private and public. It gives you the best of the two worlds. You can create a private cloud environment for your sensitive data with an extra layer of security and create a public environment for your web-based applications.
Managed Cloud
Managed cloud is usually being taken care of by the hosting provider's team of cloud experts. They will take care of everything, from configuring the server however you wish to maintain it, and ensure that everything within the server runs as smoothly as possible. A managed cloud is best for those users who require high-end configurations but don't have either the knowledge or the time to do so.
Read More: What is cloud hosting? Benefits of cloud hosting
cPanel VPS Hosting
The term cPanel VPS hosting is all over the internet, and you may have probably seen it before and wondered what exactly does it mean. Well, cPanel is a control panel dashboard that allows you to control your web server. Whether you want to install a web-based application or create emails, you can do so by login into the cPanel dashboard assigned to your web server.
But How Does a cPanel VPS Work?
Some websites run applications that rely on having too many resources, such as memory and storage. Often, these demands can cause a lot of problems to the overall performance of the server. The more resources you use, the slower your website and application get.
cPanel VPS is considered to be a resources manager. It can optimize your applications how you won't notice slow performance. This becomes very important when you are running a website, and the slower the server gets, the more traffic you will lose; and by having cPanel installed, you can reduce the chance of having a slow server and losing traffic.
Benefits of cPanel VPS
So, now that you are familiar with what cPanel does, let's talk about the benefits it brings to the table.
New Domains, Subdomains, Email Accounts, and Software
cPanel gives you root access to your server, and with the user-friendly interface that it has, you can control the server. Thus, there is no need to get help from the hosting provider as everything is straightforward. With cPanel, you can add new domain names, subdomains, create various email accounts and install software on the server without asking for assistance. This simplicity made cPanel the most popular server control panel available on the market.
Increases Security
With cPanel, you can create and add SSL (Secure Sockets Layer) certificate to your website and software to keep them secure at all times. Having SSL on your website is very important to search engines such as Google as it is considered a factor in ranking websites. Also, security breaches are common in websites and applications that don't have added SSL certificate.
Manage Files and Generating Backups
Through the cPanel dashboard, you can generate backups of your databases and websites on the server. This is an important step, and it is highly recommended that you generate a backup of your entire website and its databases weekly. Moreover, with cPanel, you have full access to your files and folders. You can easily download or upload files to the server.
cPanel VPS vs Cloud Server Hosting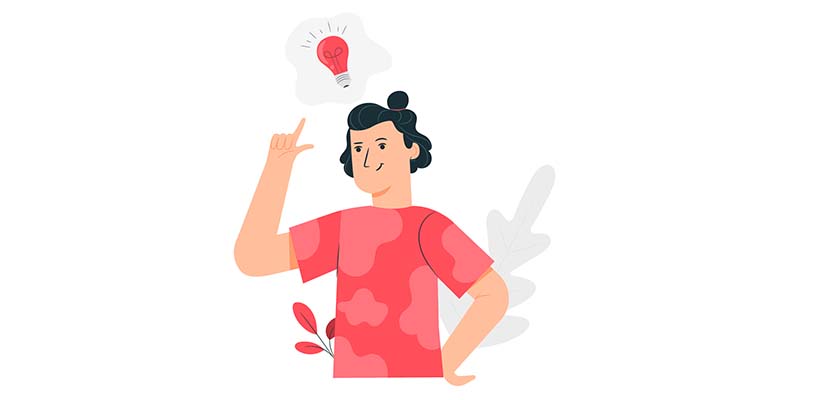 Now that you are familiar with both cPanel and cloud servers, it's time to discuss which one suits you the best. As mentioned, cPanel is a control panel with a friendly interface that enables you to install web applications, add domains, launch websites, create email accounts, etc., with only a few clicks. A cloud server has an operating system much like a modern-day home or office computer, and you have to configure every detail for any use you have in mind.
For example, if you would like to launch a website using a cloud server, you have to configure it yourself or have a team of experts do it for you, but with cPanel, every single configuration can be done via a few clicks, and there is no need to have any knowledge as everything is straight forward.
cPanel vs cloud hosting is perhaps the most argued topic amongst geeks. Some people prefer to control configuring everything themselves, while others prefer to have a control panel that does everything for them to focus on other aspects of their project. Which one do you prefer?
cPanel Managed VPS vs Cloud Server Hosting
Now that you are familiar with both cloud server hosting and its different types available to be purchased from different hosting providers on the internet and you know what a cPanel and managed VPS is, let's talk about which one is better in any way.
A cloud server hosting gives you full access to the entire server, and you can even use a remote desktop to connect to it and use it as a day-to-day computer based on the web. But if you don't have any server knowledge, it may be hard for you to manage and configure it, and often, most of the resources available in a cloud server remain unused.
On the other hand, a managed cPanel VPS is where a team of technical experts constantly monitors the activities that happen on the server. They can even monitor the incoming traffic, and if they see a suspicious IP address or user trying to inject malware into your database or gain access to any of your web applications, they will prevent it from happening.
Perhaps, having a dedicated team behind your server is the best option to go for. You may ask, isn't there a managed cloud server hosting?
Yes, there is. But often, having a managed team can be costly, and it is not meant for everyone, and one day you may want to let them go and take care of everything yourself, and as mentioned above, if you aren't technical with handling a cloud server, it may be difficult for you to configure the server and monitor incoming activities. But, a managed cPanel, as everything is being controlled and done with cPanel, even if you let go of the experts, you can still control everything through the cPanel dashboard as it is user-friendly and anyone can use it.
Conclusion
In this article, we talked about cPanel VPS vs cloud server and introduced what each of them means and what they bring to the table. Both cPanel and cloud server come with a managed plan that you can purchase. But, if one day you decide to let go of the technical staff, can you handle a cloud server on your own? Can you handle cPanel on your own without getting any assistance from anyone?
Let us know your answers down in the comment section.