What Is Managed VPS? Advantages of Managed VPS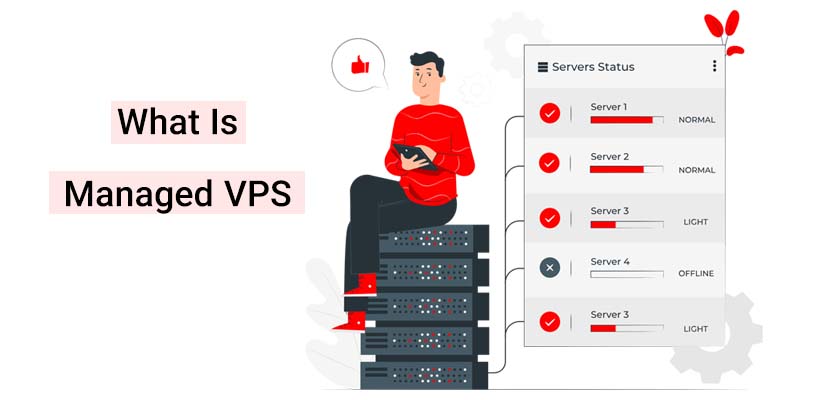 One of the biggest issues the new owner of a website needs to address is choosing the appropriate hosting service for their site. Shared Hosting could seem like a profitable option for a newly launched site, mostly because of its cost but the business website could outgrow the advantages from a shared server configuration very soon. This is the point at which VPS Hosting comes into the frame as an ideal replacement to the Shared Hosting service.
To begin, let's discuss what a VPS is. In a Virtual Private Server, there are multiple servers sharing however, they are separated from one another. To better understand this, take a look at an example that is an apartment. Imagine you own a four-floor apartment, and each floor is home to 3 flats. The inhabitants of the building share common things like water supply elevator, staircase, and water supply, however, they reside in their own separate lives, each with their own set of inhabitants, living arrangements, and usage of resources, and other things and without interference from the flat owners of other apartments. In this case, this is the primary VPS server. In contrast, the apartments will be the server space that each user gets their own.
We've now seen what is a VPS, let us now look into the nature of. There are two kinds of VPS Hosting that are available, managed VPS Hosting and Unmanaged Hosting. In this article, we would like to discuss the benefits of a managed VPS, what is managed VPS, and finally managed VPS vs unmanaged VPS.
Why Do You Need Web Hosting?
Web hosting providers generally rent their customers server space and system resources, so that you can develop and operate an online site. However, there's plenty more. A great host will give you:
Reliability:

Every minute of downtime is vital in the world of online and can turn off visitors as well as robots that search for information. A reliable host understands how to set up their infrastructure to allow clients to have a perfect uptime and speedy response right off the bat.

Security

: Any reputable hosting company will ensure that their server and data center infrastructure is up to security standards. A reputable host will take it one step further and offer additional services, such as for example an SSL certification, DDoS defense, mail filtering, or backup solution.

Business Focus

: Constructing the first website, especially first-time takes time and energy. The best hosts allow their customers as much time to concentrate on their business as much as they can without having to worry about the technicalities associated with maintenance of the server and updates.
That's only the beginning of the Iceberg. Your host could be a reliable adviser or a reliable provider, or even permit you to sell services under the name of your own.
In the past, many types of web hosting options have been developed, but one has grown very impressively managed VPS hosting.
This is the most effective web hosting service to host your site.
What Exactly Is VPS Hosting?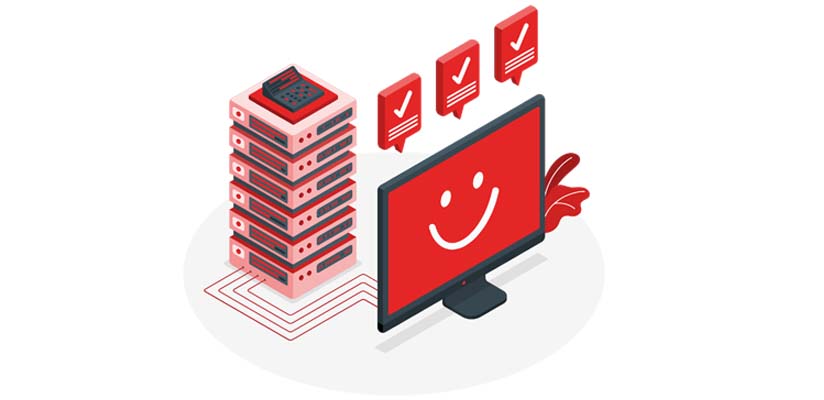 VPS hosting is the middle ground between dedicated and shared services, usually mixing the best aspects of both. The provider makes use of a method called virtualization, which splits the physical server into different virtual instances. Each instance has its own set of system resources (CPU, RAM, HDD, etc.) and is separated from other accounts that are using the same computer.
This is basically a dedicated host that is placed in a shared environment. Nowadays, you can get an incredibly-equipped VPS machine for an extra amount than normal shared hosting costs.
When you look at the service in its entirety it is easy to divide VPS solutions into two primary types – managed VPS hosting vs unmanaged VPS hosting.
What Is Managed VPS Hosting?
The name implies that managed VPS Hosting can be described as a service that means you do not have to worry about anything to do with the management of your server. One of the advantages of a managed VPS is the fact that the service provider takes care of maintaining your servers such as updating the server's core, installing software backup, security, and many more. As an owner of a business, you don't have to worry about the management of your server and you can focus your energy and focus on expanding your business.
Managed VPS Hosting is a choice that can be opted by any business owner regardless of whether you have technical knowledge or experience because it makes it easier to job.
Managed VPS vs Unmanaged VPS
If you're choosing for your very first VPS, you'll need to think about how much control and help you'll require. That's the major difference between unmanaged and managed VPS hosting.
unmanaged VPS provides you with an unconfigured machine that comes with OS configuration and setup. The most important thing is the flexibility to customize as the service provider lets you install and run any program you like on the server as long as you're able to make it happen on your own obviously. Services that are managed do not offer extra support, and any success or failure of the program is dependent entirely on your personal abilities. Most often, developers prefer this option over companies with more specific requirements.
Managed VPS hosting provides an additional level of involvement by the service provider. Your host is responsible for the maintenance of the hardware and software installation, as well as updates, and technical assistance. 
Advantages of Managed VPS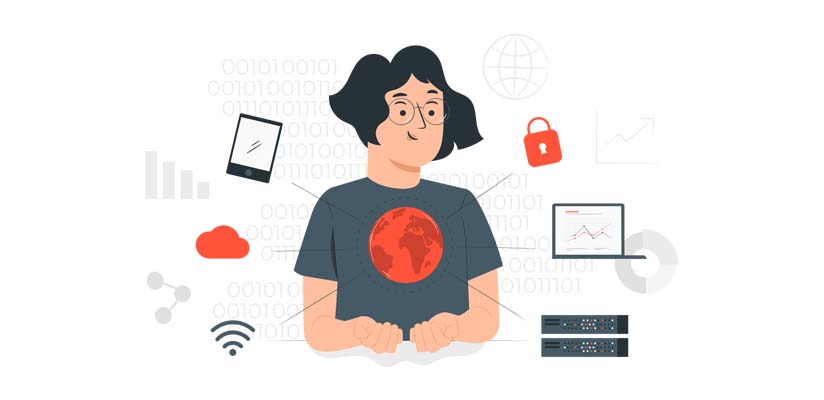 Many newbies opt for shared hosting since it appears to be the most convenient option for those who are new to the field. Although that could be true to a degree the advantages that managed VPS solutions offer can be seen for certain:
Full control
like a dedicated server, your VPS account is completely independent of the other servers of the physical machines. This allows the service provider to grant you more power regarding managing your server. Managed VPS users can modify their server environment to meet the exact requirements of their particular project specifications.
Scalable
Resources are typically the performance issues of your server that can be attributed to your account hitting the limit. If you are on a shared server, this means it's time to upgrade to a new service. The VPS host permits you to upgrade to the required amount of CPU, RAM, or space, without having to move your account to a different server. In most cases, this works both ways, allowing you to decrease the number of resources you require as many resources as you do currently.
Performance-optimized
Websites in a shared environment often suffer from a lack of resources, especially when a few clients start hogging the majority of RAM and processing power. In most cases, there are more than 100 clients sharing the same server and all trying to grab the part of the pie prior to it being gone. VPS hosting eliminates all of those issues, by allowing just some clients to use the same machine, and segregating the accounts using a specific number of servers, and operating RAM.
Increased security
Placing your site in an isolated space means that no security issues from another account could affect yours, which is among the most significant issues when hosting on shared servers. In addition, since you are a managed VPS user there is a guarantee from the service to guarantee the setup is in line with the most recent security standards. With cybercrime constantly at an increasing rate, you'll require every assistance you can receive.
Support from professionals
It is a factor you must never ignore particularly when using a managed VPS service. There are too many factors that depend on the professionalism and expertise of the support staff at your host to trust anyone. A reliable service should be available 24 hours a day through multiple channels and quick enough to assist with the resolution of any issue. A trustworthy managed VPS provider should be available to assist you 24 hours a day, via multiple channels, and fast enough to solve issues.
Cost-effective
Today VPS prices have gone down considerably, often reaching an average of $10-20 per month. In addition, a managed server will save you the cost of recruiting and training more IT personnel. This is a cost-effective solution that fits even the most limited budgets.
What Is Unmanaged VPS Hosting?
The name implies that, unlike Managed VPS Hosting, in unmanaged VPS Hosting, you as the business owner are responsible for all server-related responsibilities and maintenance, while the hosting service provider takes responsibility for hosting the server physically and their availability.
Managed VPS hosting is becoming more popular due to this reason.
Conclusion
From the speed boost and improved security to the personal approach to customer support, we provide a comprehensive solution that is suited to smaller companies and big enterprises with ease. Growing your CPU, RAM, as well as server area, is a major benefit, as it gives you the ability and control needed to manage increasing demands. It is no longer a problem to pay for overpriced services since the costs are usually dependent on the number of resources you use.