Website Builder vs. WordPress – Which Is better?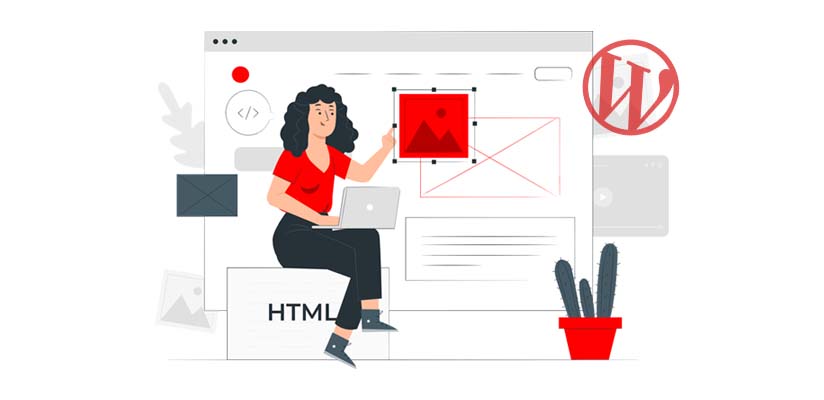 With website builder vs WordPress and sometimes both available it is no longer necessary to spend your time or money to create an attractive website to match your business.
What's the word regarding web builders in comparison to WordPress?
While both offer you tools to help you with WordPress website development, however, we'll show you a deeper analysis of how they compare against one another. So, you can pick the one that will work best for your needs. In this article, we would like to discuss website builder vs WordPress.
What Is a Website Builder?
Website builders are drag and drop editors that allow you to build your website without writing one word of code. In other words, coming up with a WordPress design has never been easier.
It doesn't require any computer skills to build your site. All you need is to drag and drop a few elements of your website until you have your WordPress website design ready.
The majority of website builders offer hosting and maintenance services for your website, and offer many pre-designed design templates which you can choose and personalize.
In essence, it is a one-stop DIY site-building solution.
What Is WordPress?
WordPress is a well-known CMS that is the basis for a significant portion of websites that are on the internet (when we talk about popular, we're referring to famous). It's an open-source software you can use to design and manage websites without the need to edit your source code. The functionality of websites in WordPress is a result of using plugins and you can modify individual posts and pages using Gutenberg editor. 
Is WordPress a Website Builder?
WordPress offers website-building capabilities with various customizable themes.
WordPress is a distinct class of website builder, with two variants:
WordPress.org  The self-hosted, open-source version of WordPress

WordPress.com The WordPress-hosted version.
WordPress.org is one of the more widely used variations of WordPress. Many small business owners and bloggers utilize it to create their websites.
WordPress has received a lot of support from many developers and web hosting companies and even third-party WordPress themes and plugins.
Website Builders vs. WordPress: The Key Differences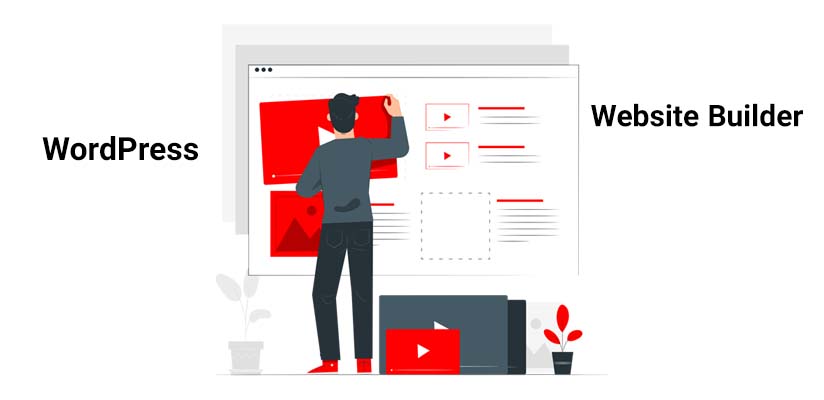 When comparing website builders with WordPress, you can see a variety of differences.
Although this may not be essential since you'll have a website in the long run. However, what you select could be a positive or negative impact on your company over the long haul.
To make it easier for you to understand the pros and cons of each and to help you choose the most appropriate option we will go over and discuss the pros and drawbacks of web builder and WordPress.
Ease of Use
With its drag-and-drop interface, a web-building tool offers a simpler way to build a site. It's a straightforward option for those who are new or who don't know how to manage technical processes.
For beginners, it can be overwhelming to make use of WordPress in comparison to. web builders initially due to its high learning curve. However, WordPress becomes easier to master after a few tutorials and practice.
You will require an understanding of programming from basic to advanced to utilize WordPress according to the type of site you're looking for. You can also seek assistance from a professional developer.
However, WordPress can still be easy to use. How?
Installing a drag-and-drop site builder program such as Elementor, a fantastic tool for stores that sell online. It makes the process of starting your site a breeze. If you decide that you'd like more help Developers can assist you as well.
Cost
Several site builders offer inexpensive options from the beginning. However, they could limit your website's speed, support, or some other essential features. Additionally, your website cost may start to rise as your company grows.
Since WordPress is completely free and you can choose the web hosting service you prefer. It is your choice to think about your business requirements before choosing the right web hosting package that offers greater price stability to host the website you have created with the WordPress website.
Website Control
There isn't complete control over your website using website builders, as they offer you limited access. In other words, for instance, you won't be able to access your website's database or code since you weren't able to create it.
But, self-hosted WordPress allows full accessibility to the website's source code and database. You can modify any WordPress website element until it appears as you like it to.
Content Rights
Web builders generally have the right to keep the rights for their content. Your content will reside on the website builder's servers, and you aren't able to access it. Website builders own the rights to their content not only from the time you create your website -it's there for the duration of time. This is a major disadvantage for people who use website builders.
However, you completely control the content you post through self-hosted WordPress.
Search Engine Optimization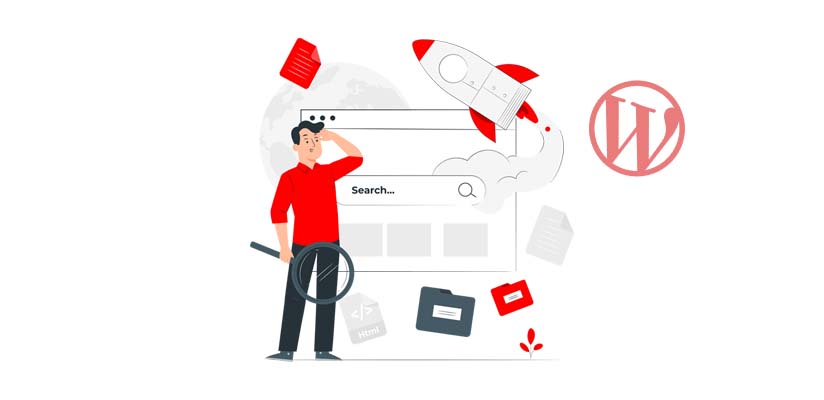 SEO or Search Engine Optimization (SEO) is one of the disadvantages of web builders when compared to WordPress. While a web builder allows you to build attractive websites for your company, its SEO tools are only useful for people who are just beginning.
The SEO capabilities of a website builder aren't as effective as SEO plugins that are WordPress-compatible. The code for most site builder-developed websites is not usually structured for enhanced SEO ranking.
WordPress offers you effective search engine optimization (ROA), Google Analytics integration, along with additional advanced features and SEO plugins, such as Yoast SEO. Your website will be more visible on search engines and bring more traffic to your website.
Overall Flexibility
While you can build beautiful websites using WordPress and website builder, WordPress gives you more flexibility and customizable options.
Website builders include a range of customizable templates. But, there's a limit in terms of customization for other areas. There's a possibility of making use of the add-ons available by the website builder.
However, WordPress offers advanced CSS and HTML code modification, plugin installation as well as a variety of integration options, and also functionality. In addition, there are thousands of WordPress themes available for free as well as premium.
Conclusion – Website Builders against WordPress: Which is most suitable for you?
Whether you choose to use website builders or WordPress will be based on the features you're looking to achieve. Each of these website construction solutions has its pros and cons however, they can be beneficial for various business owners.
If you're afraid of technical processes but you want your site to be online within a few hours, you need to find the most efficient web design software.
You could opt for the WordPress alternative if you would like to work slowly to develop a site with lots of options and features.