Most Popular WordPress Security Plugins 2021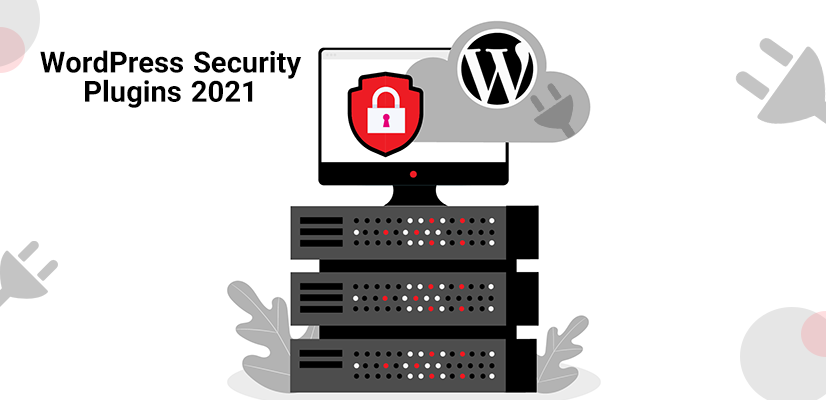 WordPress is one of the most popular CMS in the world that is currently powering over 36% of websites on the internet. Due to the nature of WordPress, you can install different types of plugins to add or remove functionality from it. There are plugins to optimize your website for search engines, make it mobile-friendly, and there are even WordPress security plugins that will protect your website against any attacks such as phishing, malware, DDoS, weak passwords, etc.
However, just because there are tons of WordPress security plugins, it doesn't mean that you have to install every single one of them. In fact, doing so will put your website at risk because it will reduce the performance of your website, and they may conflict with one another and cause serious problems for your website. In this article, we would like to discuss WordPress security plugins for 2021 that you can install and monitor various activities on your website. If any of the security plugins down below didn't work you should consider WordPress website development.
WordPress Security Plugins
Before we start talking about plugins to improve WordPress security, let's talk about what a WordPress security plugin does to your website and what it should be doing.
Getting Backups
The first task that any security plugins should do is to backup your entire website on a regular basis. Getting a backup is one of the first methods to improve WordPress security that is often forgotten. But why getting a backup is such an important task? Well, it is important because if a hacker gains access to your website, they can start by changing configurations to lock you out of the website. In this situation, having a recent backup is very crucial to restore all of the configurations and data back to what it was before getting hacked. A powerful WordPress security plugin should be able to create backups, give you the option to download them, and be able to schedule backups.
MFA
MFA stands for Multi-factor Authentication. Having a weak password for your database, website, or even host can cause a lot of issues. Hackers can easily use brute force or even guess your password and gain access to your entire website without you realizing it. Having a two-factor authentication prevents that from happening. Even if hackers guess your password, they won't be able to get into your website without having access to the two-factor authentication app or password.
Geologically Blocking
Having a multi-factor authentication is powerful, but it may not be enough in most cases. Thus, having a WordPress security plugin that can also block login attempts based on the IP address and geolocation can be helpful.
Changing WordPress Login Page
By default, the WordPress login page is /wp-admin or /wp-login, which can be easily detected by malware. Most WordPress security plugins tend to change the default login page and create either a customized URL or create one themselves to protect your WordPress login page from any brute force attacks.
Changing Permissions
There are some WordPress security plugins that can change the permissions of your root files without having to log in to cPanel or SSH. There are many benefits to this. For example, hackers won't be able to brute force their way into your cPanel and change the configurations of your files.
Protecting Against Spam
Perhaps getting spammed is the most annoying aspect of having a website. Comments, forums, and even contact forms are easy methods that hackers use to embed malicious code in your website. By default, WordPress comes with comment moderation options as well as an Akismet plugin that can somewhat prevent bots from commenting randomly on your website without having to validate their data. However, a good security plugin can add extra steps to prevent bots from spamming your website by adding either reCAPTCHA or hCaptcha to your website.
Choosing the Right Security Plugin
There are thousands upon thousands of WordPress plugins in the WordPress repository that are both free and premium. Which one is the right security plugin for you? There are a few factors that you should consider when looking for a WordPress security plugin.
The plugin should be updated and compatible with the latest version of WordPress. WordPress releases updates on a regular basis, and in these updates, there are security improvements that WordPress security plugins should be compatible with.
How many active installations does the plugin have? Another important factor when choosing a WordPress security plugin is to check its active installations. How activate is the plugin? What are its reputations in WordPress forums?
Is it premium or free? Are you looking for a free or premium security plugin to add to your website? WordPress plugins are available in both free and premium versions, and usually, premium plugins have an active team of developers constantly working on the plugin improvements. Most free plugins offer premium features such as malware cleanup, security audits, faster updates, etc.
WordPress Security Plugins 2021
So now that we are aware of what a security plugin should do and what you should be looking for, let's begin introducing the top WordPress security plugins in 2021.
WP Cerber
WP Cerber or formerly known as Cerber Security. The plugin is available in both free and premium versions, and it can take care of antispam, add reCAPTCHA, scan your website, etc.
Wordfence
Wordfence works the same way as the WP Cerber plugin. However, it is more user-friendly and has a better UX design. In the premium version of the plugin, you can configure the firewall settings as well as update your blacklist.
Jetpack – VaultPress
Jetpack is a WordPress plugin that is integrated with VaultPress. VaultPress is a paid security plugin that is mostly known for its backup purpose. It is really easy to use VaultPress, and it is even perfect for WordPress multisite. In addition, Jetpack can help with the creation of a fully optimized website with WordPress and preventing any brute force attacks.
Sucuri Security WordPress Plugin
Sucuri Security plugin scans for any malware on your website, and if there are any, it will notify you and tells you to get rid of it as soon as possible.
BBQ Firewall
BBQ Firewall can block any malicious requests coming to your website. For instance, it can block any SQL injections that are trying to gain access to your website and cPanel.
Conclusion
In this article, we talked about some of the best WordPress security plugins, what you should look out for when choosing a security plugin and what a WordPress security plugin should be doing once it is installed on your website. How can you improve WordPress security? Is installing a WordPress security plugin good enough? Or you should be considering a new WordPress website development?