41 Best WordPress plugins you need to install on your WordPress website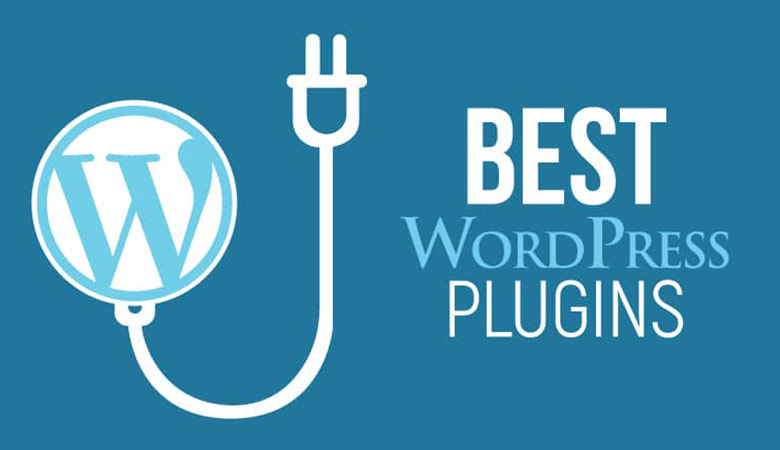 When you design your website based on the WordPress platform, you need some features to improve your website efficiency. These features can be added easily to your site just by installing the best WordPress plugins which are designed by WordPress experts.
One of the most important steps of your WordPress website design is to choose the best and efficient plugins which will help you to have a suitable appearance and performance on your WordPress website.
In this article, we provide you a complete list of 41 top WordPress Plugins which helps you find your favorite ones in order to enhance your online business. Let's get to know them.
41 Essential wordpress plugins
1. WPForms
This is one of the best plugin which enables you to create a contact form for your website. It has a user-friendly interface and will provide you all types of forms which you need on your website. You can easily create your form just by doing some drag and drops.
2. Yoast SEO
Yoast SEO is one of the free WordPress plugins, which plays an essential role in your WordPress website. It will help you to improve your on-page SEO by connecting your site to Google Search Console and optimize all your website features for search engines. Besides, it has some paid plans which provide extra features.
3. UpdraftPlus
Never forget to store backup files of your website content. UpdraftPlus is another free WordPress plugins and help you to automatically backup your files and store them in cloud workspaces like Google Drive, FTP, and so on.
4. W3 Total Cache
This powerful and popular plugin can increase the page speed of WordPress websites. It will optimize site performance by reducing download time. This plugin does all these tasks by caching the website contents and enhance server performance when the website faces high traffic.
5. Google XML Sitemaps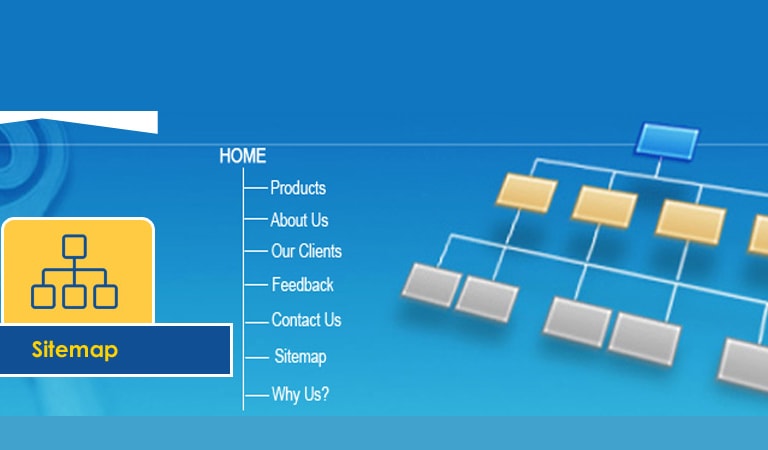 Your website XML sitemap will help search engines to understand your website contents and index each page better. A sitemap is so essential for a blog post to be recognized by the search engines. This is one of the best free plugins helping you get it done in the right way.
6. Contact Form 7
This free WordPress plugin has been designed to manage and customize various website contact forms. Any changes can be applied to your favorite form through setting options.
7. Aksimet Anti-Spam
An anti spam tool, Aksimet will support your website against spam and malicious content. It checks out comments on your blog posts or contents which are submitted into the contact form and diagnose the spam ones. This is another essential plugin which you should consider.
8. WooCommerce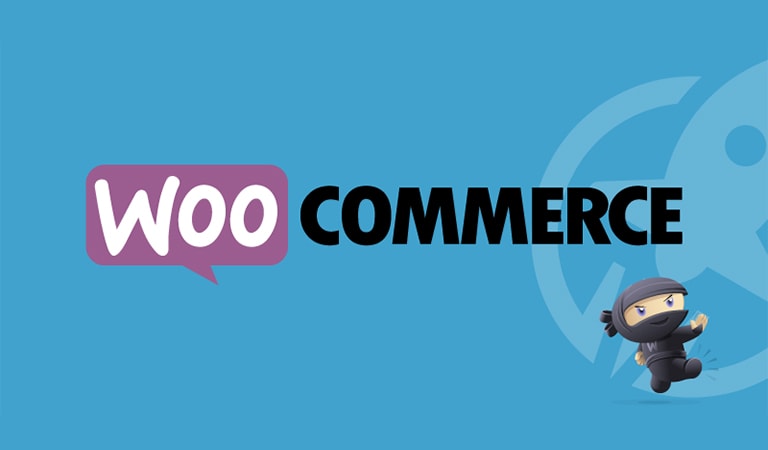 If you are thinking of creating your online store, WooCommerce plugin is so helpful. You can customize your store, which fits you and your customers' needs by this open-source and free WordPress plugin.
9. Classic Editor
If you don't feel confident working with WordPress new editor, you can download classic editor and experience WordPress previous settings to edit your posts based on old styles.
10. Jetpack
This plugin has been designed to enhance website security and performance. Also, it can help you to experience a proper management of the website. This plug-in is free, but you can have more Possibilities with its premium plans.
11. Wordfence Security
This is one of the top WordPress plugins which has been designed to protect your WordPress website. It will block any malicious activity with its powerful firewall.
12. Duplicator
Duplicator is the WordPress migration plug-in, which makes WordPress migration and backups so easy. You can clone, transfer and move the whole website from one location to another without changing your domain name.
13. Really simple SSL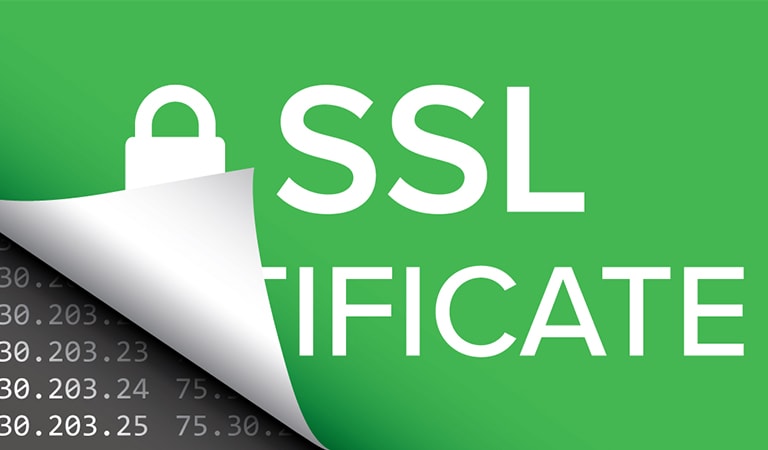 Installing SSL is one of the essential items that you should consider while creating your own website. This free plugin Adam automatically guide your site to run over HTTPS protocol.
14. Elementor Page Builder
Not anymore you need to dedicate so much time to design your website pages. Elementor Page Builder has excellent features which help you to create your own styles. You have access to many pre-designed templates, allowing you to choose your favorite website theme.
15. All in One SEO Pack
This is one of the other best free plugins which help you to improve your WordPress website SEO. It has a user-friendly interface and is easy to work for beginners. But if you want to have access to more features, you should upgrade to its pro version.
16. MonsterInsights
MonsterInsight is a popular WordPress plugin that will help you to upgrade your business by connecting your WordPress to Google Analytics dashboard. It is a free plugin, and many wonderful features are accessible in its premium version.
17. WPS Hide Login
This is a free WordPress plugin which hides your wp-admin directory and wp-login.php page and makes them inaccessible. WPS Hide Login is compatible with plugins which connect to your website login form such as Jetpack, BuddyPress and so on.
18. Custom Login Page Customizer
With the help of this plugin, you would be able to customize your website login pages. You can apply your favorite style on your login pages interface and atmosphere. Also, every error messages can be customized in the way you prefer.
19. MailChimp for WordPress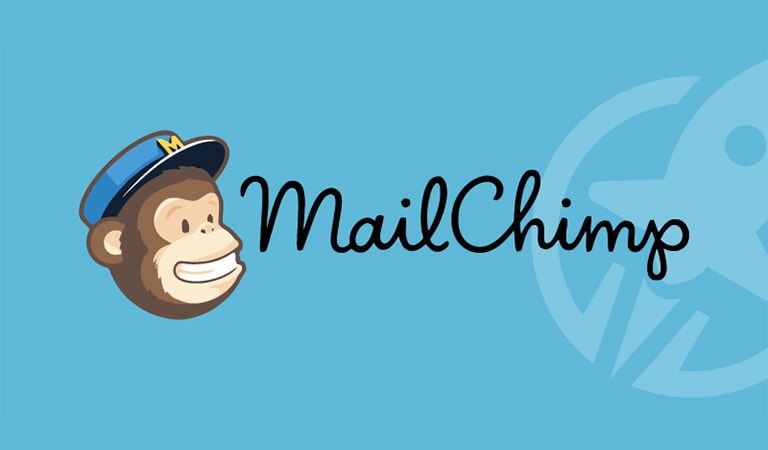 It would be so much easier to do your email marketing by the help of this WordPress plugin. This tool helps you to create great newsletters. You can create and customize new forms like comment form, contact form, and so on.
20. Regenerate Thumbnails
You can regenerate all of your website thumbnail images that have problems of any kind. You can change the size and dimensions of your existing images and adapt them with newly uploaded images.
21. Advanced Custom Fields
This popular plugin will help you to manage your WordPress editors and create custom fields for your website. It has a simple and intuitive setting and contains over 30 field types.
22. Limit Login Attempts Reloaded
Login attempts in huge number are so harmful to your website; it also affects your business credit. This plugin blocks further login attempts, which cause brute-force attack and make your site safer. This is one of the useful WordPress plugins.
23. WP-Optimize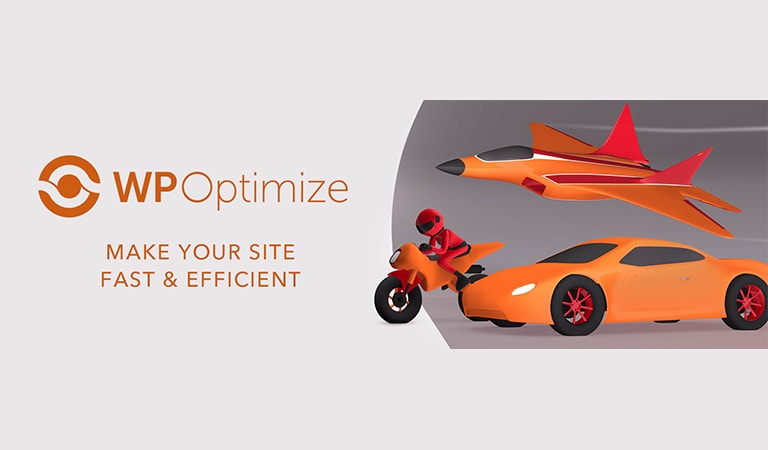 This plugin can be included in the list of best WordPress plugins. It helps you to enhance your site SEO and rank by cleaning extra data in the database, compress your website images, minify codes, and cache site pages.
24. Redirection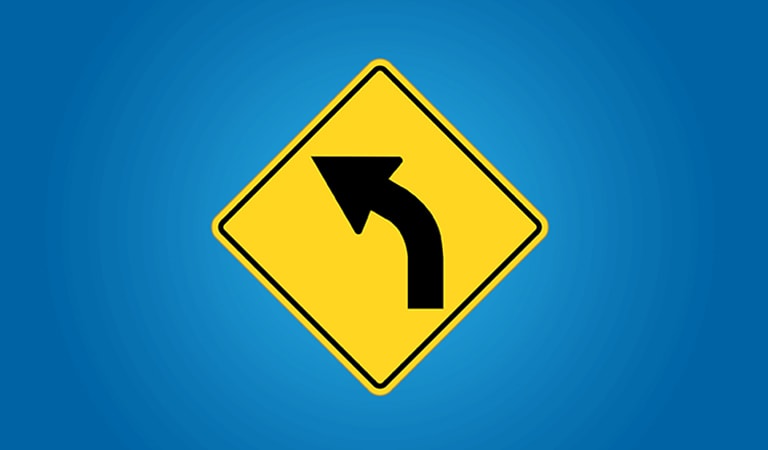 If you have so many redirects on your site, it's essential to install this popular plugin on your WordPress website. It enables you to manage 301 redirects and diagnose errors as soon as possible and enhance your site SEO and rank.
25. Broken Link Checker
Broken links have adverse effects on your website performance and SEO. By installing this plugin on your WordPress website, you can detect your blog, posts, and pages broken links and fix or remove them.
26. Disable Comments
If you don't want to have comments on your blog posts or every comment-related fields, you can install this plugin, and it will do this favor for you. It can remove all comment fields, and no one has access to submit any comment on your site pages.
27. Polylang
When you decide to start your international business, your website must support various languages. This plugin will translate your website content to other languages.
28. SiteOrigin Widget Bundle
There are many useful widgets that you may need on your website. The most important widgets that you will see in this plugin are Google Maps, Image and Button Widget, Call to Action Widget, and many other useful ones.
29. Cookie Notice for GDPR
It is so essential to use cookies on your website, and you should inform users about this issue based on EU cookie law GDPR regulations. This plugin enables you to customize cookie message, link to your privacy policy page, option to accept cookies on a scroll, and many other useful features.
30. iThemes Security
This is the first WordPress security plugin. iThemes Security provides you over 30 ways that you can improve your website security by installing it on your WordPress. Since every site is probable to be under attack, it is essential to install such security plugin on your website platform.
31. WP Google Maps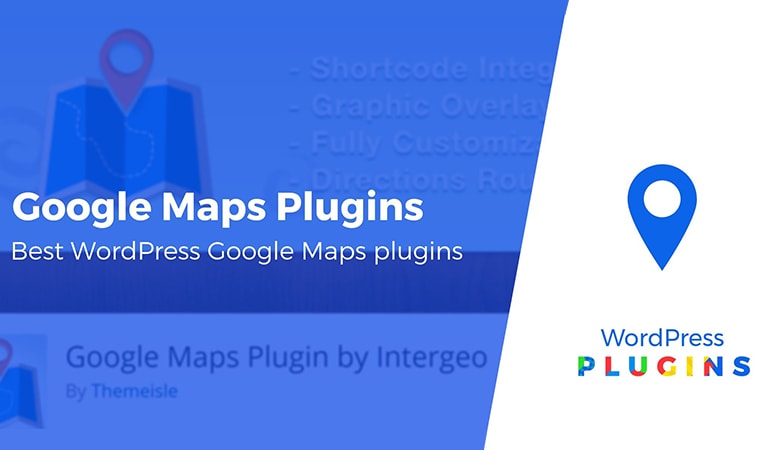 You should include your location map on your website. This plugin helps you to add your google map to your pages easily in no time without using any iFrames. WP Google Maps is a free plugin which has much more features in its premium version.
32. Smush Image Compression and Optimization
You can resize, compress, and optimize your website images with this free plugin. It has very great features like lazy loader, automated optimization, supporting all types of files, and so on. All of this plugin features and there are no limits in using it.
33. Ninja Forms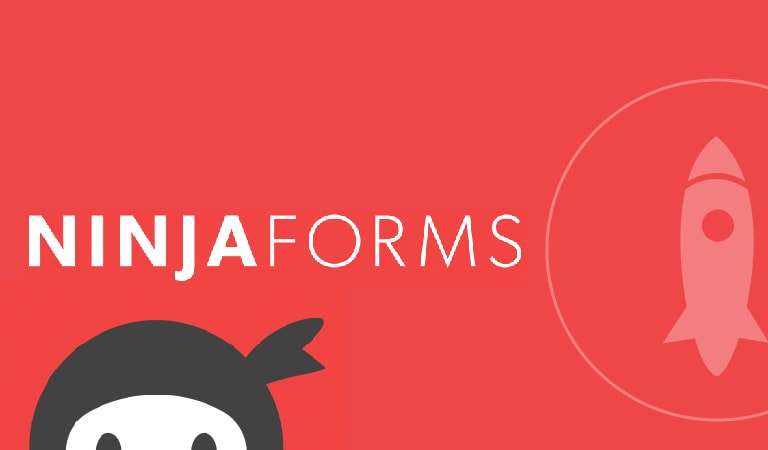 This is another free contact form plugin, which helps create multiple forms on a WordPress website. You just need to do some drag and drops in a few minutes to create your customized form.
34. Contact Widgets
You need to put your social media information on your site for the users can contact you. Contact Widget is an easy to use widget which displays your phone number, email address, and map. By this plugin, your social media profiles will attract users attention to your website.
35. Better Search Replace
When you decide to transfer your WordPress website to another server or change its domain name, you won't need to search and replace your content to that new database. Just drink a coffee and let the Better Search Replace plugin put it through.
This powerful plugin will take all these steps and transfer your website without any distractions.
WordPress global support team and developers all around the world have designed many other plugins which meet WordPress users needs through managing their websites in the best way. The best WordPress plugins of these years have been listed for you to choose your favorite plugins in a short time. Both premium and free WordPress plugins are included in this list. By installing the ones which can solve your problem, you can improve your online business.
36. Coming Soon Page & Maintenance Mode by SeedProd
You will be able to create new pages on your website and work on its content in a private mode. Users won't see your activity while completing each page; they just see "Maintenance Mode" or "Coming Soon" on the target page.
37. WordPress Gallery Plugin – NextGEN Gallery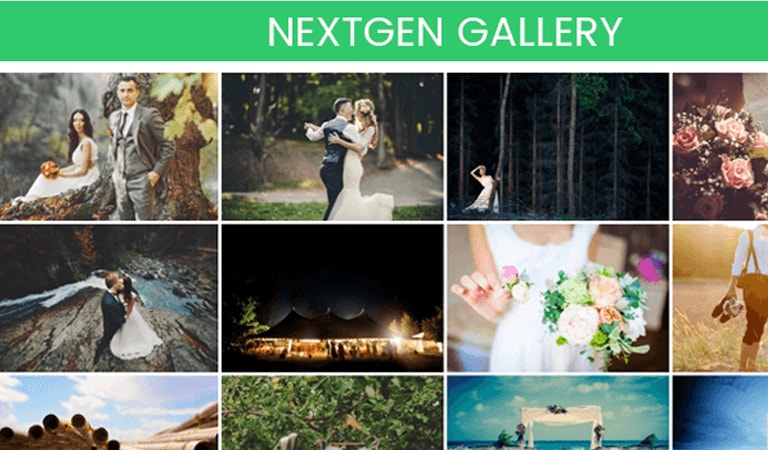 If you decide to have your own gallery, NextGEN Gallery would be a good option for both simple and professional photo galleries. It includes three gallery styles such as thumbnail, styleshow and imagebrowser galleries in its free version.
38. Popups by OptinMonster – Best WordPress Popup
Popup notification is one of the essential items which you should consider in your website. This item will engage users and make them spend much more time browsing your site. Dedicate exciting contents to your website popups and draw users attention.
39. TablePress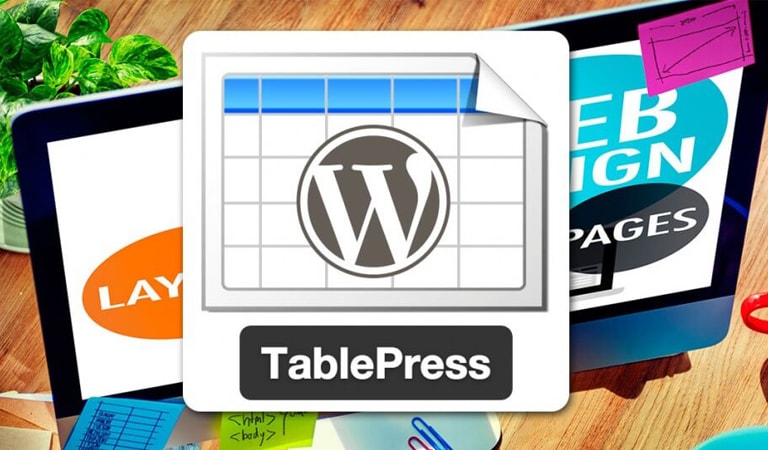 Each site needs to include some information in organized tables. You don't need to spend much time to code a table. TablePress helps you to create various tables and manage their contents. Any kind of data or formulas can be included in this plugin tables.
40. Smash Balloon Social Photo Feed
Instagram posts from one or multiple Instagram accounts can be displayed in one or different feeds. This plugin provides mobile-friendly and customizable layouts. You can customize each photo in three sizes: Thumbnail, medium, and full-size. Also, a follow button is embedded into your feed, so users can follow you by pressing this button.
41. bbPress
bbPress is a useful plugin which helps us to create forums. This plugin integrates easily with your system, and you don't need much knowledge to work with it. It is standard with web and has excellent speed.
WordPress global support team and developers all around the world have designed many other plugins which meet WordPress users needs through managing their websites in the best way. The best WordPress plugins of these years have been listed for you to choose your favorite plugins in a short time. Both premium and free WordPress plugins are included in this list.
Your WordPress website design process would be a piece of cake with the help of some of these plugins. Read our blog once again and list your favorite ones. By installing the ones which can solve your problem, you can improve your online business.