10 Link Building Tips and Tricks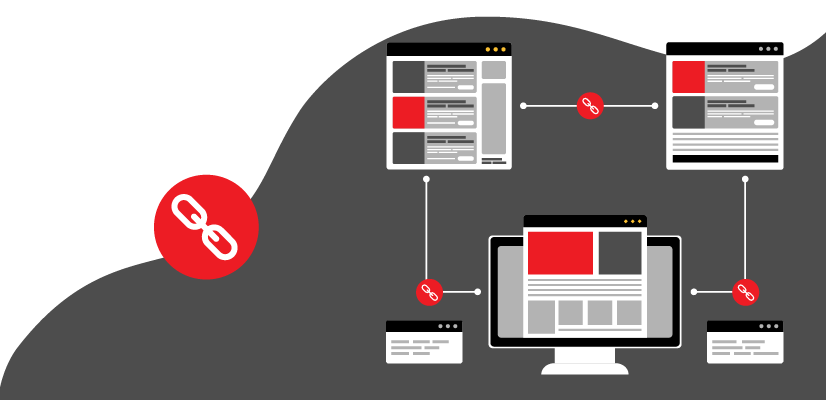 So, you have decided to launch a brand new website with an awesome WordPress website design, and whether it's a personal blog or a blog for your brand, you tend to share your ideas and passion on your blog for others to read and enjoy the topic as much as you do. Writing a blog post takes time; you need to find the right words to put together, find the right images, editing the post, and it's really hard and time-consuming.
As a blogger, you'd do all of that just to have your blog post read by people on the internet.
In recent years, people's main method to find different content is by doing a simple search on search engines such as Google. For some blogs, depending on your subject, the competition may be difficult, and a newcomer may not be able to land on Google. This is where link-building strategies take place. Link building for SEO is the most important tactic and the hardest factor for any website.
Most search engines and Google more specifically see backlinks to your website to indicate that your content is good and people do really enjoy it. Thus, your website will have a better ranking on Google. But what is link building for SEO? In this article, we would like to discuss the link-building guide.
What is Link Building?
As mentioned, link building is the most difficult task of brand new websites, and it is one of the most important factors of Google in having a better rank. Link building is where another website, whether it's a personal blog or a business website of an organization, links back to your website. Ever SEO specialists have different link-building tips and strategies. Each SEO tactic takes a lot of time, work, and failure to succeed.
Nonetheless, link building is very important, and it's a strategy that has the most impact on your website and how you perform on search engines such as Google.
Types of Link Building
There are different types of link building, and having either of them on your website can boost your website's traffic and in case of e-commerce purchases. But what are the different types of link building?
Inbound Links (Backlinks)
As mentioned, backlinks are links given to your websites on other websites, and they are one of the most important factors when it comes down to ranking on Google. There are many ways to get backlinks, but the most efficient method is to publish high-quality content. Getting backlinks takes a lot of effort and time.
Outbound Links
Outbound links are the links that you give to other websites on your website, and also, it is indeed another factor in ranking higher in Google. The perfect way to use an outbound link is by giving it to the source of an image or a better definition of a subject.
Internal Links
Internal links are links that go to other pages of the same website. These types of links help your visitors to find either related content on your website or a product on your website, which ultimately will make them stay longer on your website.
Benefits of Link Building
So what are the benefits of link building?
1. Website Traffic
Suppose you are looking for visitors in your industry. In that case, link building can have a huge impact on your website's traffic, and by having an effective link-building strategy, you can reach out to as many people as possible in your Niche.
2. Search Engines
Almost every SEO specialist agrees that link building is the most important factor in climbing higher rankings of different search engines such as Google.
3. Better SEO Score
If you have ever seen a website's metrics, you'd know about domain authority, domain rating, page rank, etc. Having strong backlinks can increase your SEO scores, and it will help with your overall website's SEO.
4. Builds a Network in your Niche
Building a network in your industry is very important, and it can help you in the long run. By having the right network and backlinks in your Niche, you can increase search engine rankings and page rank of your web pages.
How to Do Link Building?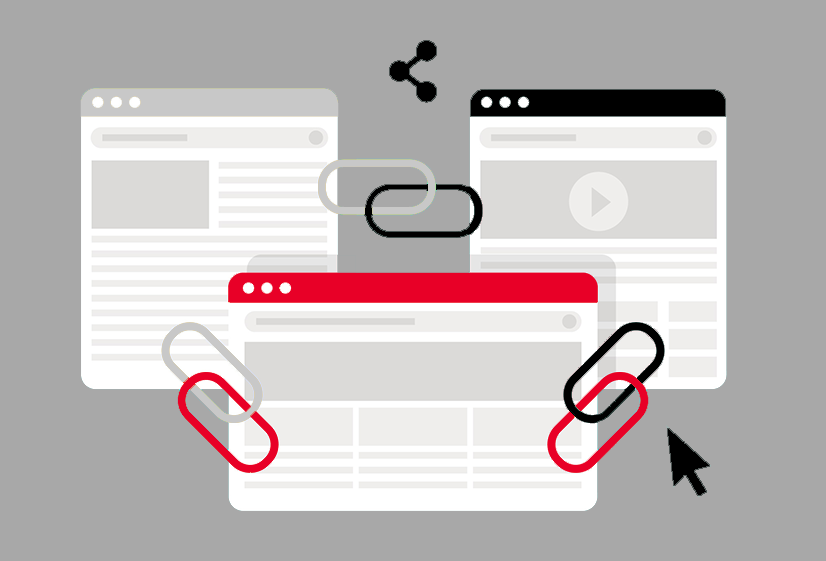 There are many ways to do link building for your website, and we would like to introduce ten awesome link-building ideas for blogs.
1. High-Quality Content
Whatever link-building strategies you decide to go for won't work unless you have proper and high-quality content. Websites tend to link to web pages or content worthy of a link, and it's worth mentioning their content.
2. Guest Posts
Guest posts are highly effective. A guest post is a blog post that you would write on someone else's blog and give links to your website. Writing a guest post is not as easy as it sounds. You have to find the right blog that works in the same Niche as you do, and the content you are going to write fits its visitors.
3. Accept Guest Posts
You may think that having someone else come onto your website and promote on your website is a bad idea, and it may steal your audience. But, it's not like that. Having a high-quality post on your website can increase your domain and page authority, and it may even help you land on Google and different search engines.
4. Resource Pages
Resources pages are websites that look for high-quality content. They put together lists, pages, or posts that are helpful to their readers. Finding these websites and having your site linked there is a great way to get backlinks.
5. Broken Links
Broken links are considered to be a nightmare for website owners and visitors. Whenever they click on a link on your website and get a broken page, it gives them a bad experience, and it will have a negative effect on your website. Broken link building is the idea that suggests a good replacement for the page or content that no longer exists on your website.
6. Writing Reviews
No matter what topic you cover on your website, there is most likely a product in that Niche worth mentioning. Doing a review on either one or many products on your Niche can help readers who want to purchase either of the products you have mentioned on your site.
7. Building a Network
As mentioned above, building a network is very important in link building for SEO. Networking is a huge part of link building, and webmasters are less likely to link a website or someone they rarely know anything about. Therefore, it is important to build a network amongst bloggers in your industry. You can do so by commenting on their blog or find a way to collaborate with them.
8. Content Syndication
Content syndication is where you publish a blog post on your website and have it published somewhere else as well with a link back to the original content. Often, big websites tend to agree with smaller websites for content syndication as it would help them publish more content on their website.
9. Creating a Competition
How well does it feel when you receive a travel blog message that you have won a trip to a vacation? Often, websites that do a competition or giving out free prizes are in the highlight, and people know about them and would regularly visit them. This method is very popular. For example, you may have seen posts on social media giving away free clothes by tagging 5 of your friends.
10. Roundup your Statistics
If you are publishing a research-like post, it's most likely that people are looking for numbers. You can collect existing numbers for that specific research and have it all in a single post. Most people are looking for a post with all the numbers in it, and even writers who find such posts are likely to give the original post a link for gathering all the numbers needed for research.
How Link Building Works?
So how link building works? Perhaps the best answer to this question is the definition of link building itself. As mentioned above, link building connects two different websites by having clickable links. These links can be inbound or outbound. As mentioned, outbound links are those links that link a text, picture, or a post to another website. Inbound links are hyperlinks that are within your website.
Conclusion
In this article, we discussed 10 most practical link-building ideas for blogs, WordPress websites, etc, as well as the benefits of link building and different types of link building. Link building is essential for SEO, and it is one of the most important factors for Google to give a higher ranking to a website. Link building takes time and effort to succeed, so you need to have a proper strategy for it and plan everything out.
If you need to level up your blog to a professional WordPress website design, we will help you to reach your goal: