10 Ecommerce Best Practices to Improve Your Online Shop 2023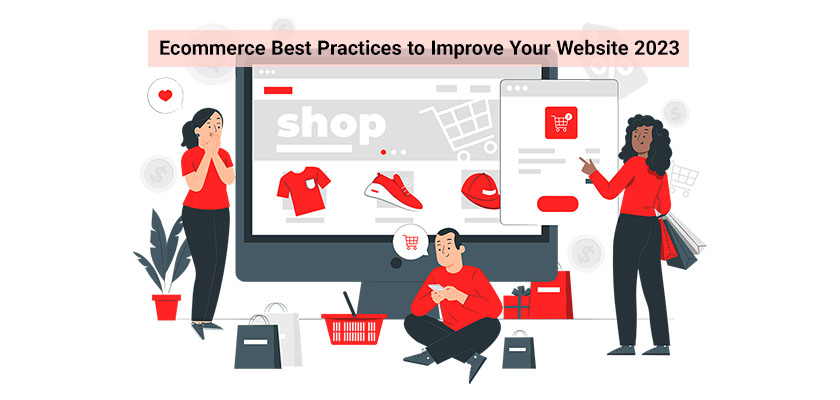 Shopping online is never more enjoyable, and eCommerce has continued to gain popularity. With numerous eCommerce strategies available to the public, you can choose whether you want to follow eCommerce best practices or follow the old ways.
However, to be successful with eCommerce, aside from having a great and effective eCommerce website, you need to quickly earn the trust of people. If you're beginning a new eCommerce venture, bringing your online retail business, or trying to expand an existing business, your aim is to build lasting relationships with potential customers via your eCommerce site.
This isn't an easy task to accomplish.
Trust perceptions among consumers change constantly. Therefore, it is essential to build an eCommerce website that is not influenced by fashions, is trustworthy and stands apart. There are some key factors for success in e-Commerce along with great eCommerce website development services.
You can hire an eCommerce design agency or implement eCommerce best practices 2023 on your own. Nevertheless, the aim is to reach your goals and design a website that is more appealing and trustworthy. In this article, we'll be looking at eCommerce best practices as well as 10 eCommerce best practices UX-wise so you can take your website to success and beyond!
10 eCommerce Best Practices for 2023
1. First Impressions Matter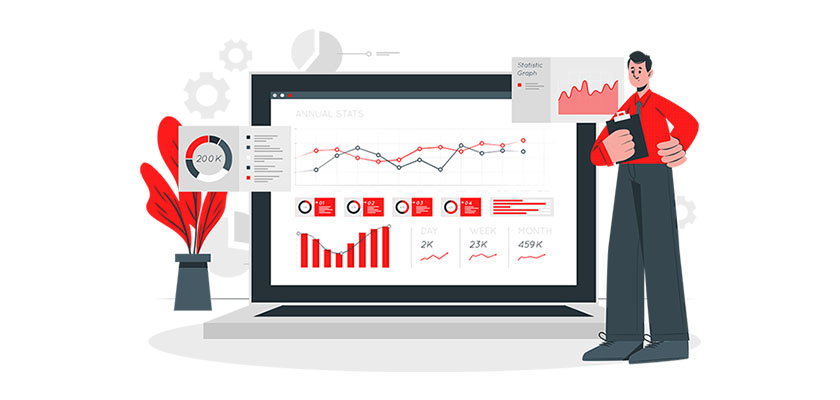 First impressions last and are important. The first impression you make can determine the fate of your relationship with a potential customer, particularly in eCommerce.
Create a great first impression by utilizing your eCommerce strategy and website's design. Choose the style that is best for your site minimalism, maximalism and trendy, for example.
Use your brand's colors, unique images, clear imagery, accurate and precise copy and more. In order to make an unforgettable impression. This is your chance to show off your brand's identity and extend your branding strategy to the online world.
Then, make sure that your website is attractive across all devices, including mobile phones, tablets and computers. A lot of business owners fail to verify their websites on mobile devices. In the end, the experience for customers on mobile devices is less than satisfactory. This can negatively impact sales.
Also, make sure your website is optimized. Check that your pages load quickly, you don't have breaks in your links and that the required information is simple to find.
2. Establish Trust with Your Targeted Audience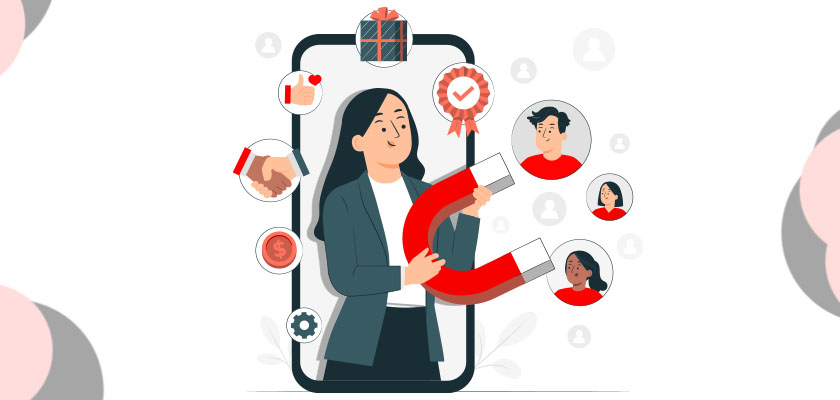 Many eCommerce websites for small businesses struggle to get customers. Therefore, you must make it easier for customers to believe in you. Utilize trust signals, such as:
Third-party reviews that are available on sites such as Zomato and Yelp
Credibility icons look like tiny check mark that indicates verification
The company offers free returns and provides a "money-back assurance."
Security seals are displayed in the footer of your site
An "About Us" page showcasing your team
Your physical address if you also own a retail shop
These trust signals assure the public that your business is reliable.
Don't forget to consider social evidence. People are social and frequently depend on others' opinions. Therefore, social proof like reviews or comments can boost trust and assist in persuading people to buy from you. Having reliable social proof is the key to any successful eCommerce website.
3. Display Your Products with Stunning Images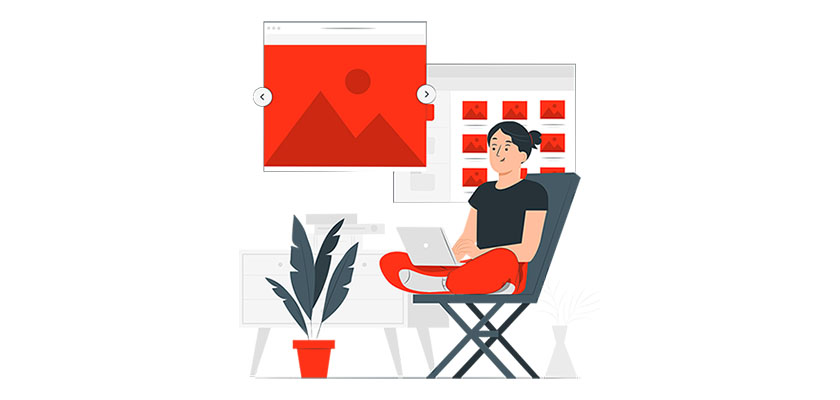 Customers aren't able to touch or test products online; therefore, images of high quality are the best way to let them try the products. Images that stand out attract the attention of customers, boost trustworthiness and encourage people to purchase.
Display your website's offerings with stunning photos. Make sure that your products are at the forefront with white backgrounds to eliminate distractions. Upload three or more images of a product taken from various angles to show what it is like in actual life.
As an example, Etsy is known for its crafts and arts by small-scale business owners. It is easy to see innovative, stunning photos on the homepage to showcase different products. It's a great way to draw attention that will keep customers coming back to explore the website.
4. Create a Community of Your Customers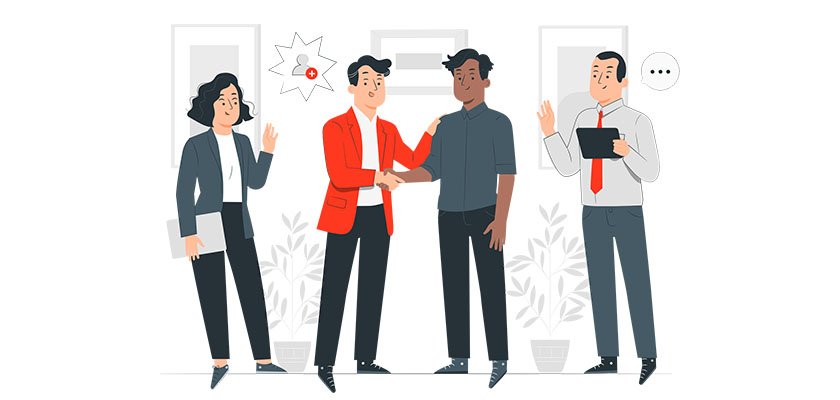 Your customers must be provided with the chance to expand and connect through an online community. Although this isn't necessary for all businesses, a lot of small-sized businesses could benefit from creating an online community for their services and products.
Create a community that allows people to connect with others who have similar desires or connect. The creation of a space for public discussions can help increase traffic to your site and increase engagement. It can be done via your website or on a social network, you already have.
One good illustration can be found in the Shopify Community. Shopify Community allows Shop owners, marketers and others to connect with diverse groups and report problems and feedback about Shopify's site's performance. This is a good example of an effective eCommerce website that gives people what they want.
5. Make Your Site Accessible and User-friendly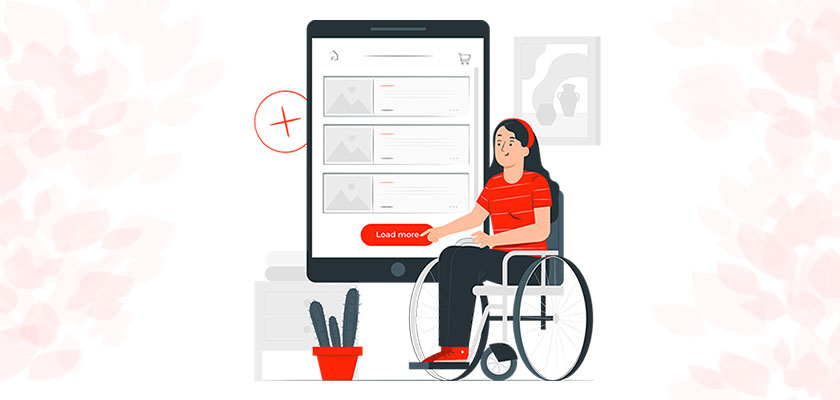 A user-friendly website is a great website. The design of your website is important to help users convert to customers. Just a few clicks to discover what a client requires, and they're delighted.
This is the key to running a successful eCommerce website, being successful on the majority of social media platforms, including Facebook, TikTok, Instagram and YouTube. Your eCommerce website must follow the same rules.
Create a website that is user-friendly by displaying the main Navigation menus on each page. Because people don't want lengthy menus, make sure you only display the essentials to keep things simple.
Don't add the number of (and maximum of two) call-to-actions on every page. It can be overwhelming when visitors are faced with too many options, as they're likely to quit the page.
Have your Custom Website Design and Development, make it accessible and much user-friendly to help your customers have a good experience of your ecommerce website:
6. Make Sure You Share Valuable Resources
A wealth of resources like podcasts, tutorials, blogs and many more that enhance those of your patrons will help to build trust and maintain relationships.
Your expertise can be displayed by educating visitors on your site materials and become accessible by sharing your stories. Make sure that these resources do not only pertain to your website but also allow you to share them with new audiences.
7. Be Honest
Make yourself appear human to your audience, and demonstrate your vulnerability.
What do you do about this?
Show your customers that you're continually striving to improve as an eCommerce website.
Don't settle for only generating good visitors or an increase in sales. Always aim to expand and ensure that your customers are part of this development. Start with launching a beta project that focuses on technological advancements or new developments that will make shopping online more convenient.
8. Recognize the Experiences of Customers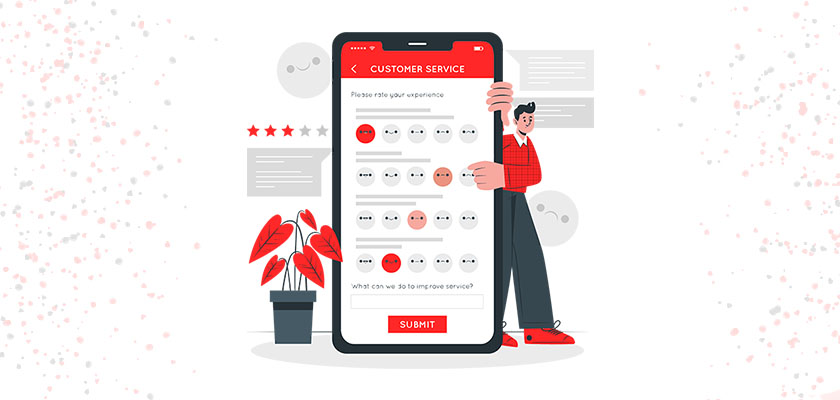 It is essential to provide the best possible customer experience. It's also a mistake to only focus on those who have positive feedback. Be aware of customers who have bad experiences. It is your aim to make each client feel valued.
In the absence of customer complaints, you could make them feel slighted and will lose faith in your services. Make sure you spend time communicating with your customers. Your support team should be trained to deal with these issues professionally.
Feedback from customers can help your eCommerce site improve and also serve as a benchmark. Set a goal to resolve these issues because satisfied customers will bring more customers. Thus, it is important to implement this eCommerce strategy.
9. Nurture Long-term Relationships
It's easy to damage your business's reputation. Therefore, don't settle for appearing trustworthy. Show that you are a trustworthy business.
Follow some effective eCommerce websites that are doing really well in your niche. Hire an eCommerce design agency if you have to. A well-designed website is important, but it's often not enough. Marketers understand that it's essential to build long-lasting relationships with clients to establish a long-lasting business. One of the eCommerce best practices for 2023 is design.
Excellent customer support is vital. Therefore, make sure you invest in areas that customers value the most. Keep up with your interactions with people on a daily basis. Offer 24/7 customer service. Engage with customers in a pleasant and professional manner. Promptly address any customer issues.
You can also personalize your shopping experience like personalizing your shopping experience through sending discounts, providing recommendations and even offering educational content.
10. Use Social Media to Help Increase Awareness of Your eCommerce Website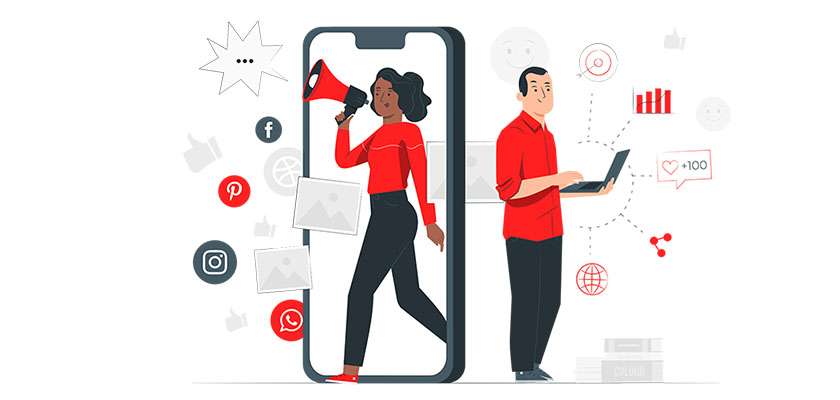 A lot of people use social media sites to find out about new services and products. It's among the most efficient ways to ensure that your eCommerce site gets noticed by new people.
Make the most of positive feedback and post them via social media for more social proof.
When promoting new products, always post on social media. You may also organize giveaways or contests to boost the number of people who visit your social media profiles as well as your website.
Your eCommerce website relies on three essential elements that are quality design, credibility and an effective and efficient communication strategy to foster confidence. Be consistent with maintaining the three elements to ensure you have an eCommerce site that people are able to love.
Now let's dive deeper into the design aspect of an eCommerce website.
What Is eCommerce Website Design?
eCommerce website design refers to the visual appearance of your website. It describes how all the pieces and pieces are integrated to create an effective online platform for your business.
Web design for eCommerce can comprise:
In the design phase, you will have to decide on the color scheme and design of your eCommerce website
Selecting the font style and dimension of your online store
The appearance of your website's e-commerce pages
Integrating logos and brand graphics on your e-commerce site
The general idea behind eCommerce website design is the exterior visual appearance or design of the site. With a professional eCommerce site design, you will be able to improve your website's visibility in terms of conversions, sales, and conversions for your company.
What Is the Reason Why eCommerce Web Design Is Crucial?
After you've figured out that the correct answer is "what is eCommerce Website design" let's go over the reasons why the best web design is crucial to getting the most out of your online website.
Here are some reasons why a professional website design is crucial:
It creates the first impression: 94% of first impressions revolve around web design. In the majority of cases, your website will be the first encounter a customer will experience with your brand. Therefore, your web design should give the user a lasting impression of your company. This will keep them on your website.
It enhances the user experience: 89% of people are likely to shop at competitors if they have an unpleasant experience in your online store. Your website's design is vital to create a pleasing appearance for your site and improve user experience to ensure that customers can swiftly and easily locate the information they require.
It can help you distinguish yourself from your competitors: 73% of companies make use of web design in order to differentiate themselves from competitors. This means that in the event that you're not using web design, then your competitors are. If you implement a unique web design, you will aid your online store make a mark and increase the number of customers and sales.
If you have a successful web design for your e-commerce site, your website will be able to outdo your competition and provide customers with an impression of confidence and trust in your company. This keeps them coming back to return.
Conclusion
There are different e-commerce best practices to be taken into consideration by entrepreneurs. When you implement these methods, your online store will soon begin to show positive outcomes.
Review your conversion rates regularly and tweak your eCommerce strategies in line with the results. Keep in mind that what works for one company may not be a good fit for your brand. Therefore, don't worry. Keep being different. Your customers are bound to reward you with the trust you desire.