what is WordPress hosting service?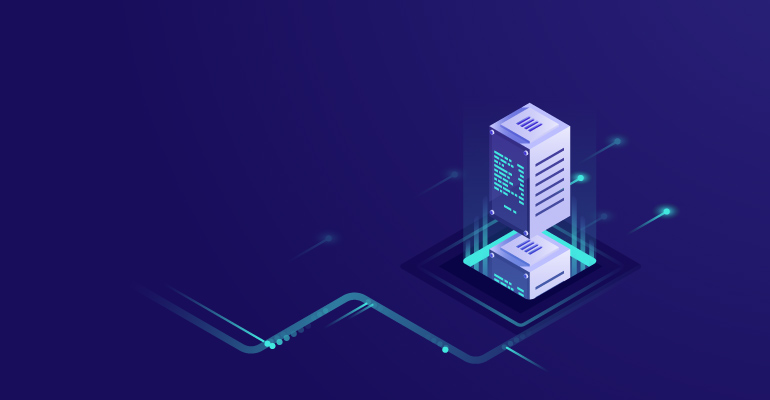 WordPress hosting is all about speed, security and reliability, and that's what we at Rackset guarantee and bring about. Beside these, other key factors such as scalability, optimization level, high availability (HA) or uptime are what should come into account as well.
In this article we'll go through describing different aspects of WordPress hosting and telling the reason why a good managed WordPress hosting is a must rather than a simple choose!
What is WordPress Hosting?
Judging by their popularity, WordPress and WordPress hosting are one after each other the best choices to launch a flexible website. The right WordPress host configured in a way that will bring you a speedy loaded WordPress website by meeting multidimensional designs and projects needs. There are several factors effect on website speed and reliability of these hosts such as using well customed caching systems, allocating high amount of RAM and virtual memory, deploying latest generation of SSD drives, installing and configuring multi type of scanners and custom hardware and software firewalls.
Why Rackset Premium WordPress Hosting?
A startup needs agility and a company needs scalability; if their website run on WordPress, both would need WordPress hosts. To get started with, one-click WordPress installer is included in the panel. Rackset also uses a premium automated local and remote backup solution which safeguards your website and data. It means that all data is secured by daily, weekly and monthly backups in 24/7 monitored hosting servers and also remote servers, placed at different location than the main hosting servers.
Good news is Rackset's offering managed WordPress host; to get to know that, stick with us in the following:
What is Managed WordPress hosting?
By Managed WordPress hosting we mean servers which their hardware and software are specifically tailored to and designed for WordPress; in order to deliver the most optimized options which perform just at peak efficiency.  
These servers are configured by system admins and WP experts to compensate the shortages of the old classic package of hosting, available almost everywhere under "shared hosting".  Shared hosting as it is meant to be would refer to the cheapest means of hosting a website that can cover the general needs of all any websites around the world, but Managed WordPress hosting is about targeting a specific market "WordPress websites" and offering a series of advanced services to their owners. So if I'm to tell the best advantage of the big deal, WordPress hosting packages ensure webmasters whose time is gold and aren't patient enough or do have time to learn the server administration, to get everything done as soon as they want. They don't to be worry about the any aspects of managing their website or server anymore. As an IT team will handle the stuff for them.
Price
First difference between a typical shared hosting and a managed WordPress one is the price. So Another such an important question as it is always one which that at early stages come to mind is the price. WordPress hosting prices are as high as just about 10x to 20x more than a shared hosting.
Is it really worth it? Is WordPress managed hosting the right call for your personal or business website?
The Answer is simply YES! We at Rackset provide webmasters a fully managed WordPress host packages at cost price; just as much as a shared hosting package.
Speed
As said the price of shared hosting is usually less than the WordPress hosting, it's because in shared hosting the number of websites housed on the server are several hundreds or even a thousand and more. Server has a fixed amount of main resources such as RAM, storage, CPU and IO and if one account goes beyond what is called "fair share resource usage", other websites hosted on the server experience issues such as errors or low access speed and slow loads. That's the so-called "bad neighbor effect"
Housing few accounts on server, Cloud Technology, high amount of dedicated RAM and processing power, NVMe SSD drives, and other cutting edge technologies such as enhanced server-level caching, server load monitoring etc are the most important factors in increasing website speed.
Uptime and Speed directly influence user experience, SEO rank, and more important: your business income. Speedy sites may lead the visitors to serve better UX and being much happier. Also acquiring higher ranks in search engines like Google.
According to Amazon, 1 sec of load lag time would cost Amazon $1.6 billion in sales per year and for Google an extra 0.5 sec in each search page generation would cause traffic to drop by 20%. Beside that, Google amongst a whole heap of many speed measure factors, consider webpage's speed and first response time as a determining page rank factor.
There it is more aspects to compare and see the managed WordPress hosting package is the superior form of hosting package. One of which is the support quality. You may face with the friendly manner of support team when it comes to a question asked in a ticket for about both shared hosting or WordPress hosting services. Also you may experience a short response time for both, but the quality of answering to the WordPress hosting tickets or shared ones may like comparing flying first class tickets to economy class tickets. Manage WordPress support personnel are expert at troubleshooting and resolving issues related to servers and the website itself, but shared hosting personnel may at best be server admins not WordPress experts. For example when facing white screen of death they may ask you to refer to the website developer or to try deactivating all plugins one by one to see if one of them is the problem.
Security
Standard managed WordPress hosting includes latest security measures to make sure everything is running smoothly. To begin with, 24/7 support is included and staff at level 1, 2 and 3 are ready to address your needs.
Security in hosting is divided to different major subjects such as:
Backups:
Nowadays most of the shared hosting services offer automatic backups. Rackset do offer so, for no additional charges.
But including automatic backups alone is not enough. Backups themselves both provide and require security. Backups should be kept in a secure remote location away from the main datacenter and local server. To achieve this goal, we've deployed a 10G bandwidth link between local and remote servers to ensure synchronizing full backup files in seconds. There are always several versions available upon request.
Malware Scanners:
Systems are already in place to protect your data from malware. Several antivirus and malware scanners are usually configured in managed WordPress servers and will take you a long way toward keeping malware off your website.
Firewalls:
Every moment bad bots are surfing the web and looking for websites to break into them. They would try different methods such as brute force and password check, looking for outdated CMS, plugins and codes. No matter your website is a popular one or not; robots will do their job to keep trying to penetrate and use the website as a zambie and send spam emails. Having hardware firewall with software-based restrictions and beside that using several software firewalls with the right configurations will ward off near all of the cyber threats such as Distributed-Denial-of-Service (DDoS) attacks. In our managed WordPress servers we use both cutting edge hardware firewalls with software ones which also prevents uploading and running malicious scripts.
Monitoring:
Rackset monitoring system never blinks. Our tools monitor servers' performance and give us a detailed view of the health and availability of the workstations and servers, including CPU, memory, disk, and bandwidth.
Encryption:
After employing and configuring the above systems, SSL technology is required to be installed, in turn. Using SSL certificate doesn't mean your server and data is secure from attacks or malware, but it would encrypt and secure the communication between the server and the person using your WordPress site. Beside that, By using SSL certs, you are securing your customers' sensitive information and by affecting on their user experience, keeping their trust in your site.
Updates/Upgrades:
According to W3Techs, WordPress is the most popular content management system at about 60% of the market share. So it is also the biggest target of hackers and bad bots attacks. Managed WordPress hosts work heavily on security, and looking for new vulnerabilities on your website. We seriously recommend to always run and keep the latest and most stable versions of everything you use, specially WordPress. With managed WordPress hosting, you can be sure about the server side updates. The automatic updates cover the OS as well as PHP, MySQL, etc; The most important: WordPress. It'll save your time and bring you peace of mind.
Along with the said features, Rackset managed WordPress hosting provides some other features to best suit your needs. They include SSH and SFTP access, free SSL certificates, NGINX caching system, scalability optimizations (handling much more traffics when needed), free data migration to the server, RAID 10 NVMe drives, multiple database and full backups, 24/7 friendly customer support, and much more.
source:  webhosting
author: ArD