What Is the Best Control Panel for VPS?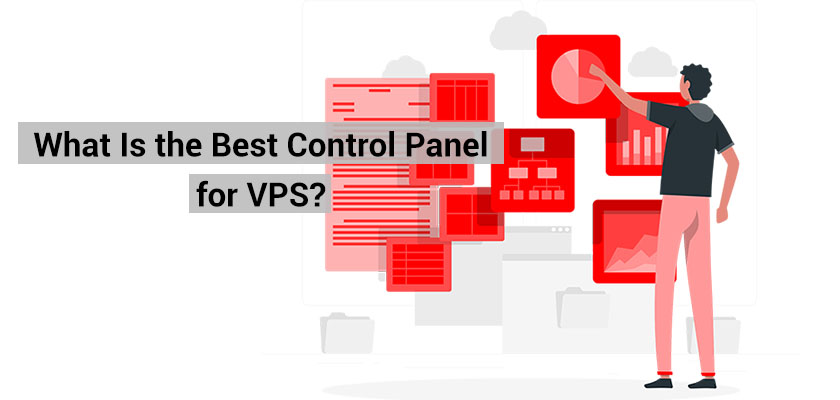 Hosting control panels are software or applications that come with every website hosting plan. The control panel is the heart of your hosting plan. It allows you to manage all subdomains, add domains, website files, and email campaigns.
You can do everything with the VPS control panel. You can modify your plan, add resources or remove resources, pay your VPS bills, and much more with the best control panel for VPS.
A Google search for cPanel VPS Hosting will bring up hundreds of control panels, all proclaiming to be the best. Although not all control panels are created equal, it is easy to feel overwhelmed by the sheer number of options available.
In this article, we would like to discuss the best VPS server control panel, and hopefully, by the end of this article, you can make up your mind and buy cPanel VPS hosting.
What Is Control Panel?
The web hosting control panel can be described as a software program. It is a software application that sits on top of an operating system. Users have a graphic user interface (GUI) to access a range of operations. These operations make it easier to manage the server and its applications.
VPS server control panels have a variety of pricing models and features. There are many licensing fees available, so make sure you choose the best control panel for VPS that suits your needs.
What Is Control Panel Usage in VPS?
You can do the following tasks on a VPS control panel:
Create new email accounts
Take control of your folders and files
Access your SQL databases
New users
You can check server logs to see the usage
Manage your domain/subdomains
Check bandwidth usage
Why Do You Need a Control Panel for Your VPS?
You can manage VPS hosting from your web browser without a control panel. However, this platform offers user-friendliness, which helps you save time as well as reduces the burden on novice users.
Even if they are using VPS hosting panels, users can choose to have more control over their accounts. This option is often used by more experienced developers.
Clients can have complete control of their VPS server by using a control panel:
    Domain names
    Email accounts
    Files
    Applications
    Databases
Cron jobs
and many other things.
Having a cPanel VPS hosting is the best option available for people who aren't techy and want to manage their VPS hosting themselves.
Best 5 Control Panels to Manage your VPS
1. cPanel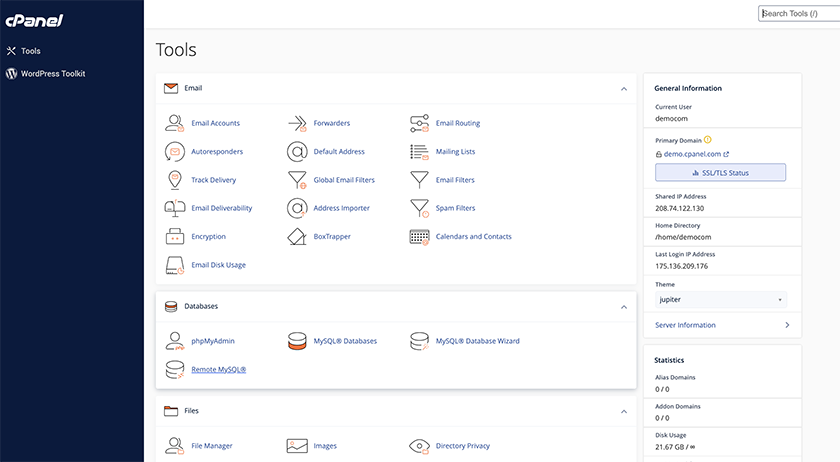 cPanel is, in short, the most widely used hosting control panel. Hundreds of thousands use cPanel, and with good reason.
cPanel was created in 1996 and is one of the most popular hosting control panels. It was specifically designed to be used by people new to hosting and has a complete GUI (Graphic User Interface).
cPanel can only be used for Linux-based hosting. The GUI makes it easy to use Linux commands. cPanel is just like any other software you have used.
cPanel has two key advantages. First, it is easy to use. Over the years, cPanel's software has been extremely user-friendly. One dashboard lists all functions you can perform. You will find a great help section with blogs, FAQs, and video guides.
A second advantage to cPanel is its large user base. Over the years, these users have established forums and communities that allow you to find solutions to almost any problem you might encounter with cPanel. Forums and communities of application users can be a great resource for those who are new to cPanel and need some guidance.
cPanel doesn't come with a free subscription. There is a monthly subscription fee. Many hosting companies offer the application for free as part of their hosting plans because of its popularity.
2. Plesk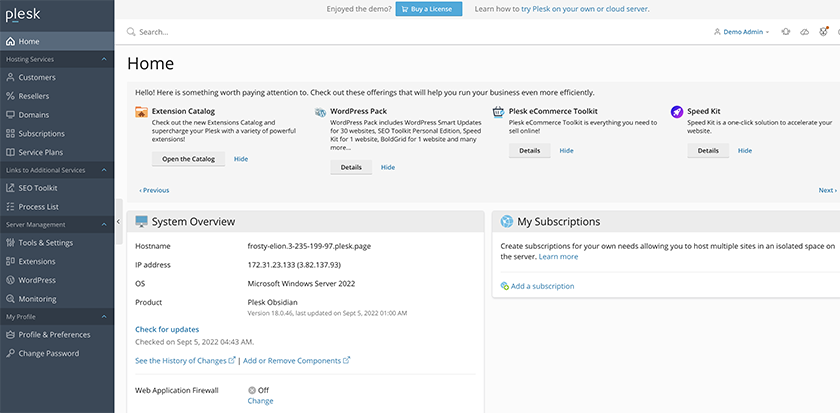 Plesk, which is directly competing with the Linux-based cPanel, is a popular choice for Windows users. Plesk can be used for Windows and Linux hosting.
Plesk was launched in 2001 but has really gained popularity in the past few years. The UI (User Interface), which was initially launched in 2001, received negative reviews for a while and earned Plesk a poor reputation. But this has changed dramatically in the past few years.
Plesk is easy to use today, regardless of how much hosting knowledge a user may have. Plesk looks and functions just like Windows XP. This is one of Plesk's greatest advantages.
Plesk excels at resource management. Plesk is great for hosting Windows-based VPS plans that don't have much RAM.
There are also disadvantages. It's not easy to install new programs. You need a lot of storage to be able to make backups. The process of making backups isn't exactly simple. It is popular among Windows hosting users because the benefits outweigh the cons.
3. Webmin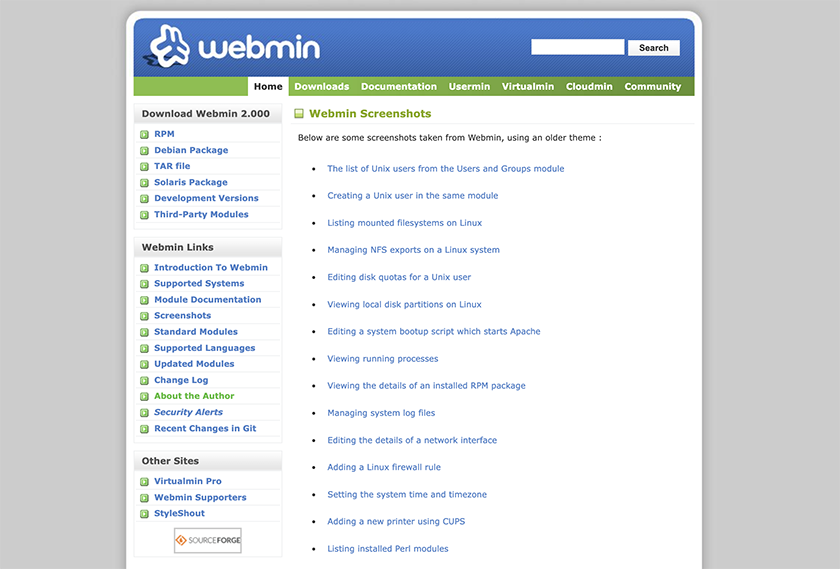 Webmin has been voted the best hosting control panel on the market. It can be used with Windows or any other Linux distro.
Webmin's greatest strength is its ability to be customized. Webmin can be customized to look and function exactly how you wish. The software is also completely free. Because of its flexibility, Webmin is very popular among system administrators.
Webmin's only problem is its difficulty in use. Webmin's default setup is not intuitive, to say the least. If you aren't an expert in hosting, it can be difficult to get anything done.
4. ISPConfig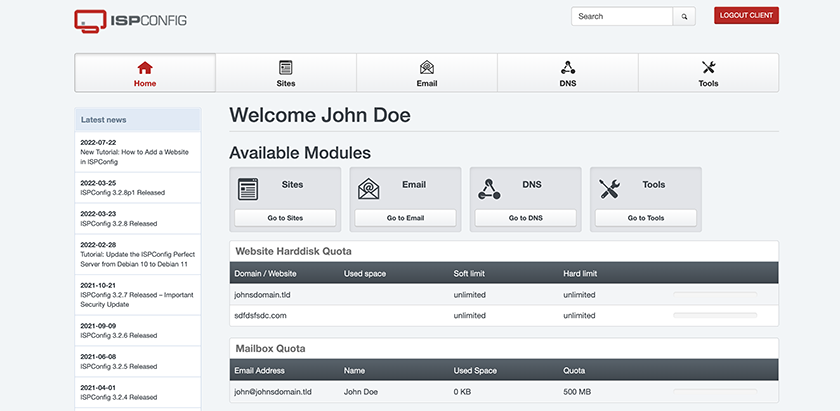 ISPConfig, a free web hosting control panel, is well-known among experts and novices.
ISPConfig is known for its stability and light load on web servers. It's also the only control panel that natively supports virtualization. There are many other features included as well.
ISPConfig has one drawback. There is no official support. The company cannot offer support. If you are stuck, you can do it on your own. There aren't many help pages or forums online that can help you.
Installation is another disadvantage.
5. SPanel

SPanel is a hosting platform that allows you to manage your cloud VPS control panel. It's a quick and easy replacement for cPanel, with additional benefits. It will provide better security and faster websites. You also get 100% email delivery.
Each user has access to the interface for managing forwarders, email, anti-spam settings and databases, SSL certificates, DNS zone, domain names, etc. To manage all accounts, the server owner has access to the admin interface. This allows them to add, modify, or remove accounts, suspend websites, and change passwords.
You can check the server's health and status. You can also restart individual services or the entire server. SPanel supports Apache, LiteSpeed Enterprise, and OpenLiteSpeed web servers. This allows you to experience faster loading speeds which are essential for SEO rankings and attracting visitors.
SPanel makes it easy to migrate websites without any downtime. SPanel allows you to host multiple websites, databases, emails, and other information without any restrictions.
Points to Consider When Choosing a Control Panel for Your VPS
Operating Environment
Some VPS control panels may not be multi-platform, and others may require a particular environment in order to function properly. ISPConfig is one such example. It is only available on Linux OS servers and does not support Windows-based applications.
Licensing fees
The number of users you license will affect the price. Although the cost per user will typically decrease with increasing volume, it can still be quite expensive. Before deploying large-scale systems, it is important to carefully examine all costs.
User Friendliness
Each web hosting control panel has a unique design. Many can be customized. These may sound appealing, but they should be easy for you to use. To ensure seamless navigation, choose a platform that is simple, clear, and intuitive. This aspect can be greatly assisted by a reliable web hosting provider and could possibly convince you to buy cPanel VPS hosting.
Capabilities
Many web hosting control panels include an intuitive server management interface. This interface has many features. You should also pay attention to your specific needs and determine if the selected hosting package can support them.
Performance
The best control panel for VPS, while useful, is not required and can consume server resources. Too many control panels can cause problems for your website. A modular control panel is more efficient than an integrated system if your system resources are limited.
Conclusion
Hosting control panels are essential to your website. You can't choose the wrong panel, and it could come back to haunt your site at some point. This is why so many people choose the best VPS server control panel like cPanel or Plesk. They are simple to use and versatile once you learn the intricacies behind hosting. If you get stuck, there is a lot of help online. Given its popularity, many web hosting companies offer cPanel/Plesk free of charge.
You can purchase a VPS hosting plan that includes pre-integrated cPanel panels. You get reliable hosting as well as a powerful control panel. This is critical for the success of your website over time.