What Is CDN? What Are the Best CDN Providers in 2022?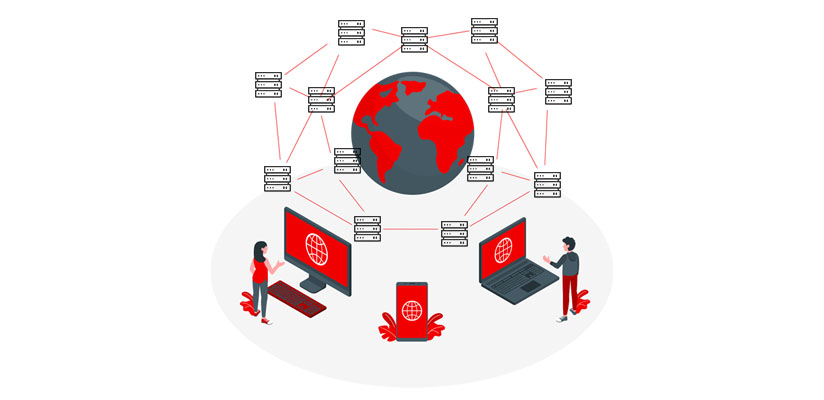 What is CDN? The term "content delivery network", also known as the content distribution network (CDN) is described as an array that includes data centers and servers in all parts of the world which allows content to be delivered at low latency, while also supporting numerous simultaneous users.
The content delivery network (CDN) is a network that helps speed up the speed of almost every site by caching its content on servers across the globe. If your users visit your site from Europe, North America, Asia, or any other place the content is automatically delivered from the closest place to ensure the highest speed possible which is why it's nowadays a crucial component of website hosting and web builder service providers.
If you're a novice to the technology, it may seem daunting, there's no doubt that costs can be expensive, however, don't let that turn you off. CDNs aren't just for big companies. You can set up the most basic services within or less than five minutes. And if you select your plan carefully it may have no cost at all if you chose from the best CDN providers in 2022.
No matter what your website may be, from a basic blog to a massive website for a large business, we've selected the best CDN providers in 2022 that can help guide you in the proper direction. In this article, we would like to talk about the top CDN providers and introduce them to you.
Is a CDN Similar to Web Hosting?
Although CDNs do not host content, and it cannot substitute the requirement for a proper web hosting service, however, it does help in the storage of information at the edge of the network that improves site performance. Many websites struggle to get the performance requirements met by traditional hosting solutions This is the reason they turn to CDNs.
Through the use of caching to decrease bandwidth for hosting, helping to prevent interruptions to service, and increasing safety, CDNs are a well-known option to ease some of the biggest problems that arise when hosting traditional websites.
Benefits of CDN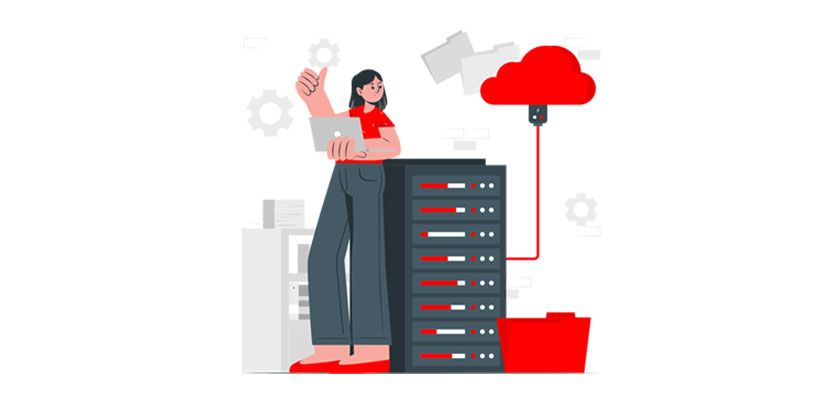 While the advantages of the use of CDNs are numerous, the benefits of using a CDN depend on the dimensions and requirements for an Internet site, main advantages for most users can be broken down into four distinct components:
Improved loading times for websites

: By placing content closer to website users, making use of an adjacent CDN server (among other optimizations) users benefit from faster loading times for pages. Since visitors are more likely to abandon websites that load slowly CDNs can help. CDN can decrease bounce rates as well as increase the number of time users spend on the website.

Reduced the cost of bandwidth:

Costs of bandwidth consumption for hosting websites are the primary source of income. By caching and optimizations in other ways, CDNs can decrease the amount of data that a hosting server has to provide which in turn reduces hosting costs for webmasters and website owners across the web.

increasing the availability of content and redundancy:

The large volume of traffic or hardware malfunctions can disrupt the normal functionality of websites. Because of their distributed nature, CDNs can handle more traffic and redundancy. CDN can handle more volume of traffic as well as endure hardware failures more effectively than servers.

Improved security for websites:

A CDN can enhance security by offering the ability to mitigate DDoS and enhancements to security certificates and other improvements.
How Does a CDN Function?
CDN is a collection of servers that are linked to delivering content as fast, cheaply as securely, efficiently, and reliably as it is feasible. To increase connectivity and speed a CDN can place servers at exchange points that connect different networks.
The Internet exchange points (IXPs) are the most important locations that the various Internet providers connect to allow one another access to the traffic coming from their networks. With the help of these extremely fast and interconnected sites, in turn, a CDN provider can lower costs and speed up transit times in the delivery of high-speed data.
Latency – How Can a CDN Help Speed Up the Loading Times of Websites?
When websites load content, users lose interest rapidly as the site slows down. CDN services can assist in speeding up loading times in these ways
The global distribution of the CDN helps reduce the distance between website users and resources. Instead of connecting to the place where a website's source server might be the CDN allows users to connect to a more geographically close server. The shorter travel time results in faster service.

Software and hardware optimizations like efficient load balancing and solid-state drives can aid in bringing data to the user more quickly.

CDNs can decrease how much data is transferred by reducing the size of files by employing techniques like miniaturization and compression of files. Smaller file sizes mean quicker load times.

CDNs are also able to improve the speed of websites using TLS and SSL certificates by optimizing connection reuse while also allowing TLS False Start.
Best CDN Providers in 2022
1. Cloudflare CDN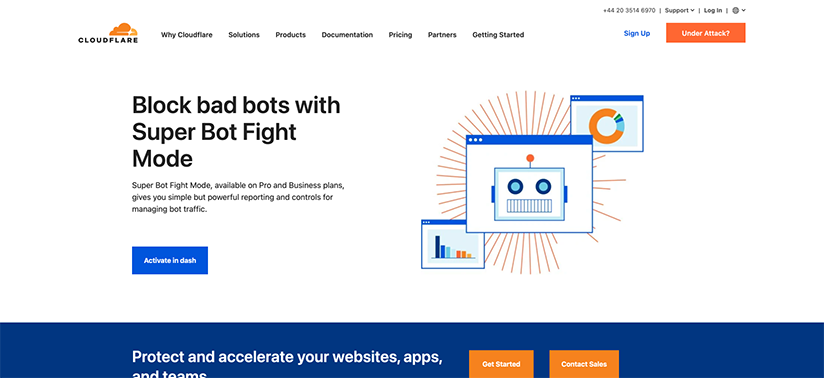 Cloudflare CDN is a hugely admired American streaming service that blends user-friendly ease of use with professional-grade capabilities and features.
The setup process is easy, and there's no need for editing your code. Simply update the DNS nameservers to utilize Cloudflare. The service will kick in on its own, automatically making content available in a cache for delivery to users from the nearest area.
However, there's a lot to be said about it. Web filtering can stop bots, reduce spam in content, and ensure your security from hackers and reduce DDoS attacks. Intelligent image optimizations can reduce the size of images by as much as 35%, further enhancing speed. It supports a wide range of standards such as IPv6 as well as HTTP/2 and SPDY and clever page rules that let users control traffic and a REST API that lets developers have complete control over what the service does. Additionally, Flan Scan, a light network vulnerability scanner, is added to the mix as well.
2. Fastly CDN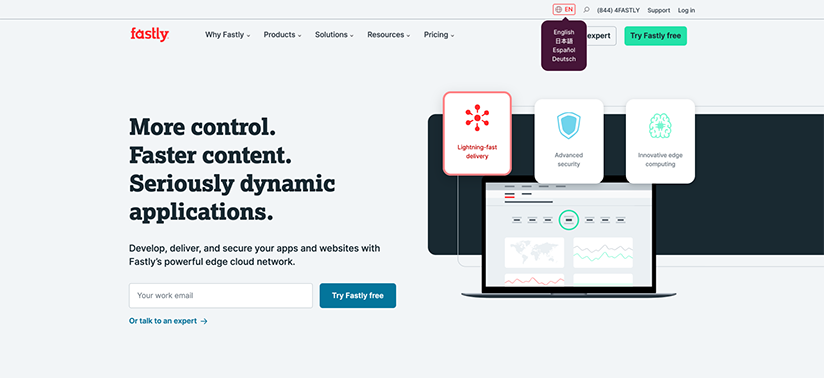 Fastly CDN offers strategies for some of the major companies, like Spotify and Reddit. The company does exactly what it says on the tin by delivering remarkably fast speeds. Based on the rough guidelines of CDNPerf's rankings it's the second-fastest CDN that's available in the UK.
One of the strengths of Fastly lies in how customizable the service can be. For instance, it has diverse support for various types of video caching, as well as numerous controls at a low level for those who wish to learn the process of altering HTTP headers to alter the way content is delivered. To make things easier it is possible to log into multiple Fastly customer accounts using a single pair of credentials.
3. KeyCDN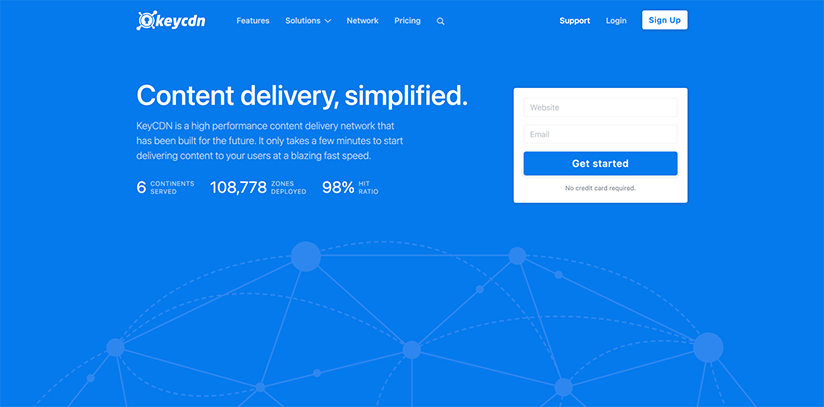 KeyCDN is an affordable and easy-to-use CDN that could be an ideal choice for new users.
The process of getting started is easier. Register using your email address and you'll get 25GB to play around with and no payment details are needed. A well-designed dashboard can assist you to create your first zone with only a few clicks and there are also guides to help you connect the service into WordPress as well as other software.
For more experienced users, you'll appreciate options such as Origin Shield – this allows users to select a KeyCDN server to serve as the point of the update rather than the source which will reduce the load on your server. You can alter headers, caches, or strip cookies, or create your robots.txt. When the service is up and in operation, a range of tools for reporting lets you monitor CDN performance in close-to-real-time. Additional features are offered in addition, including Block Referrer which blacklists domains that hotlink content, or Image Processing that is excellent for optimizing images.
4. StackPath CDN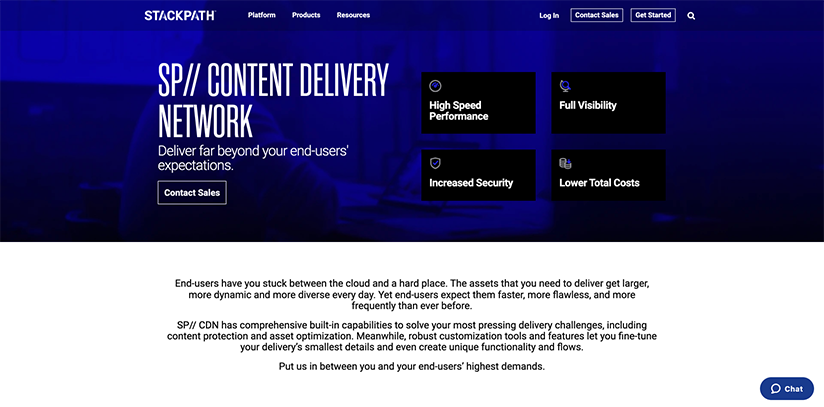 The StackPath provider focuses on the west with fourteen points of presence (PoPs) in North America and nine in Europe. In total, Stackpath has more than 50 PoPs around the globe in more than 35 countries, including South America
StackPath is user-friendly and comes with a simple web interface to manage your settings. If you're stuck, you can get extremely fast technical assistance available through live chat or by phone.
The performance is to be good in areas like the US and UK and Europe. However, further away it is possible that things slow off but that's no surprise given StackPath's previous concentration on Western countries.
5. Akami CDN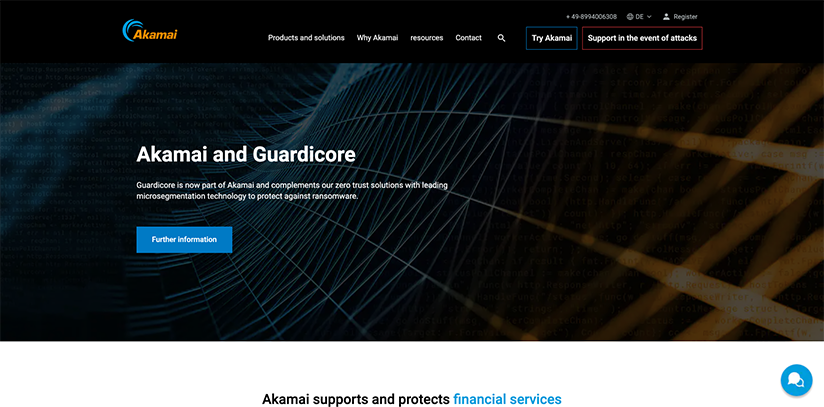 One of the longest-running and most well-known service providers Akamai is an excellent CDN service. According to the company, they provide around 30% of the internet's traffic. Being among the most established service providers, their coverage of servers is staggering with around 275,000 servers spread across 135 countries. Akamai also provides excellent 24 hours a day customer service that can be expected from a company with such a long history of helping websites on the internet.
The process of setting up can be a little difficult for those who are new to the service. However, this doesn't mean novices won't be able to accomplish it, it's simply that the whole process is focused on advanced users, in general.
Akamai offers a wide range of features, and its performance is amazing, one of the tops. Pricing can be quite a challenge because there's no specific information available on their website, you'll need to contact them directly to find out the exact price. It's good to know that they're easily accessible and you can contact them via live chat or email, or phone.
6. Amazon CDN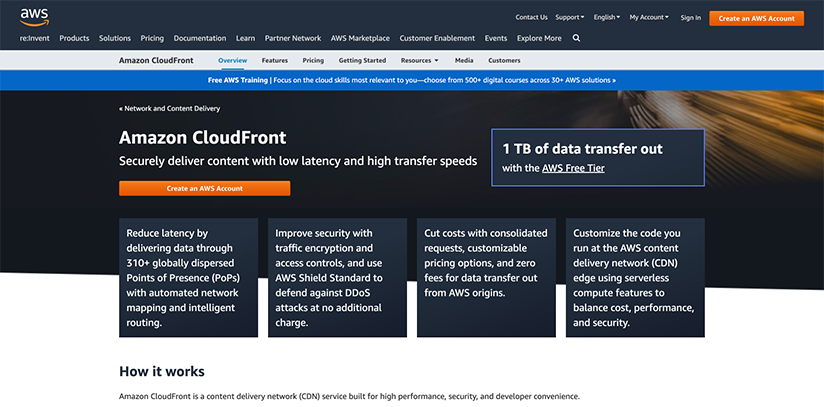 Amazon CloudFront is the CDN component associated with AWS (Amazon Web Services) which is an integral part of a massive operation. Indeed, CloudFront comes with a wealth of sophisticated features, like you'd expect and you can modify everything from the way you use it to things including enabling GZip compression, which can improve speeds.
Another benefit is the in-depth analytics that is available on the tap, which provides you with information about the device of your visitors or OS. Additionally, you can create alerts, so you'll be alerted whenever data transfer usage is over a certain amount.
7. Microsoft CDN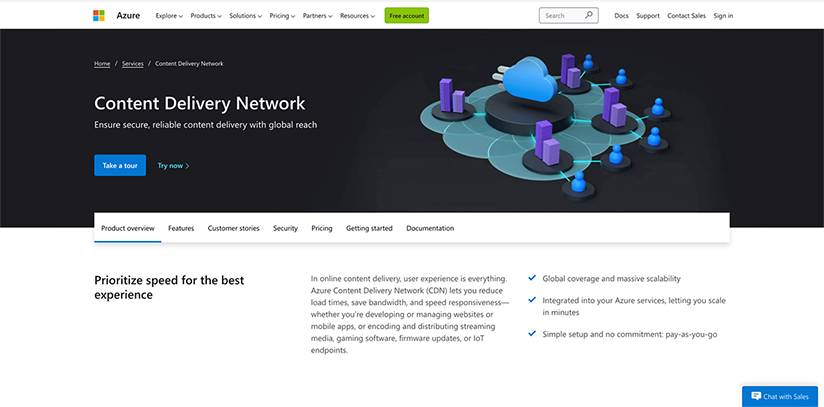 You've probably heard, Microsoft Azure is a large, old-fashioned collection of cloud-based tools for creating and managing applications and services. It offers an extensive range of services including a CDN.
It's enough to note that when it comes to pricing – which is difficult to determine it's not the most affordable service available. But, users who require integration with different Microsoft services and technologies may be able to find value in paying.
Conclusion
We've made it to the final point on this list of the best CDN providers in 2022. It is also likely that you have observed that each service is targeted to different audiences. If you're not certain which one to pick, opt for Cloudflare CDN.