What Is an SSL Certificate? Types of SSL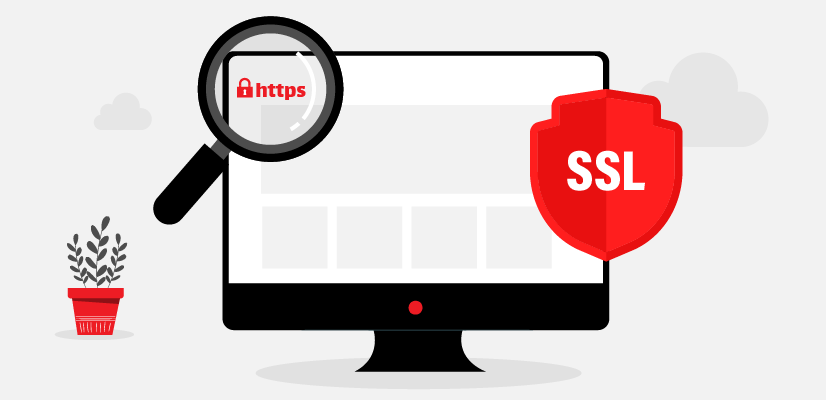 SSL stands for Secure Sockets Layer, and it is globally known as a security protocol that adds encryption to a website and its web server. Millions of website owners across the world use SSL for their business as it decreases the chance of hacking and losing crucial information such as usernames, passwords, emails, credit card numbers, etc. What are the benefits of SSL? Is buying an SSL certificate important?
Investing in SSL
Nowadays, people are earnest about the privacy level of their accounts and identification online. As a website owner, you must provide them with certain protection to visit your website and make purchases. Due to the Covid-19 pandemic in 2020-2021, many businesses went remote, and they have been connecting with their clients and colleagues online.
Online eCommerce is growing each day, and in the United States alone, it is expected to surpass $740 billion by 2023. Now, you need to ask yourself, is it worth investing in your website's security by installing an SSL certificate, or would you rather not do anything?
What is SSL?
SSL certificates are a part of the movement that keeps the internet safe and secure. It encrypts the data while it is being transferred from between two computers, servers, or clients. SSL certificates protect your customer's data, preventing hackers from accessing them or modifying them for their criminal behavior. As mentioned above, SSL is a known security protocol worldwide. When visitors see it on your website, they feel somewhat protected and know that their information is protected on your website.
Types of SSL Certificate
Different types of SSL certificates have different encryption and validation. Let's talk about them.
OV SSL – Organization Validated SSL
OV SSL certificate validates your whole organization as well as your website. The level of OV SSL certificate has a close to medium level of encryption and must be obtained in two steps. First and foremost, the CA (Certificate Authority) must verify who is the owner of the organization and is the operation legal.
Whenever users visit your website, they would see a green lock with the company's name following it. This type of certificate is perfect for company's who would like their companies to be validated.
EV SSL – Extended Validation SSL
EV SSL verifies your business, country and gives you HTTPS as well as a green lock that displays in the browser's address bar. Extended Validation SSL Certificate is considered to be the most expensive SSL that you can obtain. It thoroughly verifies what you do and guarantees users that the website they are viewing and will be doing business with is completely legitimate. They don't have to worry about using their bank details to make a transaction on the said website.
DV SSL – Domain Validation SSL
Domain Validation SSL is considered to have low-level encryption, and it will show a green lock in the address bar next to your website's URL. DV SSL is the fastest SSL certificate that you can obtain, and it only requires a few pieces of documentation for its validation.
To get the verification done, you are going to need to add a DNS to CA. The Certificate Authority then will review the applicant and make sure it is indeed the owner who is requesting the validation. Perhaps the biggest difference between DV and EV SSL is that CA won't guarantee any identity. Therefore, you won't know who will be receiving your information.
If you are part of a website that cannot afford any high-level SSL certificate, a Domain Validation SSL is probably enough.
Single Domain SSL
As you can probably tell by its name, a Single Domain SSL protects one domain. Therefore, if you have subdomains on your main domain, this type of SSL certificate won't be able to protect your subdomains. For example, if you purchase this type of SSL for test.com, it won't give you a certificate or protection for blog.test.com.
Wildcard SSL
Unlike Single Domain SSL, Wildcard will protect both your main domain as well as its subdomains. For example, if you add it to test.com and have a subdomain of blog.test.com, it will add an SSL certificate to the subdomain as well. A Wildcard SSL is the cheapest certificate for a domain name that has a few subdomains.
UCC SSL – Unified Communications Certificate
Unified Communications Certificate allows the owner to have more than one domain name allocated to the SSL certificate. It can add SSL to multiple websites as long as the owner of those websites is one organization.
UCC SSL certification will display a lock in the address bar, and it can be configured to display the green text as well. This type of SSL certificate can cover up to 100 domain names.
SSL Certificate and SEO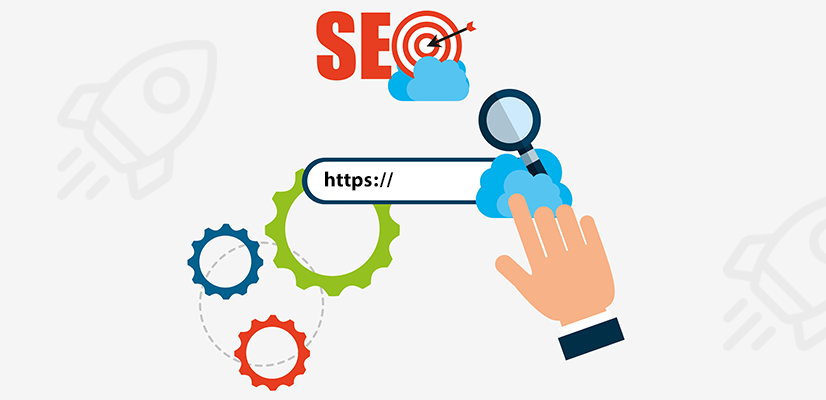 According to Google Webmaster analysts, SSL is considered a part of Google's points for ranking websites on the results page. For example, if two websites are using the same type of content and an SSL certificate, the one with an SSL certificate will rank higher than the website that doesn't have an SSL certificate. Thus, Google and other search engines consider encryption as a factor when ranking sites.
Benefits of SSL
There are plenty of benefits to having an SSL certificate. SSL will protect your data and users, reduce the risk of phishing, increases your search engine ranking in Google and other popular search engines, it will secure your customer's payments, and last but not least, it will show your website visitors that you and what your website does can be trusted. They shouldn't worry about any identity theft or credit card numbers being stolen.
Conclusion
In this article, we discussed what SSL, the different types of SSL certificate, the benefits of SSL and why SSL is important is. SSL is a worldwide known protocol for protection that many online websites tend to use as it would show their visitors that the website they are visiting is trustworthy. They shouldn't worry about identity theft.
Now claim your SSL Certificate, secure your website and enhance your website SEO: