Top Tips to Use Google Search Console for SEO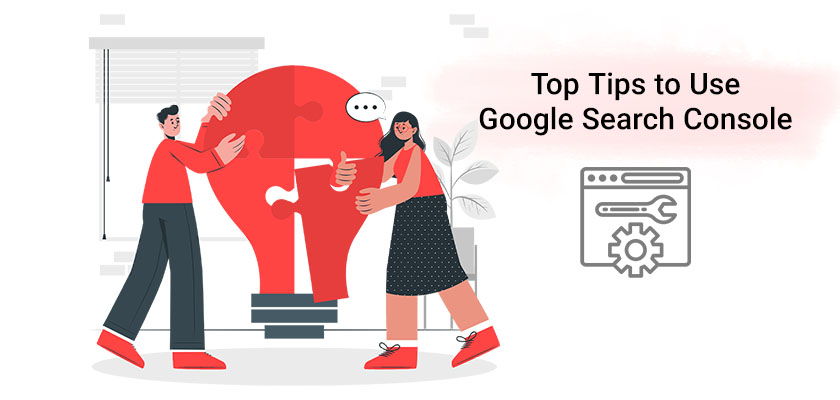 Google Search Console (GSC) is an effective SEO tool that can help you optimize your site for SEO. It offers a variety of insights and data to help improve the position of your site on Search Engine Results Pages (SERPs).
Although third-party tools for research can prove useful, utilizing your site's Google Search Console account will assist you in identifying the opportunities that exist to boost organic users.
In this article, we'll discuss how to improve Google Search Console, in other words, utilize it. We'll also give you some Google Search Console hacks.
Who Should Use Search Console?
Every website owner should know the basics of Google Search Console. GSC could give you the edge regardless of whether you're just beginning your journey or already deep into the deepest SEO pits.
It's got some great features that are:
Business owners: Even if you are not utilizing Search Console yourself, familiarize yourself with the fundamentals. Understanding the features offered by Google Search Console will help you comprehend how your business could leverage the information it has to increase its recognition.
SEO professionals: Search Console helps you track traffic to your site as well as search rankings and make educated decisions regarding the technical efficiency of your website. Make use of information from the Search Console data to prioritize the technical changes and perform analyses using various SEO tools.
Site administrators: As someone who is tasked with maintaining your website's good health, you should have Search Console in your toolbox. It allows you to monitor and address server problems, issues with loading your site, and security concerns such as malware or hacking. You can also use it to manage your site and make adjustments on the backend.
Web developers: Are you responsible for creating markup and/or codes for your site? Search Console helps monitor and deal with common problems like problems with the structure of data.
Content creators: When you've spent time making informative content, you'll be interested in knowing how your content is performing on searches. Search Console allows users to request the indexing of newly published or revised content, check how frequently your page or post appears in the search results, and determine the number of people who click through your links in the search result page (SERP). This data can help you determine whether the content you're creating is getting appreciated or whether it's time to alter how you approach it.
Why Is Google Search Console Important for SEO?
Google Search Console is quite well at communicating pertinent data between Google and SEO management.
It has certain features and tips for using Google Search Console to improve SEO performance which is the only SEO instrument in the marketplace that will be able to compete in terms of content and technical features. This is the best way to utilize Google Search Console to improve SEO:
Check organic traffic, keyword rank, CTR (click-through rate), and average rank and traffic information.
Check index coverage and see whether Google crawlers correctly index websites.
Find and remove the files and Sitemaps.
Verify that the page experience, as well as Core Web Vitals, is performing well.
Diagnose and troubleshoot the mobile user experience issues.
Find out what Security issues and manual actions Google has marked.
Examine the most important backlink information (internal hyperlinks, external links, top linking websites and pages, as well as the allocation of anchor texts).
All this will help to ensure that you are in the loop with your SEO performance. You can also identify the issues and work to make improvements.
How to Use Google Search Console for SEO: 10 Tips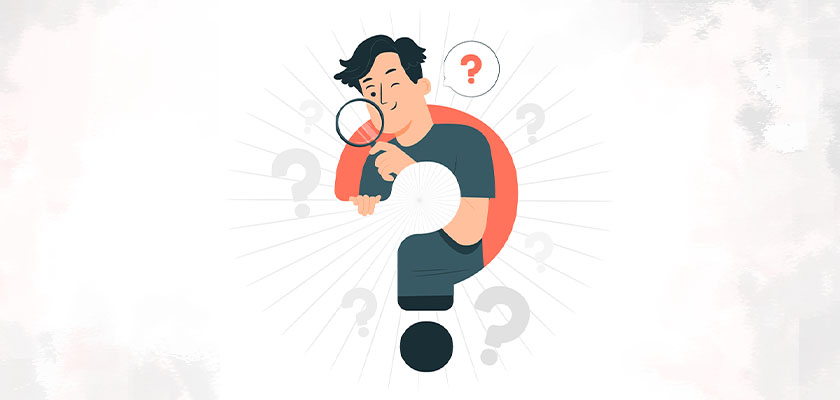 Are you ready to differentiate yourself from the crowd in your SEO? Understanding how to improve Google Search Console to full effectiveness is the first step in the correct direction. Utilize the following 10 Google Search Console tips to perform better, not to work harder. Keep in mind you could buy best web hosting to improve your website's SEO by increasing your site's speed.
Discover and Fix Security Concerns
Use GSC to detect and repair errors swiftly prior to customers encountering the issue or causing harm to the site's quality signals. Then, under 'Security & Manual Activities' at the top of the navigation on the left, go to 'Security Issues' and determine if you have any issues that must be addressed. As the default setting, GSC ranks errors by the severity, frequency, as well as degree to which they've been dealt with. In the ideal scenario, you'll see an orange checkmark beside 'No issues detected'.
Check the Traffic
Utilize GSC to find your most popular (and low) rankings pages. It will help you gain more insight into why people click away and beg or skim your pages. Compare outcomes over the course of time to determine patterns.
Determine the Top-traffic Searches
High-ranking content contains tips you can use to improve the performance of your pages that aren't performing well. Additionally, you'll need to make sure you're doubling down on the most popular pages by making them more optimized in order to turn visitors into buyers.
Monitor impressions and CTR
Any change in your click-through rates should be noted. If your CTR decreases, but impressions increase, you could be ranked with more keywords but not entice users to click your links. In the reverse case, you could not rank for the same keywords. However, you are resonating with users on these questions. If you write good content and enhance your existing sites, the number of impressions will rise if these two numbers are both higher; BINGO!
Examine Title Tags
Page titles are a crucial element of SEO. A low number of clicks could mean the title tag you have needs to be improved. Note your CTRs and update your page's titles and meta descriptions on websites with low CTR; then, check for yourself if your CTRs are improving with the updated content.
Find Out More about the Importance of Backlinks
Quality backlinks signal to Google that your site's content is solid and reliable. Thus, the sum of backlinks that point to your website is important information. But, more doesn't mean that it is more valuable. A link on an extremely praised website is better than a few from one that is not well-regarded.
Make Sure You're Targeting Mobile-friendly Usability
If your website doesn't support mobile devices, users quit. Quickly. That's it. GSC offers you the opportunity to resolve issues, for instance, content too large or elements that are in close proximity to enhance your website's mobile-friendliness.
Find Broken Hyperlinks
Broken links make an awful user experience. The GSC Coverage Report provides the condition of URLs that are on the internal pages of your site, as well as external pages and the web sitemap. While Google Search Console is a fantastic tool for determining the presence of damaged links, the tool does not offer information about the origin of the links. So, you'll need to utilize a different method to identify precisely where broken links come from.
Master the URL Inspection Tool
It allows you to review, input, and, if you want to, send a URL to Google Index to allow a new crawl. Why? Check for anything, including connectivity issues and minor errors to redirects, security problems, and other issues on your site. Inquire that the new page be listed after publication so that Google can find them quicker.
Control Users, Owners, and Authorizations
Every GSC property requires an owner to allow other employees on the team. Each user is granted different rights and abilities. There are two kinds of permissions. The full permission grants users full access to the entire Search Console data and the possibility of adding or removing users. The restricted permission permits the user to look at data but cannot create new users.
Conclusion
As you've seen, although it's not a paid service, Google Search Console can help in identifying ways to grow your blog. Many website users make the error of employing third-party keyword research tools right away, but utilizing GSC for SEO can help you start, and research on keywords will reveal opportunities that other tools won't. One of the key factors of GSC is the vitals it tells you. For instance, if you have the best web hosting for a small business, you need to optimize your website to make sure you are passing the GSC vitals. In this Google Search Console hacks guide, we tried to give you an idea and some tips on how to improve your website's SEO by utilizing the search console.