Managed VPS vs Unmanaged VPS – Which Is Better?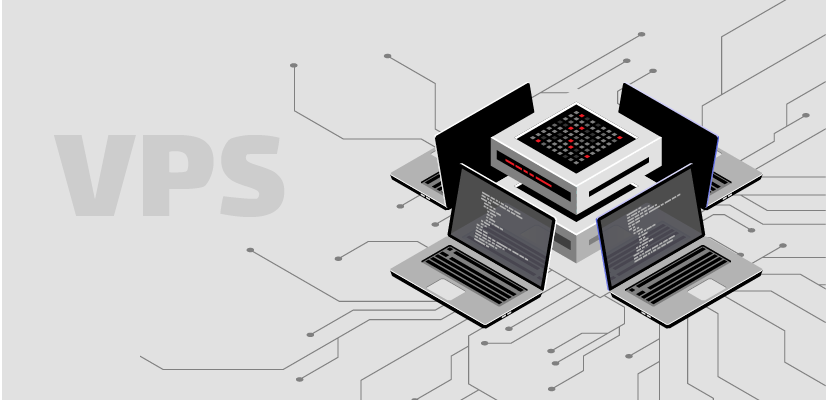 So, you are looking for a new hosting server to launch a brand new website, or you are looking for a new hosting environment to upgrade your current hosting plan. What are the options? In your research, you may have come across the two terms of managed VPS and unmanaged VPS, but what are they? What are their differences? To completely understand Virtual Machine, managed VM (virtual machine) vs. unmanaged VM (virtual machine), we've decided to put together an article where we explain the differences, benefits, and explain VM along with the software they come with. Before we get into it, let us explain VPS vs. VM.
Virtual Machine (VM) VS Virtual Private Server (VPS)
Both VM and VPS are considered to be the same physical server. However, VM is the technical term for the server that you purchase. Whereas VPS is the name they have given to the product for marketing purposes. That is the simple explanation. However, down below, we will get into them separately and talk about their advantages.
However, both VPS and VM are designed to enable virtualization. Price-wise, a VPS is much lower compared to Virtual Machines. A VPS is a server where it's been shared amongst multiple clients, and they share the same operating systems. In comparison, a Virtual Machine is a server where any of the clients on it can have their preferred operating system. A VM is completely isolated, but it could lead to potential security risks because VPS shares the operating system and its files.
In addition, if a client on VPS receives an unexpected number of visitors, aka traffic, by default, the VPS is configured to give all CPU to that client. Whereas a VM, each client has their own dedicated CPU. This ensures that if a website is received too much traffic, it won't use the client's resources.
Benefits of Dedicated Virtual Machine
As you can probably tell by the name, a dedicated VM uses an entire server to create a virtual space for one client. As a result, the client gets the whole server resources such as CPU, RAM, and even bandwidth. More importantly, a dedicated Virtual Machine is considered to be the lowest of all dedicated hosting plans. Dedicated VM's are perfect for those clients who are expecting efficiency. Other benefits of dedicated Virtual Machine are:
Dedicated resources

Optimized configuration

Whole server for one client

Unique configuration can be purchased according to your needs
Benefits of Dedicated Virtual Private Server
A Virtual Private Server or VPS is a server where there are one or multiple clients on the server, and they both used the same resources. However, with dedicated VPS, only one client gets a physical server, and as a result, the clients get to install any software, configure the server, optimize it however they wish, and allocate resources to a web application a website.
Unmanaged VPS Hosting
Unmanaged VPS (VM) is a hosting environment that is provided by hosting companies. In unmanaged VPS hosting providers are only responsible for the server itself located in their facilities, and you, the client is responsible for software upgrades, maintenance, installing software, configuring the firewall, etc., everything relies on you. However, most people who purchase VPS (Virtual Machine) aren't that tech-savvy and have a clue on how to run a server. They are typically used to having everything of a server ready-to-go before they use it. However, their website may require more resources allocated to it. Therefore, they have to upgrade to a VPS.
In this case, if you aren't familiar with the server environment or you have no knowledge about how servers work, hosting providers have come up with managed VPS hosting that you can rent out.
Managed VPS Hosting
In managed VPS (VM) hosting, the hosting provider is responsible for everything. For instance, you are configuring the server, maintenance, updates, upgrades, etc. In other words, in managed VM (Virtual Machine), you have a dedicated team of administrators who take care of your server and are available to you should you require help.
Basically, the difference between a managed VM (Virtual Machine) VS unmanaged VM (Virtual Machine) is a dedicated support team that can help you with any issues you may have with the server. So what are the advantages of managed VPS? And the advantages of managed VM?
Advantages of Managed Virtual Machine (VM)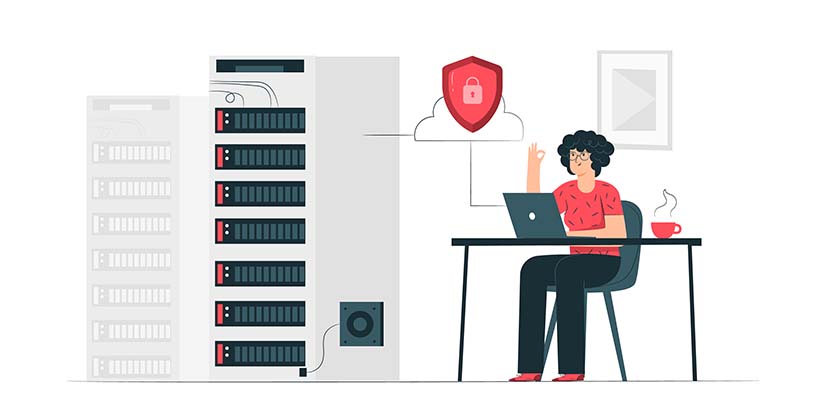 Generally, there are two types of virtual machine (VM). Hypervisor and hosted hypervisor. In hypervisor, VM is built on bare-metal. For example, VM resources are controlled and managed by the hypervisor. The second type of Virtual Machine is where VM resources are programmed to run against the hardware. So what are the advantages of a managed virtual machine?
More than one OS (Operating System) can exist on a single virtual machine that is isolated from each other. They are known to have no hardware limits, and finally, easy maintenance.
Advantages of Managed VPS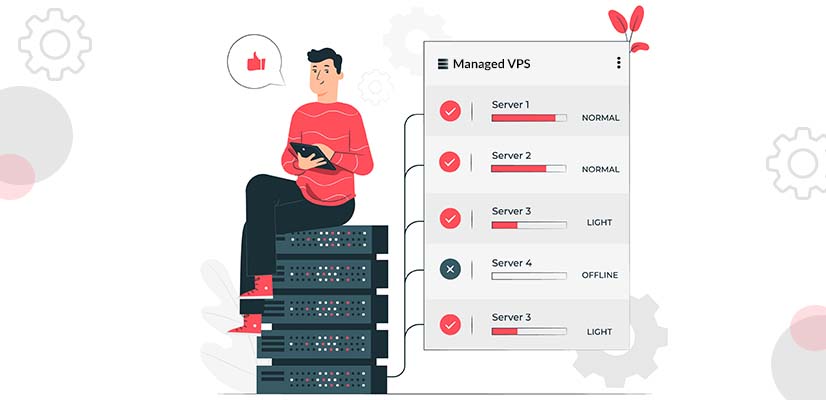 There are many advantages to having a managed VPS, and we will mention the top ones down below.
1.

Full Access
As you probably know, a Virtual Private Server is a weaker version of a dedicated server and a powerful version of shared hosting. Having full root access to your managed VPS hosting, you can modify it however you wish, and if you misconfigure anything, there is always a dedicated team of administrators there to help you fix any problems.
2.

Cost-Efficient
Because you are already paying for a dedicated team of experts to maintain your website's back-end, there is no need to hire any technical admins to manage your website and the issues it may face in the future.
3.

Maintenance
Another advantage of managed VPS is maintenance. Since managing, VPS is your hosting provider's responsibility. You can simply focus on building your website, managing its marketing aspect, and leaving any technical difficulties to the team provided to you by the hosting provider.
4.

Security
Security has always been the number one priority of anyone and, more specifically, hosting providers. If you are the owner of a hosting environment, you may have received one or two emails every six months to update your passwords. With shared hosting, if a website is under attack, your website will be affected as well. However, that is not the case with VPS, especially managed VPS. In VPS, multiple websites may share the server, but the IP addresses are totally different from one another, and your website is safe if the other website is under attack.
5.

Resources
Server-side resources such as CPU, RAM, and Operating System are allocated in an instant. In addition, if your website has an incredible growth and you need more resources, you can always do that because a VPS is easily scaleable.
So, what control panel VPS and Virtual Machines use?
Hosting Control Panels
cPanel is a popular control panel that runs on Linux OS, and it supports RedHat, CloudLinux, and CentOS. There are several reasons as to why cPanel gained popularity over other hosting control panels. cPanel is extremely easy to learn and use. If you are a beginner, you don't have to read documents on using cPanel as everything is straight forward. Also, if you face any problems, there are plenty of tutorials that can be found online.
DirectAdmin is yet another web hosting control panel that is similar to cPanel. It allows you to control and administer your web hosting options. With DirectAdmin, you can easily manage your DNS, view statistics, setup error pages, check login history, etc.
Plesk is another web hosting control panel that is mostly used for Windows-based hosting. Plesk can be used on both VPS, Virtual Machine, and even dedicated hosting environments. Plesk enables you to manage your files, create FTP accounts, add domains and subdomains, backup and restore files.
Conclusion
This article discussed managed VPS vs. unmanaged VPS, VM (Virtual Machine) advantages, and advantages of VPS (Virtual Private Server). In addition, we introduced the top three web hosting control panels that you can use for Linux and Windows operating systems. Which hosting plan would you rather go for? A managed VM or unmanaged VM? Do you think having a dedicated team provided to you by the hosting provider is a good feature, or would you instead hire your own administrators?