Managed cPanel VPS Hosting vs Managed DirectAdmin VPS Hosting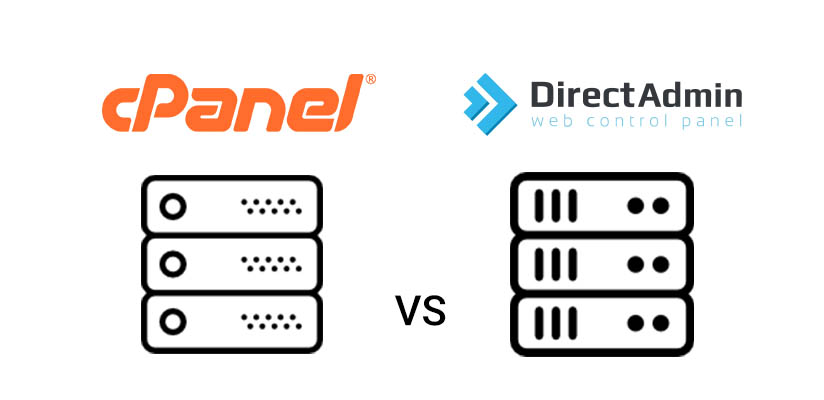 The overall experience you get from hosting is dependent on the control panel's capabilities and user-friendliness, so you need to choose the right one. In terms of Web hosting, cPanel or DirectAdmin are the two most well-known and flexible control panel options that are perfect for cheap VPS hosting that is available. However, choosing between the two panels could be difficult and you may be able to get down to the smallest specifics. As we all know, the cost of web hosting keeps rising regardless of the increased competition and the variety of options offered.
Choosing the best cPanel VPS hosting needs you to know the functions and performance, accessibility, and features of the various options offered.
In this article, we will provide an in-depth discussion of managed VPS hosting with cPanel, the cheapest managed VPS hosting provider, and managed DirectAdmin VPS hosting server. In addition, we'll examine the differences and similarities between the two control panels. So, let's jump right into the details.
DirectAdmin vs cPanel,
Which One to Choose, and Why?
What Is cPanel Hosting?
The cPanel hosting service is basically web hosting powered by Linux, which includes the installation of the cPanel. Most cPanel VPS optimized hosting plans come with an account with cPanel to manage the elements of your website hosting.
With this in mind, it is possible to use cPanel for different hosting types that include dedicated, shared as well as cheap managed VPS with cPanel.
The control panel can be a great option for those who are just beginning to learn about an easy control panel option. Like other hosting panels, this one also has its advantages and drawbacks.
Pros:
User-friendly interface

: The cPanel dashboard categorizes different functions into manageable modules, making it possible for users to find them quickly. The dashboard of cPanel has easy menus and images for seamless navigation.

Highly compatible

: Being one of the most well-known Control Panels, cPanel comes compatible with a variety of browsers on the internet, including Google Chrome, Safari, and Mozilla Firefox. Furthermore, cPanel supports many third-party applications, such as SEO tools and site builders.

Many options

: With no technical expertise required, cPanel can be used to carry out difficult tasks, such as setting up subdomains, FTP accounts, and other accounts as well as managing MySQL databases, and creating backups of websites.

Automated installing software

: Not only does cPanel offer a variety of features and functions, but it's also fully integrated into the software.

Application Installer: Typically, cheap VPS hosting with cPanel gives you access to over 400 apps, including the most popular content management systems. Most hosting providers will take care of every application's entire lifecycle, from installation all the way to updates.
Support that is reliable

: The cPanel forums, as well as blogs, provide plenty of information. Specific technical guides for both cPanel as well as WHM VPS optimized solutions are available for free. People on the forums will help you make use of and resolve issues using cPanel products.
Cons:
Security vulnerabilities

: The two-factor authenticator (2FA) technique is susceptible to attacks using brute force. To avoid this, ensure that the cPanel software version is current.

Costly license

: cPanel is the most expensive license when compared with its rivals. So, if you're managing a site and you're not a webmaster, a cPanel NVMe VPS server hosting plan could be less expensive since the hosting company will lend the user its cPanel license.

The risk of losing data or loss of data

: There are occasions that the cPanel system overwrites server settings and erases all information during major updates. This can be because of a damaged or failing hard drive. In these situations, you should take steps to do a complete disaster recovery to repair your website server.
What Is DirectAdmin?
This control panel works well with all types of host accounts. It gives a wide range of options for administration to help with effective administration. It is a web-based application that is well-known for its performance and ease of use. It features a user-friendly interface that is designed to support browser-based web hosting management. It comes with a separate computer for greater ease of use.
It permits the admin to modify or delete details on the managed DirectAdmin VPS, and also modify the MX settings. Clients are also able to create sub-domains, remove them, or even acquire information. DirectAdmin can be utilized as an alternative to the file transfer protocol, which is user-friendly and quick. DirectAdmin is a great option to make maintenance and development more efficient and speedier. With the control panel, you are able to easily develop, alter and remove MySQL quickly and easily.
Pros:
Control Panel Control Panel has 4 significant advantages that make it an effective contender against cPanel and Plesk.
Cost-effectiveness

: It's less than other control panels for host systems. However, this cost hasn't affected its performance in any way. Despite its price, it has a high level of security and great standard features which makes it perfect for a secure VPS hosting plan.

Optimized speed

: It is intended to be fast and small. Because of its small dimensions, a huge number of hosts will not be occupied and you have greater control over the resources you have.

A beautiful and easy interface for users

: The user panel is divided into six areas: account management, email management settings, settings, information display, additional settings, and help. By using this simple menu, you are able to easily navigate to the most frequently used sections.
Cons:
Apart from all the advantages, it offers several minor issues. Let's take a look at these issues.
Compatibility issues with Windows hosting

: It's an excellent choice to manage Linux hosts. However, it's unsuitable for Windows hosting. If you're running Windows hosting services, then you will be able to use Plesk.

No third-party plugins are available

: There are various plugins for cPanel and Plesk. When you install these plugins on the panel (as required) it can be improved. The problem is that the DirectAdmin control panel doesn't have a particular plugin, and you must contribute to its development to include the feature you want for the panel.

Support

: The great aspect of cPanel is that it is used by a vast number of active users all over the globe. That's why it has a massive community where anyone can give instructions, ask questions and receive quick answers.

Unfortunately, DirectAdmin users are not a lot of cPanel. The result is that you might have to spend longer searching for answers to your queries. Especially if you have a fully managed DirectAdmin SSD VPS.
This isn't something to worry about too much. You can receive assistance from a hosting service in case you encounter an issue.
After you have a better understanding of the benefits and disadvantages that come with DirectAdmin and cPanel, let's take the time to look over their major differences to determine which control panel is suitable for your needs.
Major DirectAdmin vs cPanel Hosting Differences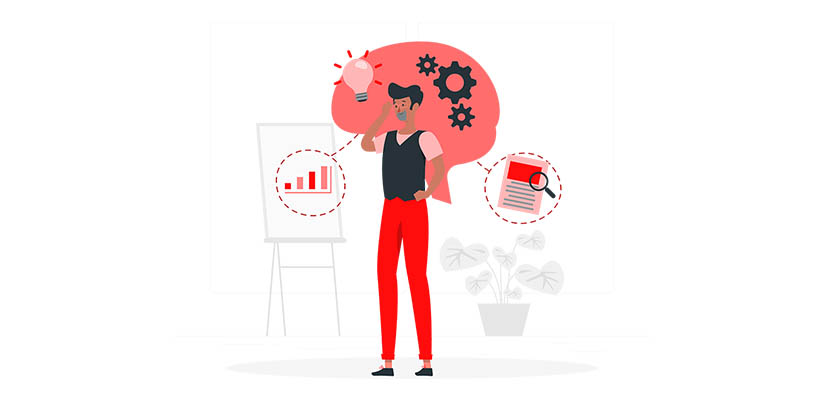 User Interface
CPanel is an interactive and user-friendly interface that gives you total control over the features of WHM. It is easy to automate administrative tasks with the command line as well as API accessibility with this panel.
DirectAdmin hosting includes the latest technology that you will require to complete administrative tasks for efficient hosting. The latest technologies you will find in this control panel include FastCGI, LSPHP, mod_php, and many more.
Functionality
So far as functionality goes, there are similarities and a lot of variations. Both offer an intuitive user interface and easy server configuration, however, DirectAdmin hosting isn't equipped with commands-line features. In the same way, cPanel hosting offers an interactive user interface and configuration capabilities however, for more complex requirements for users, DirectAdmin is a better option. 
In the event of more advanced requirements for users, the manual configuration of the company line could be extremely time-consuming and difficult. It all depends on your individual hosting needs and the level of control you wish to provide on your website.
Expandability
In cPanel hosting, you are able to easily add required plugins and modules to your site. There's no need to pay a fee in any way. Furthermore, users who want to enhance their capabilities can also modify their web hosting service on the cPanel. Similar to that, we can enhance the capabilities of DirectAdmin by using various plugins, but the user will have to be charged an additional fee for the plugin.
Themes and Designs
DirectAdmin offers four categories of style with their brand new theme. The themes and designs are available to all levels of accessibility. The themes for images provided by DirectAdmin include icons grid Standard, sidebar, and hybrid. "Traditional" is the primary thematic subset of DirectAdmin.
The X theme for WHM the x3mail theme for webmail and the paper lantern theme for cPanel is among the top themes recommended by the team of cPanel. It's up to you to make the decision whether to select the "default" or a classic theme for your WHM. With both cPanel and DirectAdmin it is easy to alter the themes and styles you choose depending on your individual preferences.
Resource Usability
cPanel makes use of larger storage space and disk space in comparison to DirectAdmin. This is due to the fact that cPanel has more functions and features. There are some improvements added to DirectAdmin that have interactive designs and access to additional features. It is a rapid improvement in the ability to use resources of DirectAdmin however, it does not match what cPanel offers.
However, using cPanel requires more space on the disk and memory than DirectAdmin. Prior to the significant price increase in the year 2019, cPanel has been a popular option. A lot of people are more likely to go with DirectAdmin hosting due to its lower cost.
Pricing
Pricing is the primary element to think about when deciding on the right web hosting control system for your site's hosting. cPanel is a popular option for hosting companies who want a cost-effective alternative until they significantly raise their prices since the beginning of 2019. After a sudden increase in the cost and fees, the majority of users move to different hosting providers.
On the other hand, DirectAdmin offers fewer functionalities however, it's at a cheaper price. You can purchase DirectAdmin hosting at $5 per month. Prices can be increased for plans that offer managed/advanced hosting. They provide personal, light, and standard hosting plans, which cost between $2 and $15. $29 for a month.
For cPanel it is based on the number of accounts you have on WHM. The lowest plan costs $12 per month and will accommodate up to five accounts. The cost is only $17 for 30 accounts and $25 for fifty accounts and $32 for 100 accounts each month. Certain plans are able to accommodate as many as 1000 accounts.
Conclusion
In summary, it can be said that both control panels have advantages and disadvantages with regard to handling hosting accounts. There are some similarities and distinctions that have been covered in this blog post to give you an idea of the technical aspects and capabilities of both control panels, so you can make the right decision when purchasing a cPanel cloud NVMe server or DirectAdmin VPS.
However, picking the right web hosting service provider is just as crucial as picking the right control panel. Your website's overall performance and uptime will depend on your hosting service provider. We are a reliable and reliable provider of hosting that guarantees maximum uptime, 24/7 customer support, and a dedicated account manager who comes with a money-back assurance.