How to Connect to Windows VPS Server on MACOS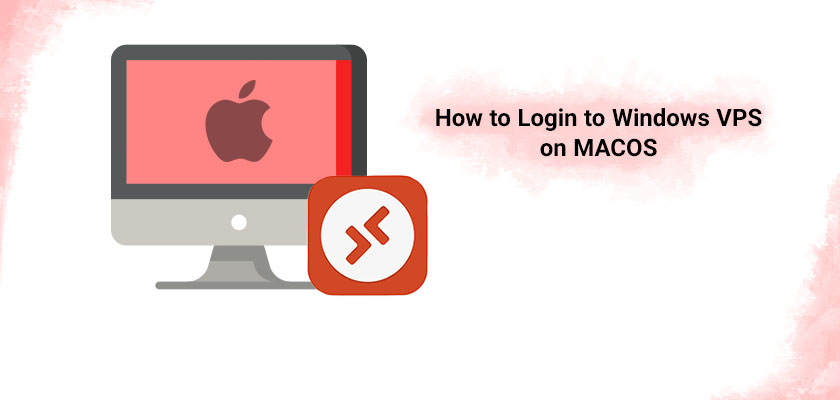 Here's a step-by-step guide that will teach you how to connect macOS to Windows VPS via RDP. You may have wondered if you can log in to Windows from Mac and if you can log in to the Windows VPS server on macOS.
In contrast to the way that many believe, this process isn't as difficult and can be done with ease. We will thoroughly discuss this matter.
What's RDP for MAC?
Simply stated, RDP (Microsoft Remote Desktop)  is a tool within Microsoft Windows that enables users to connect their PCs through the internet. Also, by using RDP connectivity, people can have access to their computers as if they were right at their fingertips on different platforms that they're on. These platforms include Windows, Linux, or macOS. We will be discussing how to connect to a Windows VPS server using RDP.
How to Connect MacOS to Windows VPS via RDP
Now is the time to talk about the steps required to make the connection with the Windows VPS using your macOS. Follow this guideline to make it happen quickly.
Step 1: Install Microsoft Remote Desktop on your Mac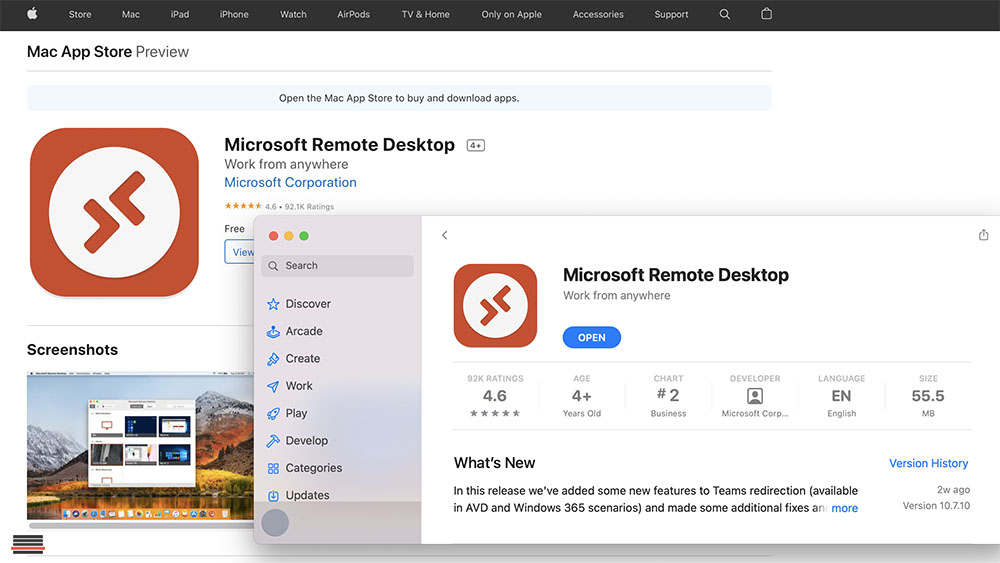 macOS has no built-in application for remote desktop connectivity, and it is necessary to install this app in order to log in to the Windows VPS server on macOS. Therefore, in the initial step, you'll need to download Microsoft Remote Desktop and install the program on the Mac device. If you have already downloaded and installed Microsoft Remote Desktop, simply leave this step out.
It is easy to install Microsoft Remote Desktop from the Mac app store. Just look up "Remote Desktop" in the search bar. Download RDP for Mac from App Store on your Mac for free.
Step 2: Start the Microsoft Remote Desktop app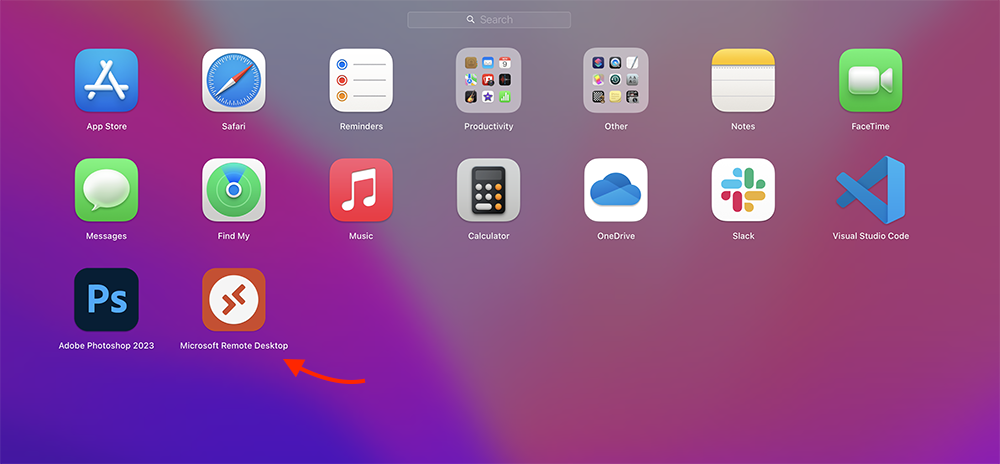 After installation is complete open the application and select the Launchpad icon, and then select the icon of Microsoft Remote Desktop.
As you start your Remote Desktop app for the first time, the application will ask you to grant consent to share usage and performance data with Microsoft. You have the option of selecting "Yes" or "Not right now", depending on your preference.
It will also request your permission to access your camera and microphone. Click on "Continue" after that, select "Ok" to confirm your consent.
Step 3: Create a Remote Desktop Connection
To set up a New RDP connection, click"+" at the top of the screen and then click "Add PC".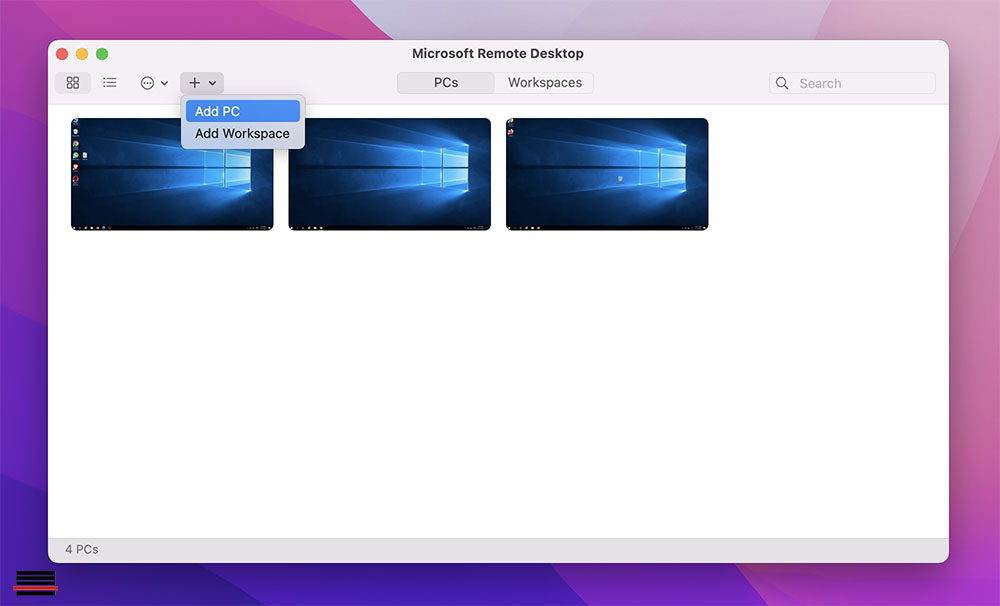 In the textbox for the PC's name in the PC name textbox, type in the IP address. Once you buy Windows VPS server hosting, it comes with an IP address; in this textbox, you'll have to type in the IP address you have been given by the hosting company.
Then, in the Users Account box, click "Add Account" in the box for User Account" to ensure that you won't be required to provide your username and password for subsequent RDP connections (It's optional, but you can choose "Ask me each once" alternatively)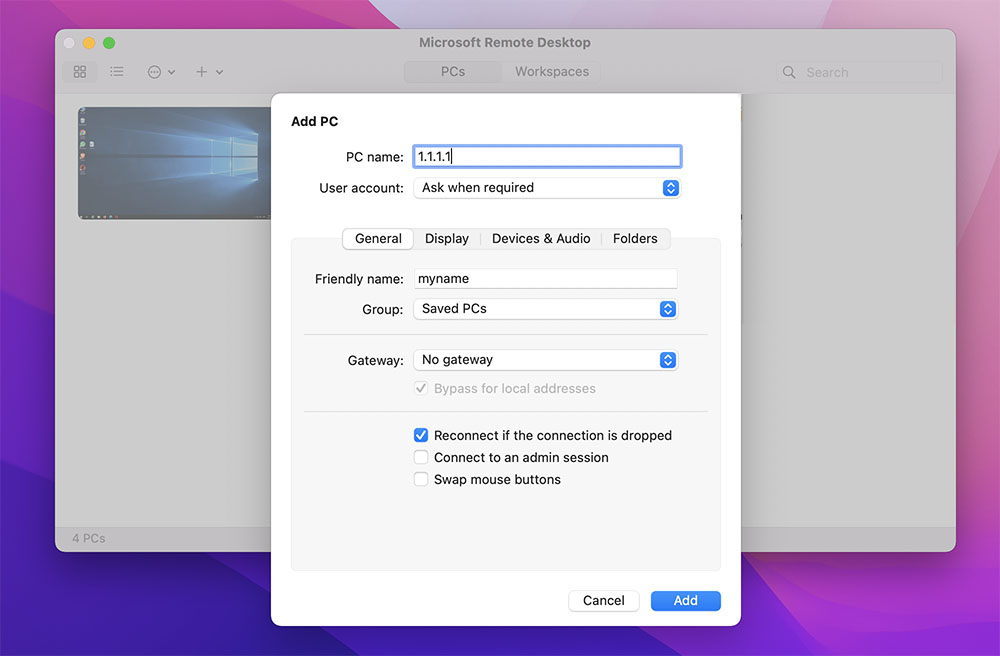 To log in to Windows from Mac, enter the user's username and password of your Windows VPS. You can also add an additional friendly or friendly title for the user account to make it easier to recognize. After that, you need to click "Add" to save the account.
Once you have created your user account, you must add an interface for your desktop. Just select the account you have created, then click add to connect to the remote Windows server. In this process, you may also choose to give an informal address to the Windows server if you would like to.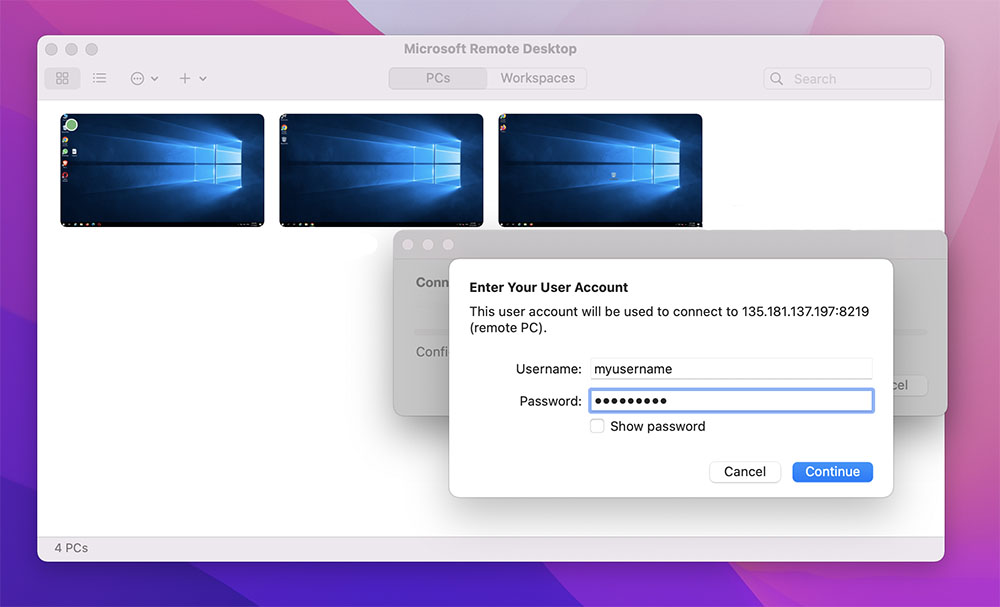 Step 4: Begin with the RDP connection (login to Windows VPS server on macOS)
Navigate to the default interface and locate the remote server that you added, and double-click its icon. You'll see the following warning about your certificate on the first connection. Simply click on "continue."
Congratulations, after following the steps mentioned above, you're now connected directly to Windows VPS from macOS and running any software you require on the OS.
Closing Connection from macOS to Windows VPS via RDP
To close Remote Desktop Sessions on macOS, it is necessary to follow these steps:
    Start the menu
    Locate"user accounts" by clicking on the "user account" icon and then click on it.
    Just click on "Sign out."
Conclusion
In this guide, we discussed how to connect macOS to Windows VPS via RDP. Once you buy Windows VPS hosting, you will be given an IP address, which you can use to log in to Windows from Mac. To log in to the Windows VPS server on macOS, you'll need to install the RDP app on your Mac.