How Much RAM Does My VPS Need?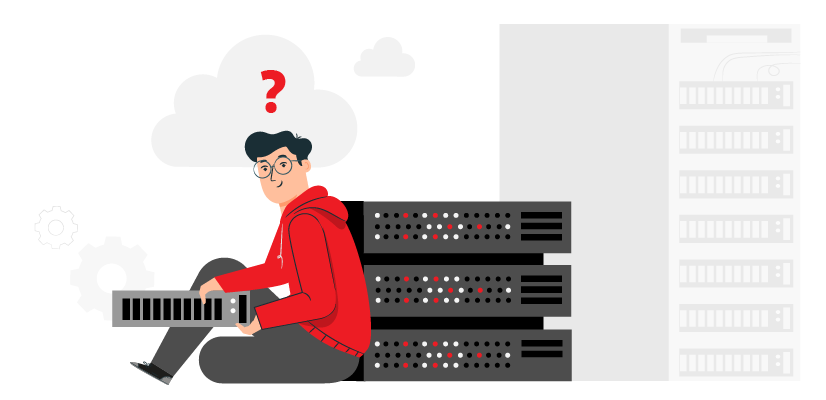 When launching a brand new website, you will need to have sufficient RAM; and you probably ask yourself how much RAM servers need for a regular website with medium-low visitors? But what is RAM? How much RAM does your VPS need? In this article, we are going to discuss just that.
What is RAM, and How Much is Needed for your VPS Hosting Plan?
Before purchasing a VPS hosting plan from any hosting provider, you need to understand what is RAM and why it is important. RAM stands for Random Access Memory, and it is the temporary storage for your data. It enables you to access the most recent data on your computer much quicker.
RAM works the same with any VPS hosting plan; whenever software needs to be run on your website, it requires RAM. For example, for a WordPress website, the more plugins you have installed, the more RAM your VPS hosting needs. Moreover, the amount of monthly visitors adds up to the VPS hosting plan's functionality, and you also need more RAM.
But how much RAM a server needs for different purposes?
How Much RAM Your VPS Need for a Website?
For a single website VPS hosting plan, having up to 2GB of RAM is more than enough and should handle all your needs. However, if you are running or planning to launch an e-commerce website, you are obviously going to have a lot of incoming traffic. Thus, we recommend having more than 2 GB of RAM.
How much RAM a WordPress Blogger needs?
WordPress is the most powerful CMS globally, and it powers more than 36% of websites on the entire internet. But how much RAM does your VPS hosting plan need to run a WordPress blog? A simple WordPress blog only needs 256 MB of RAM, and it would be rather a bad budget management to go with a VPS for a small WordPress blog.
However, if you are going to run a WordPress website with plenty of plugins and even different page builders, you will need at least 1 GB of RAM to handle all that work.
How Much RAM an eCommerce Website Needs?
For an eCommerce website that's expecting visitors daily and transactions, it's best to have a VPS hosting plan with at least 2 GB of RAM. Regardless of the CMS that you are going to build an eCommerce website, you need 2 GB of RAM to take care of the shortcodes, plugins, and even incoming visitors.
If you are expecting a huge number of traffic and thousands of transactions, we recommend going for a VPS hosting plan that offers at least 4 GB of RAM.
How Much RAM is Needed for an Online Photo Library?
Having an online photo library doesn't require much RAM since you are mostly storing them on your website. For an average user who wants to have an online photo library, 512 MB of RAM is more than enough. However, if you are planning on launching a powerful photo library, you are going to need up to 2 GB of RAM.
How Much RAM Needed for a Gaming VPS?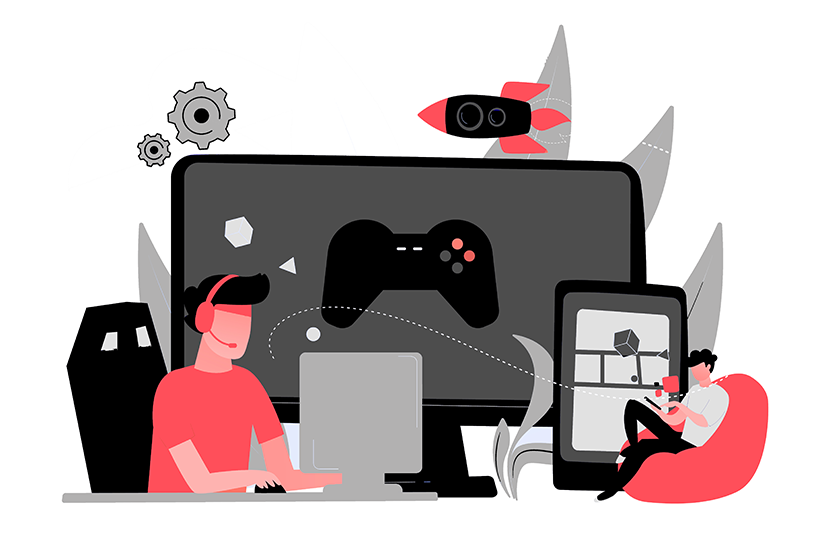 If you are a gamer and a big fan of a game, you may want to start your own private server. For example, most gamers have private servers for World of Warcraft, 7DaysToDie, Minecraft, etc. Any gamer needs to have a server that runs smoothly without any "lag." Therefore, it is highly recommended to have a minimum of 4 GB of RAM to support players from across the world.
How Much RAM is Needed to Run Multiple Websites?
If you are a website developer or a website designer and would like to host your client's websites on your VPS hosting plan, you will need a lot more RAM than you usually would need. The minimum number of required RAM for this service should be 8 GB because technically, you never know how fast your client's websites will take off and go viral. The number of incoming traffic may affect your VPS. Therefore, it's better to be safe than sorry.
How Much RAM is Needed for a VPN?
Nowadays, security is the most important aspect of our lives, and it is crucial to do our online banking on a secure line; there are many ways to secure the connection, having a VPN is one of them. VPN stands for Virtual Private Network, and by using it, you have a more secure line. You can host your own VPN on a VPS hosting plan, and you are going to need at least 1 GB of RAM to run a powerful VPN that won't disconnect every time you connect to it.
Conclusion
This article discussed how much RAM your VPS needs and how much RAM different types of servers need. RAM stands for Random Access Memory, and it is required to run daily tasks. As you may already know, WordPress runs on different plugins, page builders, as well as shortcodes and they, require a lot of RAM. An online photo library requires 512 MB of RAM since you are mostly storing pictures on the hard drive.
Furthermore, having an eCommerce website requires a lot of RAM as you need to make sure the website is prepared for the incoming traffic as well as hundreds of transactions daily. The minimum RAM required for an online shopping website is at least 2 GB, and it can go up to 4 GB depending on the number of clients you are expecting.