Dedicated Hosting vs. VPS Hosting – Which One Is Better?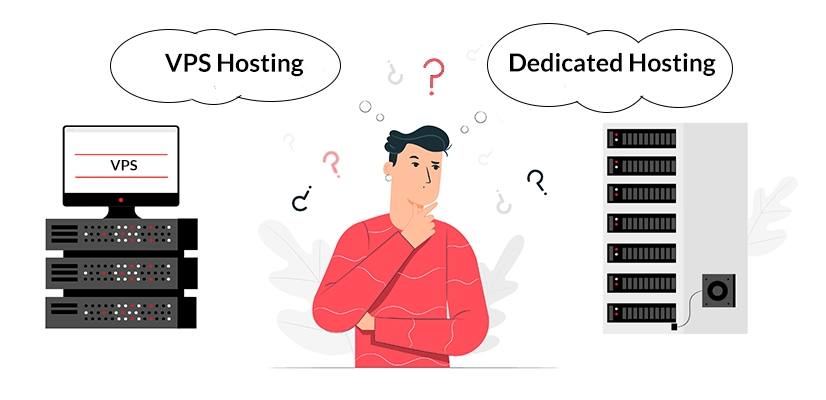 Choosing a new home for your website could be challenging. There are a lot of options that you can choose from. A hosting environment is where your data is stored at and without it, there won't be any website, application, etc. The two top hostings that you can go for are dedicated hosting and VPS hosting. In this article, we would like to discuss the difference between Dedicated Hosting and VPS hosting.
What is VPS Hosting?
VPS stands for Virtual Private Server. It's an environment that multiple websites are connected to the same server and are granted certain resources such as bandwidth and RAM. Nowadays, most hosting providers offer both high-end and low-end options for their VPS hosting. Furthermore, a VPS uses a technology known as a hypervisor that is used to borrow resources from another website if they are not using it, and your website is maxed out.
A VPS is most suitable for medium-sized websites that need a more powerful environment than shared Hosting but not so powerful compared to dedicated Hosting. If you would like to have more customization options, then VPS isn't the one designed for your website or applications.
Read More: What Is VPS Hosting?
What Is Dedicated Server Hosting?
Dedicated Hosting is the most powerful Hosting of all. Think of a VPS as a piece of cheese, dedicated Hosting is the whole block of cheese, and you can control, customize, and configure every single aspect of the server either on your own or have a team of developers do it for you. With a dedicated server, you are completely in charge; you can set your own resource limits, install your own software, etc.
However, a dedicated hosting environment is designed for websites that expect over 500,000 visitors per month and have a dedicated team to maintain and optimize the server whenever it is needed. As the name suggests, a dedicated server is associated with one client.
Read More: What Is Dedicated Hosting
The Difference between VPS Hosting and Dedicated Hosting
The main difference between a Virtual Private Server (Virtual Machine) and dedicated Hosting is the resources and flexibility that each of them offers. As mentioned above, dedicated Hosting gives you full control over the entire server. Thus, you are free to limit resources, install firewalls, add as many websites as the server can handle, etc. Furthermore, dedicated Hosting is the perfect home for websites that have huge incoming traffic per month and need stable Hosting for their business. However, there is a downside to having dedicated Hosting. You need to have a full-time team to maintain and optimize the server. Although, there is managed dedicated hosting that we offer and it comes with a dedicated team of experts that can maintain and optimize yourself at any given time. A dedicated server is extremely costly.
On the other hand, a Virtual Machine or VPS (Virtual Machine is the technical name for VPS) is more affordable, and the Hosting is shared between multiple websites. In addition, the resources are limited, and at any given time, if one of the websites max out the resources that they are initially given, a VM uses a technology called a hypervisor to take resources from the other website IF they are not using it. Compared to a dedicated server, Virtual Machine is more flexible and affordable, making it perfect for websites that expect less than 200,000 visitors per month.
When Should You Upgrade to Dedicated Server or VPS?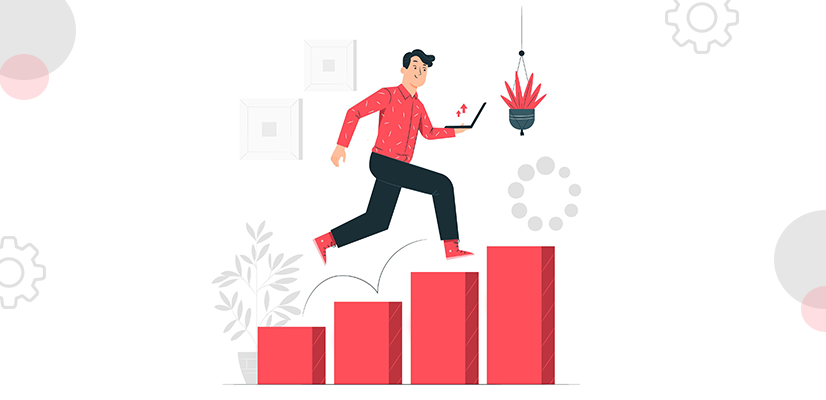 If you are just starting, you are probably using shared Hosting in order to manage your budget and spend the money where it needs to spend—for example, spending that money to grow your website. Now, you have been working hard on your website, and it's starting to grow at a reasonable pace. Should you upgrade to a VPS (Virtual Machine) or a dedicated server?
As we discussed above, both of them have certain benefits that are far greater than shared Hosting. However, before upgrading to either hosting plan, you should know that dedicated Hosting and VPS (VM) are rather costly than shared Hosting, and each of them comes with its own benefits.
If you need more resources such as storage, CPU, RAM, etc., we recommend going for a dedicated server; because those resources are limited in a VPS (Virtual Machine). In addition, if you are expecting a high number of monthly traffic, VPS isn't the right option for you, as it may run out of resources eventually. On the other hand, if you are running the website on a budget, a dedicated server isn't the right solution for you as it is very costly and you may need a dedicated team of experts to help you unless you purchase a managed dedicated hosting. Nevertheless, the monthly fee for dedicated Hosting is far greater compared to a Virtual Machine.
Are there Managed Plans for both Dedicated Hosting and VPS Hosting?
The short answer would be a solid yes. Let's first discuss the difference between regular VPS hosting compared to a managed VPS (Virtual Private Server) hosting.
Difference Between Managed VPS vs. Unmanaged VPS
With an unmanaged Virtual Private Server (VPS), you are simply in charge of everything, and this is a perfect environment for those who have a good background in IT and, more specifically, servers. As there is no ticketing system for you and you are basically on your own.
A managed Virtual Private Server primarily enables you to focus on branding and growing your website. a managed VPS doesn't require you to know any programming knowledge or have any IT background as there is a team of experts waiting for you to contact them should you need help with anything.
Difference Between Managed Dedicated Hosting vs. Unmanaged Dedicated Hosting
If you have a team of experts, having unmanaged dedicated Hosting is the right solution for you. Consider the fact your website actually needs the resources of dedicated Hosting. With unmanaged dedicated Hosting, the hosting provider is only responsible for maintaining the hardware aspect, and everything else is in your hands.
On the other hand, with managed dedicated Hosting, the hosting provider provides you with a team of experts that will help you configure the server as well as monitor and maintain it. Usually, businesses who don't find administrators for their server or simply don't want to have a dedicated team prefer managed dedicated hosting.
Conclusion
In this article, we discussed the difference between Dedicated Hosting and VPS hosting. A VPS hosting tends to mimic what a dedicated hosting does at a smaller scale, which is more affordable for medium websites that don't require many resources. A VPS or Virtual Machine comes with a managed plan as well. In the managed VPS, the hosting provider provides you with a team of administrators to optimize and configure the VPS for you. The same goes with a managed dedicated hosting. Both unmanaged VPS and dedicated hosting are perfect for those who either have an IT background or have a dedicated team should they need help with optimizing the server or configuring it.