cPanel vs WordPress – What Are the Differences?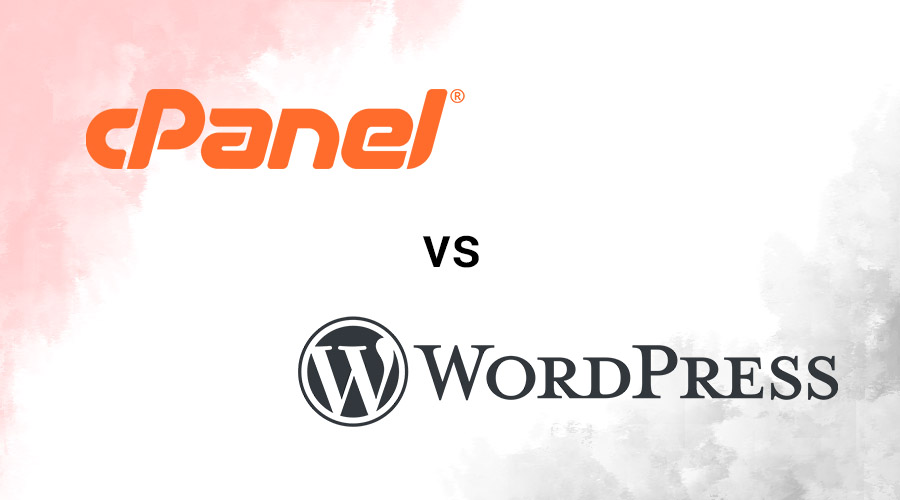 cPanel, a user-friendly dashboard that web hosts offer to help their customers manage their web hosting accounts, is what they call cPanel. WordPress VPS hosting with cPanel allows site owners to manage their WordPress websites and email accounts.
A good understanding of cPanel is a great way to make your life easier as a website owner. Even if you've never managed a website before, this guide will help you to understand cPanel. Furthermore, in this article, we'll go over cPanel vs. WordPress and why you should buy WordPress hosting with cPanel. So without further ado, let's begin.
What Is cPanel?
Hosting and managing your website with cPanel has never been easier. cPanel basically runs on Linux-based web hosting. It also includes the installation of cPanel. Hosting plans include a cPanel account that allows you to manage your web hosting elements. For example, when you buy cPanel for WordPress, you are basically ahead in the game since you can manage your WordPress website yourself.
cPanel is compatible with all types of hosting, including managed, shared, and dedicated WordPress hosting. However, cPanel is most commonly used when you buy WordPress VPS hosting.
For beginners who are looking for an easy control panel, this panel is a great choice. Like other hosting control panels, however, cPanel also has its advantages and disadvantages.
Pros:
User-friendly interface: The cPanel interface organizes features into manageable modules that allow users to find them quickly. For smooth navigation, the cPanel dashboard has intuitive menus and graphics.
Highly compatible: cPanel, one of the most widely used control panels, is compatible with many web browsers, including Google Chrome, Safari and Mozilla Firefox. cPanel also supports many third-party applications such as site builders and SEO tools.
A wide range of features: cPanel requires no technical knowledge and allows users to perform complex tasks like creating subdomains and FTP accounts, managing MySQL databases and creating site backups.
Automatic software installs: cPanel has many features and is well-integrated into the Softaculous Applications Installer. You can access more than 400 applications, including a popular content management system (WordPress). Softaculous manages each application throughout its entire lifecycle, including installation and updates.
Reliable support: There are many resources in the cPanel forums and blogs. There are dedicated technical manuals available for cPanel as well as WHM. These manuals explain how to use and fix problems with cPanel products.
Cons:
Security vulnerability: Research has shown that brute force attacks are possible with cPanel's 2-factor authentication (2FA). However, this can be prevented by making sure that your cPanel version remains up-to-date.
Costly license: cPanel's license costs are higher than its competitors. If you are only managing a website, a cPanel plan may be a better option as the web host will loan you their cPanel license. So you may have to buy cPanel for WordPress management.
Data loss and corruption are possible: Sometimes, cPanel accidentally overwrites server settings. This can cause data loss or corruption. This can happen due to a failed or crashed hard drive. To restore your web server, perform a complete disaster recovery.
What Is WordPress?
WordPress is at the core of creating a website or blog. WordPress powers 43.3% of all websites on the Internet. WordPress is likely to power more than one-fourth of the websites you visit.
WordPress is an open-source content management system that can be modified and used by anyone. A content management system, or CMS, is a tool that allows you to easily manage key aspects of your website (such as content) without having to be a programmer.
WordPress allows anyone to build a website, even if they aren't web developers. Due to the popularity of this CMS, there are many hosting providers that offer WordPress VPS hosting that comes with cPanel for WordPress. Thus you can build a website and manage it at the same time without having technical knowledge.
cPanel vs. WordPress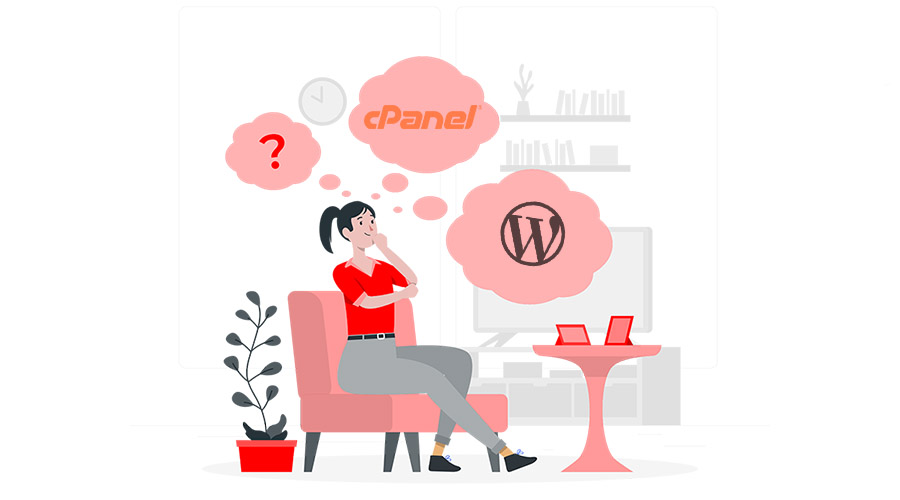 Essentially, cPanel can be described as a server management technology. WordPress, however, is a content management system that you can use to build your website.
This may sound confusing. Let's try to simplify cPanel vs. WordPress.
A website must be accessible via an internet connection to become live. If you want to create a WordPress blog, then you need a server to host it.
This server is always connected to the internet, so anyone can connect to it and request to see your site.
Management of your site server and software website requires technical solutions like command lines. cPanel is here to save the day. It features a user-friendly interface with graphics that makes managing your server easy, even for those without technical skills.
WordPress is a content management system that allows you to easily create, edit, and remove content from websites. You can add pages, posts, media and more even if you don't have any coding skills. You can easily create a WordPress website.
WordPress and cPanel are a great combination, especially for those who don't know much about coding. WordPress allows you to build your website/blog, but cPanel allows you to manage it efficiently.
Your web host provider will automatically send you a welcome mail when you buy WordPress VPS hosting. It contains your username and password, as well as a link to cPanel for WordPress.
If you didn't get an email from your provider with a direct link to your cPanel, you could easily get around it. You can access your cPanel link if you don't have it. Simply add 2082 or 2083 to your domain.
Which one should you choose? You can use 2082 if you have SSL installed on the domain (i.e., If your URL begins with https, use 2083 or 2082)
Here's an example:
https://mywebsite.com:2083
http://mywebsite.com:2082
How to Manage Your WordPress Website?
It might surprise you to learn that WordPress can be installed automatically. It is easy to download WordPress and then install it through cPanel. This is the easiest and quickest way to get WordPress running on your domain.
You might see Installation or QuickInstall, depending on which hosting company you have. Click on it if you do. All three are available through your cPanel.
For assistance, contact your host provider if Softaculous doesn't appear or you don't find any installers.
Click Softaculous Installation to see all the software options that you can install. WordPress, Joomla, Drupal, Prestashop, etc. All are available and can be installed in just a few clicks. Once you have WordPress installed on your cPanel, you can easily manage it through Softaculous or manually change files and folders using the File Manager that cPanel offers.
Is cPanel Necessary for WordPress
No! cPanel, although the most widely used and popular way to manage your web server, is not the only one. Some hosts use a custom control panel that works exactly like cPanel. You can ask your host provider for clarification. However, as mentioned above, to manage your website and server more efficiently, it is best to use cPanel. Keep in mind that if you buy WordPress VPS hosting, your account automatically comes with cPanel.
What Is WordPress VPS Hosting?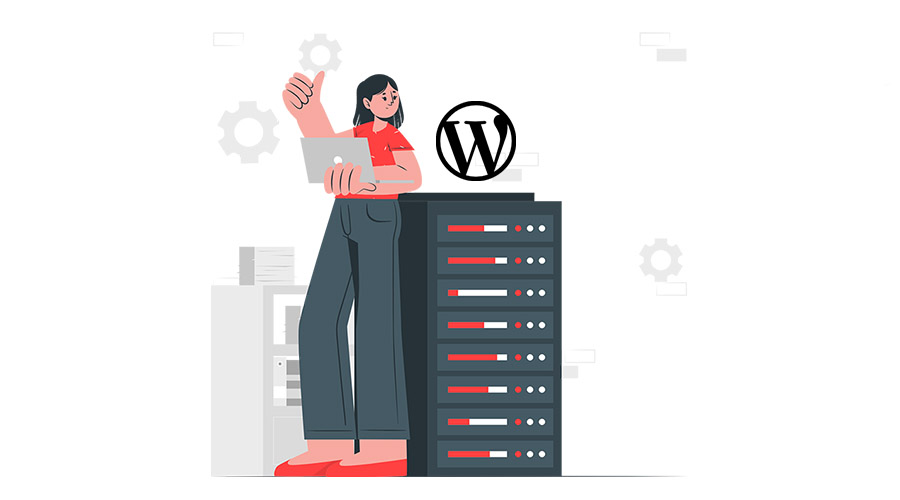 VPS hosting is particularly useful for tech-savvy who need a tailored hosting base but don't have enough to buy a dedicated server.
WordPress VPS hosting offers the same features as regular VPS hosting but is specifically tailored to WordPress content management systems (CMS).
VPS hosting is a more cost-effective option than shared hosting. It targets large websites, as well as blogs and websites of smaller sizes.
VPS hosting will allow you more accessibility which will allow you to extend your functionality by installing new software. You won't be allowed to do this with shared hosting because you don't have enough access to the server.
VPS hosting is a great option for medium-sized businesses because of its affordability and scalability. Virtual servers allow for easy upgrades.
You can easily modify your hosting traffic if you discover that you require more resources than you initially anticipated. Contrary to dedicated hosting, a virtual server upgrade doesn't require data migration. Additional resources can be authorized through the hypervisor.
VPS can be used for a variety of purposes, so we recommend you use it only if your server administration skills are basic, that is, if the VPS you plan to purchase is unmanaged.
cPanel WordPress VPS Hosting
Now, let's talk about some advantages cPanel could bring to your WordPress website.
Flexibility of cPanel
Using cPanel makes it easy to manage your website. No matter how complicated a website may be, cPanel offers a dedicated server or VPS that allows team members to manage it. You can keep a current database, manage email addresses, pool multiple websites under one account and monitor site traffic. This will help you quickly fix and improve your website.
cPanel gives you the information you need for assessing your web presence. AWStats, short for Advanced Web Statistics, is cPanel's powerful log analyzer. It will provide you with advanced web, FTP and mail statistics reports. These data will help you make targeted improvements to your site's performance and improve your traffic analysis.
Secure
cPanel has no risk. The software prevents dedicated servers or VPS customers from doing anything illegal or risky. No matter how many clicks you make within the software, it won't allow any damage to be done.
cPanel Extensions
Depending on what type of VPS you have or the dedicated server you own, you might be able to benefit from one or more of these plug-ins that cPanel offers.
WordPress VPS Hosting: Is It the Right Choice for You?
Yes. You don't need to compromise on quality to save money. VPS hosting is the best option in terms of security, customer support, and customization capability.
One of the main selling points for shared hosting was its unbeatable price-performance ratio. These days, however, are long gone.
Website hosting offers a wide range of high-quality services at a fraction of the cost of shared hosting. This means that you don't need to settle for mediocrity any longer.
However, if you have a larger website project that will see a high level of traffic and you want to provide maximum security, you may consider buying a dedicated server. This is an option if you have the financial resources.